Chicago Shootings Are Funny If You're Mike Huckabee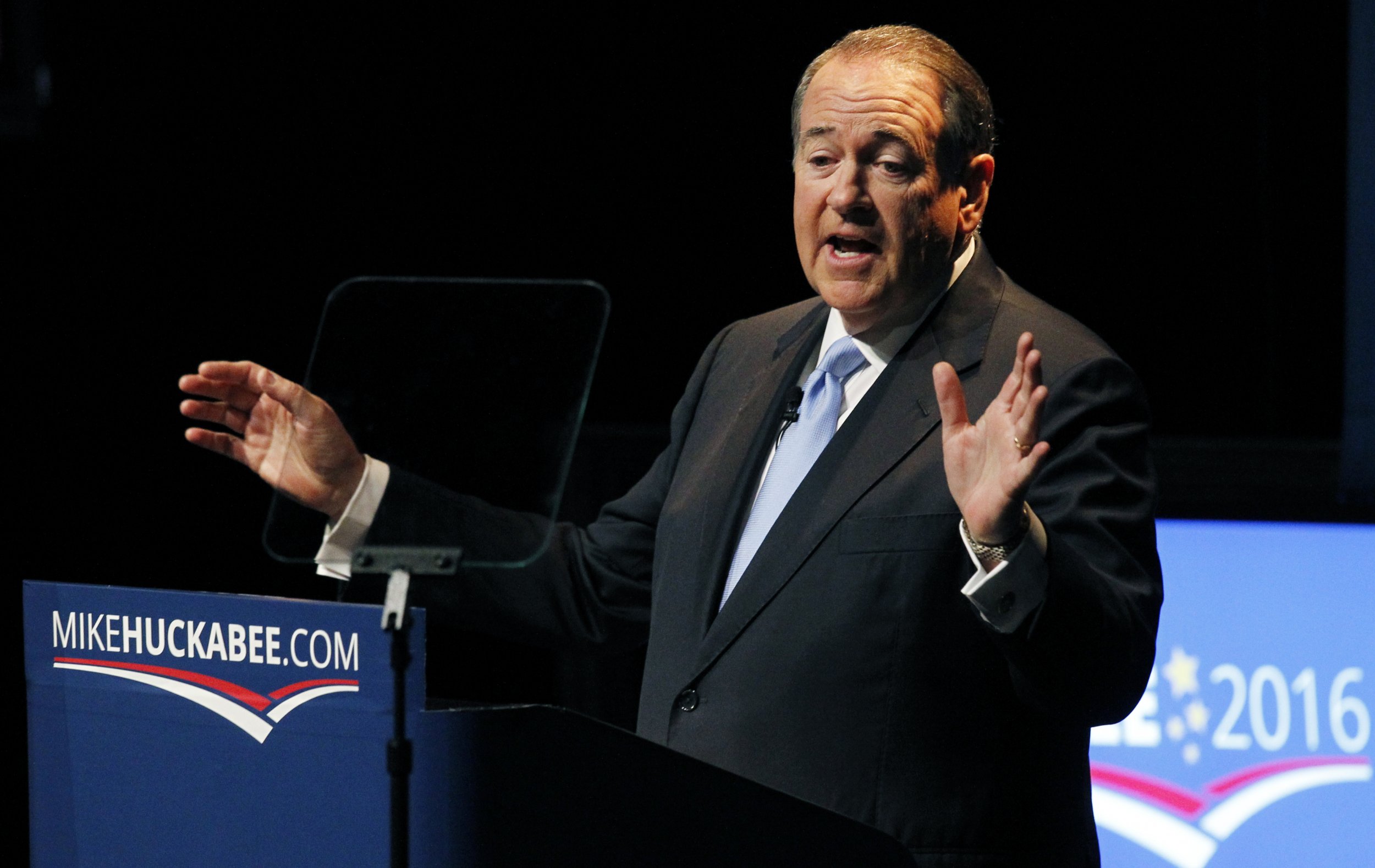 There have already been 218 homicides in Chicago this year. The murdered include 14-year-old Laquan Allen, slain in a drive-by on a spring afternoon, and Raymond Miles, a 66-year-old judge shot last month as he was heading to an early-morning session at the gym. Also last month, a 19-year-old walked into a fast-food restaurant and killed four people, believing they were responsible for the killing of his father. The fallen have included pregnant women, teenagers and innocent bystanders.
And as far as former Arkansas Governor Mike Huckabee is concerned, that's all comedy gold.
The tweet is remarkable because it appears to make light of the plight of Chicago's minority residents, who are disproportionately the victims of gun violence there. It also manages to bitterly (and, some might say, needlessly) remind Huckabee's audience of 616,000 followers on Twitter that former Democratic presidential candidate Hillary Clinton had once grossly exaggerated the dangers of her arrival in Bosnia in 1996.
Where Huckabee was to give a speech in Chicago, and to whom, was not clear. No information was available on his website, or in media reports. Nor was it clear why Huckabee chose to make what many on Twitter have deemed a mean-spirited two-fer of an attack whose targets included both people of color struggling to escape inner-city violence and the nation's first female major-party presidential candidate.
Perhaps he merely thought he was being funny. He frequently makes jokes on Twitter, though these frequently appear—according to widely shared, though by no means unanimous, judgment—to lack a necessary humoristic quality. For example, last week, Huckabee called the news network CNN the "Cardiac Care Network," apparently unaware of the error in his intricate construction.
Huckabee, a devout Baptist, rose to national prominence in large part because of support from the religious right. He is fond of discussing the sanctity of life in the context of the debate over abortion. His opinion on the sanctity of life outside the abortion debate is more difficult to parse. He is also an ardent defender of gun rights. Some on the left find the two positions difficult to reconcile. Conservatives generally do not share in that unease.
Chicagoans did not take kindly to Huckabee's tweet, their response best summarized by a terse tweet from Jordan David, a social marketing director for humor magazine The Onion: