Chicago is spending $2.7 million dollars to ensure that more of its citizens will be counted in the upcoming 2020 census, according to the Chicago News-Gazette, the Chicago Tribune and the Associated Press.
Mayor Lori Lightfoot said these costs will be undertaken at least in part to calm citizen fears stirred up by Trump Administration's immigration raids. Lightfoot fears that some immigrants will refuse to be counted.
The Trump Administration pushed to have a question asking the taker's citizenship status in the census, a request rejected by the U.S. Supreme Court in June, but Lightfoot says that fears of deportation linger within Chicago's immigrant community and may stop some from coming forward to be counted.
"I think we can make a very compelling case as to why this is, in some ways, the ultimate form of protest, which is to be counted and not let somebody treat you as invisible and drive you into the shadows," Mayor Lightfoot said at a news conference announcing the increase in budget for the 2020 census, according to the Tribune. "So I think we have a very compelling message in opposition, frankly, to what the prevailing conservative, anti-immigrant message is, to get people motivated to get counted."
"There's just generally a lot of fear out there, and I understand it completely, which is why we are continuously doing what we can to be present in immigrant and refugee communities, and for me, personally, as the mayor, saying unequivocally that I stand with the folks in the immigrant and refugee communities, why it's so important that Chicago is a welcoming city and that we push back against the way in which ICE has really been weaponized as part of the political campaign of President Trump," Lightfoot added.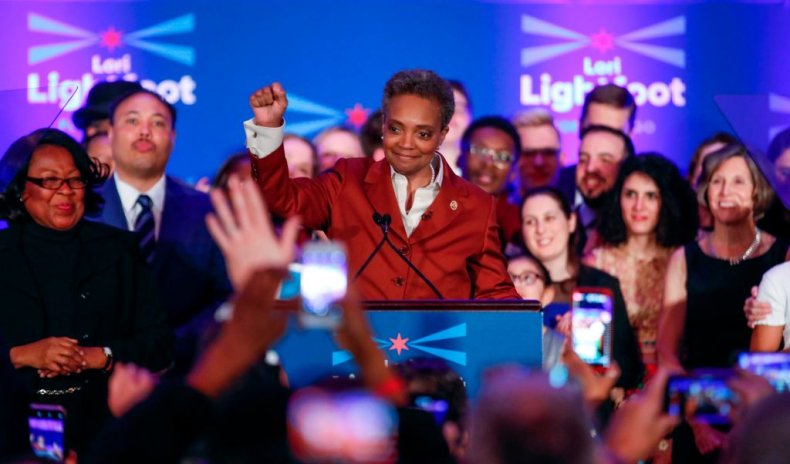 Mayor Lightfoot hopes to get participation up to 75 percent from 66 percent in 2010. Local advertising firm FCB will work pro-bono on an ad campaign hoping to spread awareness of the upcoming census taking.
This is the largest amount of funding that Chicago has ever dedicated to census taking. Lightfoot told the News-Gazette that accurate census taking helps the city budget; it stands to lose $1,400 per person per year for every person not counted in the census, and Chicago Business points out that Chicago could lose $1.2 billion in government funding if the population is undercounted.
In 2010, census-taking cost $7 billion nationwide, or $42 per capita, coming in under the $10 billion budget, according to The Economist.
Last week, New York City announced a $19 million investment in community-based education. It hopes to recruit 2,500 New Yorkers to engage in Census education and outreach in 245 neighborhoods.
Updated 10/4, 11:25 p.m.: This article has been updated to include information about the New York census.