Trump Baby Blimp Flies Again, as Thousands of Women March in Chicago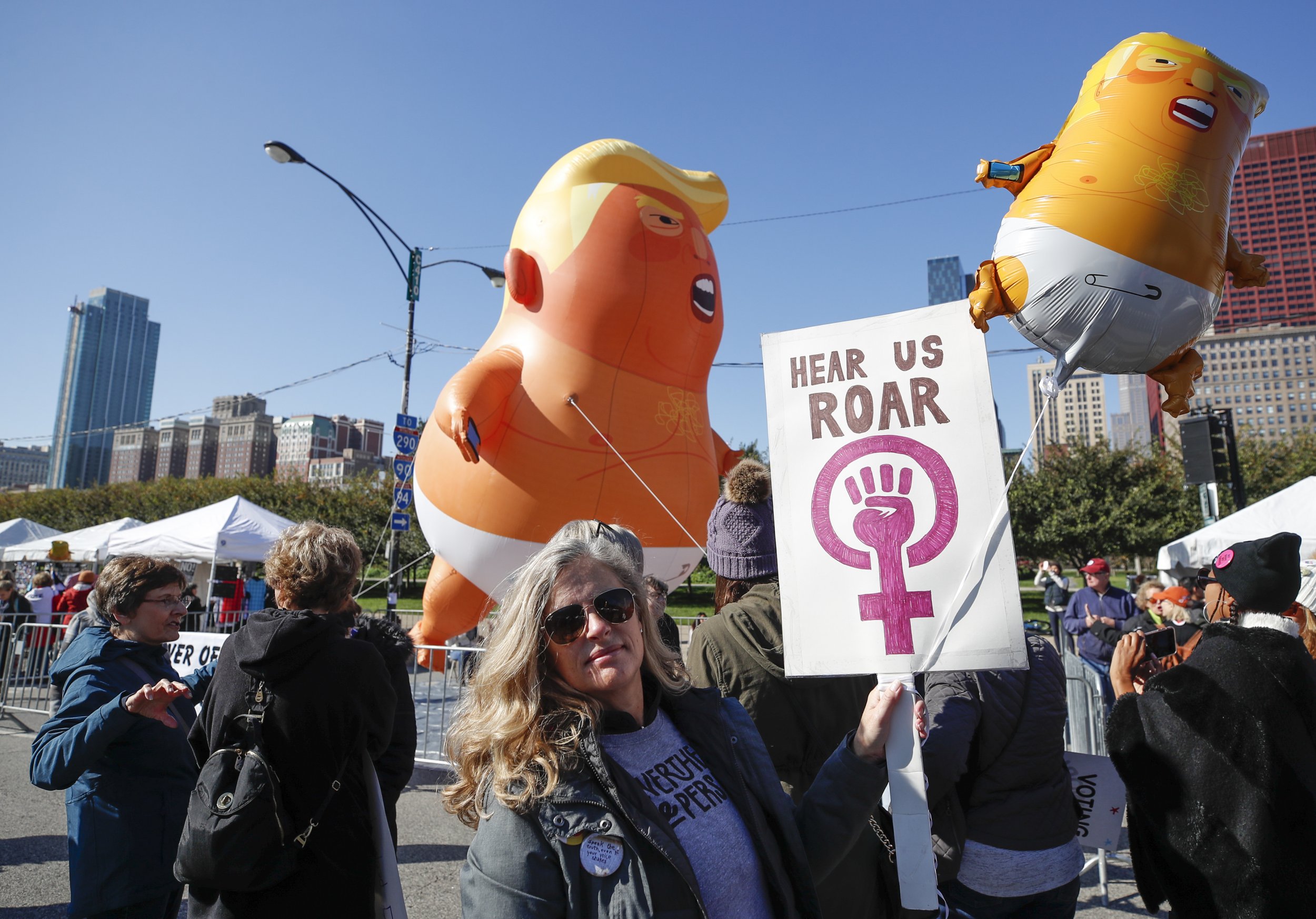 Chicago hosted a Woman's "March To The Polls" on Saturday featuring thousands of marchers and an appearance of the Trump "baby blimp." The blimp depicts President Donald Trump in a diaper in 20-foot-tall inflatable form. Children were also provided with smaller balloons depicting the same image, according to The Hill.
The "baby blimp" concept was first seen in the UK ahead of Trump's 2018 London visit. The London version showed Trump holding a cell phone while wearing a diaper.
The Chicago march aimed to register new voters and encourage participants and bystanders to vote for women's equality in the November 6 midterm elections.
Speaker Adrienne Lever, a left-leaning grassroots activist, sees this march as the start of a movement. "This march, this is just the beginning," she said according to the Chicago Tribune. "Activism doesn't end here."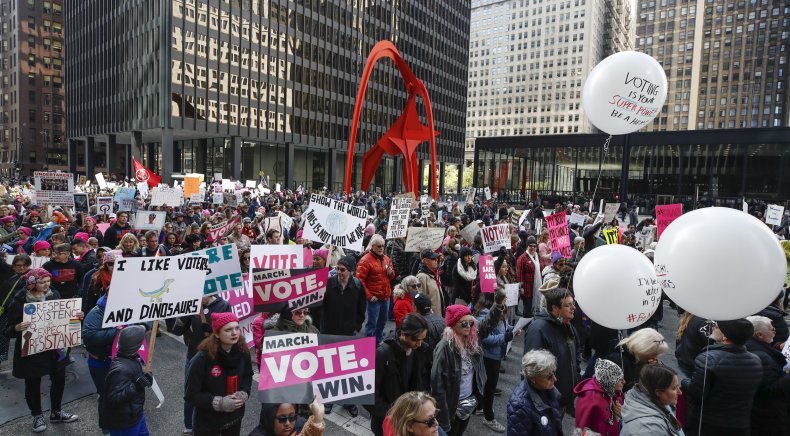 Many marched in the name of Roe. vs. Wade, a law passed in 1973, which made it illegal for the government to restrict access to abortion. Many fear Roe vs. Wade is in danger of being overturned now that Justice Brett Kavanaugh sits on the Supreme Court.
Kavanaugh has not been too vocal about his views on the law. Last fall, he proposed a plan to keep a 17-year-old detained immigrant in a Texas detention center until she was 20-weeks pregnant despite her request to leave the center for an abortion, according to Rolling Stone.
Heather Booth attended the Chicago woman's march for that purpose. Booth is the founder of an underground abortion network, the Jane Collective. "Because people organized, [Roe v. Wade] became the law of the land," she told the Chicago Tribune. "And we will never go back."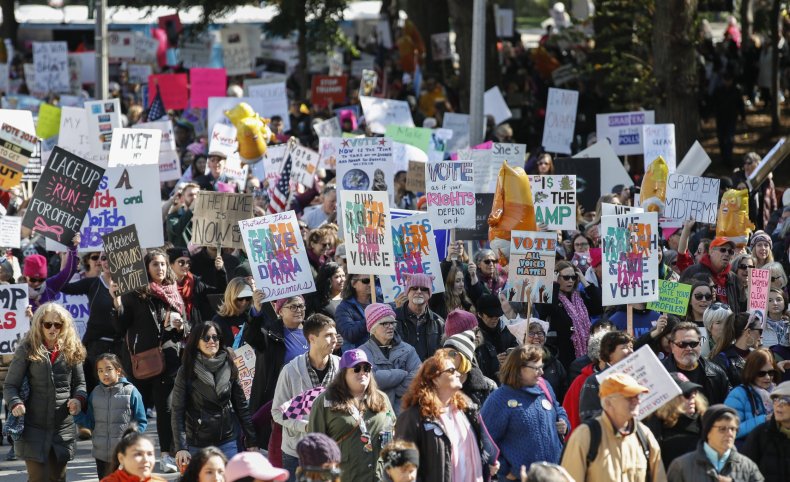 Chanda Szczeblowski has been marching for women's rights since 1978. "I was hoping we'd be done with this by now," Szczeblowski, who marched with her 11-year-old daughter said. "[Kids] need to see other women around them taking a stand and realize that this is normal. Being anti-Trump isn't going to change anything. That's not a positive message. We need a message of action."
Organizers declined to state the number of attendees at the 2018 March To The Polls. They claimed they could not estimate the turnout at the time of their conversation with the Chicago Tribune.
This is the third Women's March in Chicago since Trump's inauguration in 2016. The first, in January 2017, which focused on supporting women and rejecting the Trump administration, brought a crowd of 250,000 women. The second, which took place in January 2018, saw 300,000 attendants who stood up for the #MeToo and #TimesUp movements against sexual assault.