Chicago's Lincoln Park Zoo Was Not Looted and There Are No Hippos on Lake Shore Drive
Twitter got caught in a storm of fake photos, yet again, this weekend when Chicago looters protested in the city. While Michigan Avenue, the city's popular shopping district, was targeted, the city's central Lincoln Park Zoo was not affected. That didn't stop Twitter users from sharing photos of a hippo in the streets, though, that weren't related at all.
Some netizens claimed Lincoln Park Zoo had been ransacked and the animals had been let loose. This claim included a hippo photo, in particular, but tigers, monkeys and giraffes were also mentioned on social media. Some even went so far as to claim a Chicago police scanner said the animals were "out and about on Lake Shore Drive."
Lincoln Park Zoo commented on the rumors to put minds at rest about the safety of the animals, and of citizens scared of meeting a tiger while walking their dog.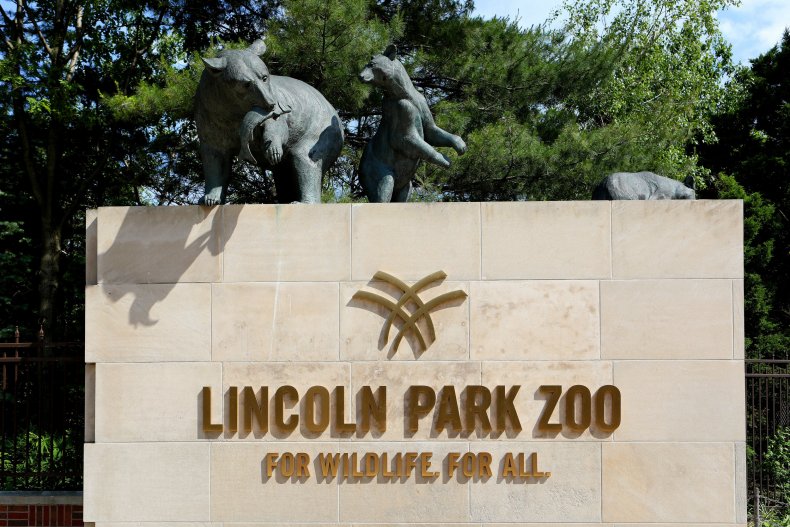 "Thank you to friends of wildlife for your concern," the zoo wrote on its social media accounts Monday morning. "All animals at Lincoln Park Zoo are accounted for and safe. There were no break-ins, thefts, or incidents last night. Images circulating, claiming to be of Lincoln Park Zoo animals out of their habitats, are false."
Some Twitter users seemed to assume this early on. Many made a joke out of the claims that a hippo was waltzing around the Chicago streets on Sunday evening. Some even admitted they knew the photos were false but continued to share them because they found the concept humorous.
There were also some tweets that shared the rumor as a fact.
And the rumor spread beyond social media. Safety app Citizen also reported there was a zoo break-in after midnight Monday. Comments claimed animals were being taken and that police had received word that there were apparent break-ins. The citizen alert was still live on the app for Chicago users around noon on Monday. It was updated to clarify that the alert was false.
There is another alert live on the Citizen app that claims someone spotted an escaped kangaroo. This has been declared as a false report.
Citizen works by monitoring 911 calls and sends alerts to people in related areas. Everything posted by Citizen is authorized by the company.
Many comments on the post tried to set the report straight and claimed the news was fake. That didn't stop over 8,000 people from reacting with an angry face to the post, anyway.
Chicago did suffer other damages over the weekend. A "limited" number of National Guard members were dispatched on Sunday, according to The Hill.
While looters were active in Chicago and some of its suburbs, the city also hosted a handful of peaceful protests for the Black Lives Matter movement.
This article was updated to reflect how the Citizen app works.