Chick-fil-A Served a Rat Sandwich, Pennsylvania Woman's Lawsuit Claims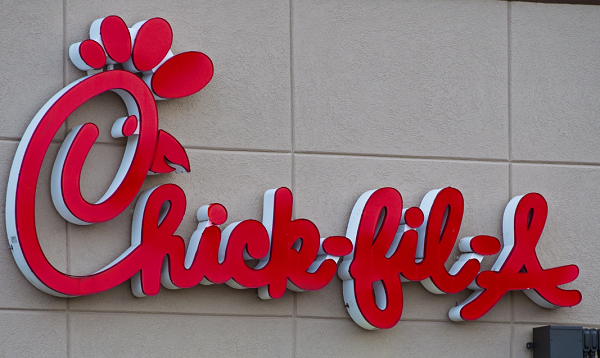 Since Chick-fil-A opened its first restaurant in 1946, the beloved fast food chain has claimed to be the home of the original chicken sandwich. However, the restaurant may need to update its slogan to the home of the original chicken rat-bun sandwich if a Pennsylvania woman's claims are true.
Ellen Manfalouti is suing the chicken chain for $50,000 in damages after she said she bit into a chicken sandwich and found a dead rat was baked into the bun, according to CBS Philly. The lawsuit claims Manfalouti's friend had purchased the sandwich for her from a Chick-fil-A in Langhorne, Pennsylvania, on November 25, 2016.
Manfalouti said she had to be treated at a nearby hospital for extreme nausea. Manfalouti named the restaurant and its manager Dave Heffernan in the lawsuit, claiming that both Heffernan and "Chick-fil-A of Oxford Valley Road failed to supervise employees who intentionally and/or knowingly served a sandwich to a customer with a dead rodent baked into the bun. This action was a direct cause of the plaintiff's injuries."
Manfalouti is requesting punitive and compensatory damages for pain and suffering, emotional distress, sleeplessness, anxiety, PTSD and medical expenses following the alleged incident.
"We are aware, and the guest's allegations are being investigated. This is an ongoing legal matter, therefore we cannot comment any further at this time," Heffernan told CBS Philly in a statement.
This isn't the first time Chick-fil-A has faced a lawsuit.
In December, the company was served with a lawsuit on a discrimination claim after a 25-year-old Illinois man said he had been denied a job at the fast food chain solely because of his disability. James Kwon III, who is autistic, said the manager of his local Chick-fil-A told his job coach that the company was "not interested in hiring people with disabilities" and "people with disabilities would not be able to succeed at Chick-fil-A," according to a Fox News report.
Kwon had worked at another restaurant prior to inquiring about employment at Chick-fil-A, during which he fulfilled custodial duties, according to the lawsuit. His former boss was cited in the lawsuit, saying Kwon performed his duties "diligently and capably."
A rep for Chick-fil-A denied any act of discrimination had taken place.
"Chick-fil-A at Orland Park is aware of Mr. Kwon's lawsuit and strenuously denies violating any laws. Our restaurant does not discriminate against qualified individuals with disabilities. The United States Equal Employment Opportunity Commission investigated Mr. Kwon's allegations and did not find cause to believe that discrimination occurred."