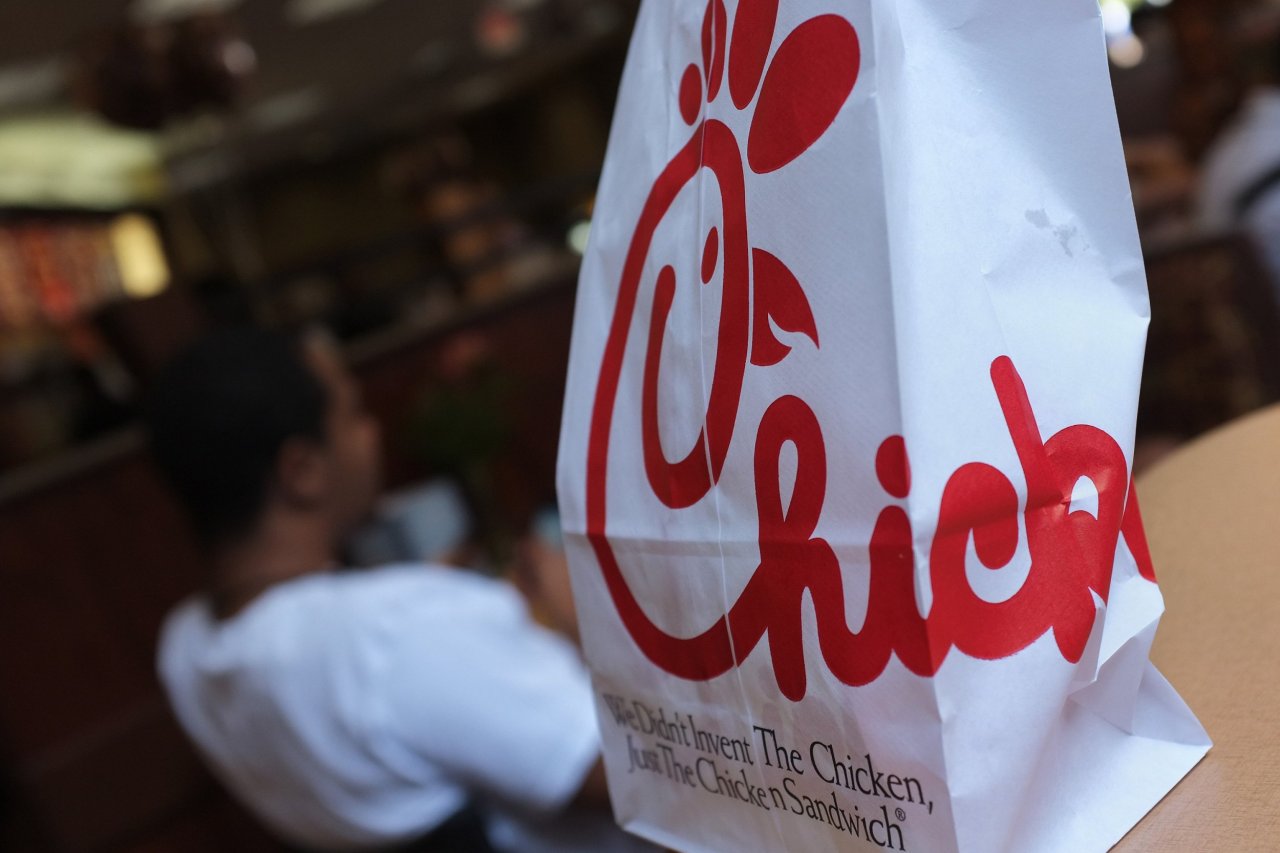 When Danny Cadra walked into his local Chick-fil-A in Lubbock, Texas, in March, as he had a hundred times before, he expected a typical visit: a good meal with good service. He got more.
Marcus Henderson, a longtime Chick-fil-A employee, went over to Cadra and handed him an envelope.
"Hey, you left your money here a while ago," Henderson said. In the envelope were three dollars Cadra had left behind almost a month before.
"I was just floored," Cadra tells Newsweek . "I went a whole month not knowing there was a guy at Chick-fil-A who remembered me every day, that brought that money every single day until he saw me."
Cadra and his young daughter had gone through the drive-thru of the same store about a month earlier. Henderson handed Cadra his food order and was about to give him his change when he realized the green pickup had already driven away.
"Typically, if they're close enough, I can make an attempt to run after them," Henderson tells Newsweek . "But he was already down the street before I even realized he drove away."
Henderson decided to put the extra change in an envelope and wear it as if it were part of his uniform until Cadra returned. "There wasn't any peace in keeping it," he says. "This was the right decision."
Stories like this—and there are many of them—explain why Chick-fil-A has developed a devoted following as much for its customer service as its chicken, and why the company ranked among the top in the Newsweek -Statista survey of best customer service companies. Whole Twitter threads and corners of the internet are devoted to the marvels of service that people have experienced at Chick-fil-A stores. There's the day North Carolina Chick-fil-A owners opened up their store on a Sunday, when it would otherwise be closed, to put out hot meals for those displaced by Hurricane Florence. Or the time employees in Texas helped a customer whose car had broken down.
Chick-fil-A executives credit the founder, Truett Cathy, for its attentive culture. Chick-fil-A Vice President of Public Relations Carrie Kurlander explained that the company's business model is different from that of other franchise operations: The selection process includes applications and interviews, but the barrier to entry is a $10,000 security deposit instead of the much larger lump sum required to open some other franchises. The investment is not in money, but in the right person, which trickles down into the selection of employees in each restaurant, says Kurlander. Most franchise operators run just one restaurant, and they must be active in the business, putting them as close to the customer as possible, says David Farmer, Chick-fil-A's vice president of restaurant experience.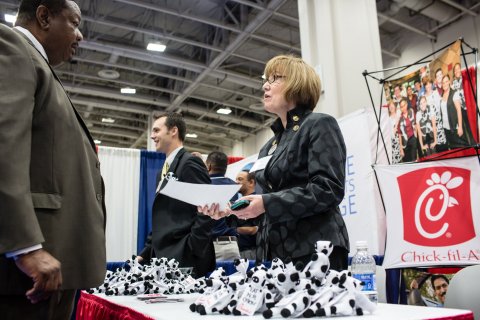 Part of the company's philosophy is that when it comes to responding to customers, employees feel empowered.
"There are all kinds of scenarios that pop up that you don't necessarily train for," says Farmer. "We try to teach the principles of what it is to care for somebody so that a team member can kind of act on their own when they see an opportunity."
The company remains controversial. In 2012, CEO Dan Cathy, the founder's son, expressed his opposition to same-sex marriage. "We know that it might not be popular with everyone, but thank the Lord, we live in a country where we can share our values and operate on biblical principles," he said. The comments brought support from anti-gay-marriage groups and criticism from LGBTQ activists and others. He later acknowledged that making his views public had politicized the Chick-fil-A brand—and said he would return his focus to customers.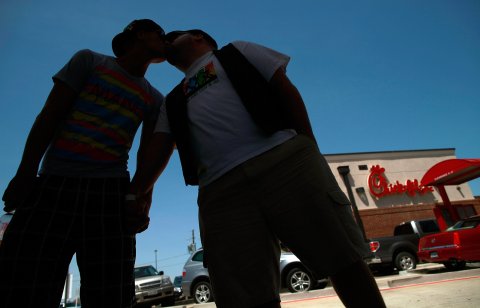 The company embraces technologies that accelerate service, like iPads to make ordering more efficient and help make the drive-thru akin to a "NASCAR pit crew experience," Farmer says. But it's crucial to make sure that "service" doesn't detract from "hospitality," as he put it.
"Customers love the efficiency, but they don't feel like they got herded, they feel like they got cared for too," says Farmer. "That's the goal. High-tech and high touch that come together and add value for the customer."