The San Antonio, Texas, city council has spent $315,000 in legal fees in a fight to keep Chick-fil-A out of its airport, according to calculations by local CBS affiliate KENS 5.
Chick-fil-A was due to open a restaurant in San Antonio International Airport in March 2020, but the city council blocked the opening due to the fast-food chain's "legacy of anti-LGBTQ behavior."
According to News 4 San Antonio, Councilman Roberto Treviño said: "With this decision, the city council reaffirmed the work our city has done to become a champion of equality and inclusion.
"San Antonio is a city full of compassion, and we do not have room in our public facilities for a business with a legacy of anti-LGBTQ behavior."
Chick-fil-A has been accused of being anti-LGBTQ on multiple occasions, due to the Chick-fil-A Foundation, the company's charitable arm, donating to charities that are against homosexuality and same-sex marriage. According to a report by ThinkProgress, Chick-fil-A donated $1.8 million to discriminatory groups.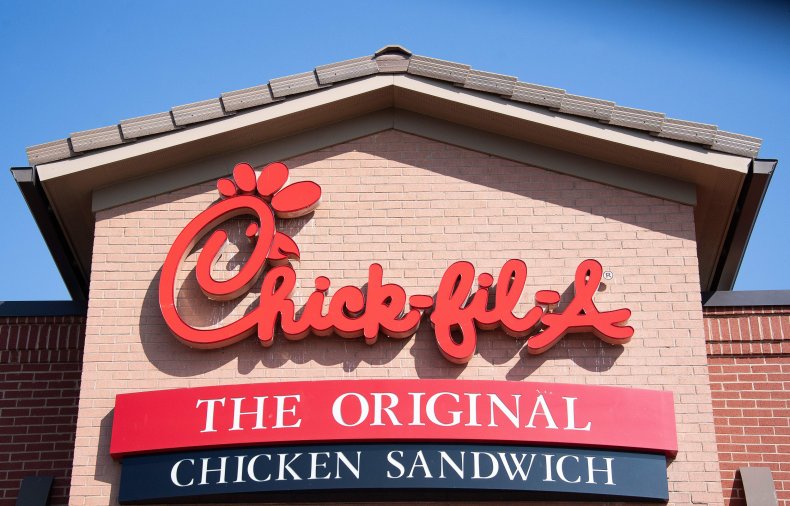 However, the fast food company changed its giving approach in 2020, which included withdrawing donations to anti-LGBTQ charities, including the Fellowship of Christian Athletes and the Salvation Army.
In response to withdrawing funding to these charities, in a letter to the American Family Association, Dan Cathy, CEO of Chick-fil-A, said: "We understand how some thought we were abandoning our longstanding support of faith-based organizations. We inadvertently discredited several outstanding organizations that have effectively served communities for years.
"The intent of our corporate giving has always been to have [an] impact – not to make a statement or support a political or social agenda. Chick-fil-A will give to faith-based and other organizations that we believe to be highly effective in a particular area."
In November 2019, Chick-fil-A did not rule out donating to anti-LGBTQ charities in the future. A Chick-fil-A representative told Newsweek: "Beginning in 2020 the Chick-fil-A Foundation will introduce a more focused giving approach, donating to a smaller number of organizations working exclusively in the areas of hunger, homelessness, and education.
"The intent of charitable giving from the Chick-fil-A Foundation is to nourish the potential in every child."
Tim Tassopoulos, chief operating officer at Chick-fil-A, added: "No organization will be excluded from future consideration—faith-based or non-faith-based."
The city of San Antonio is now facing two lawsuits, a federal investigation, and other invoices that have yet to be paid, pushing the total amount of money spent on the case upwards of $315,000.
The lawsuit against San Antonio can move forward due to the so-called "Save Chick-fil-A" law, which was created in the backlash against the city council's decision.
Sen. Bryan Hughes told the Dallas Morning News: "The bill as filed ensures religious beliefs are protected from discrimination. It's about the First Amendment and freedom of speech, freedom of religion — those uniquely American rights."
The law, which took effect on September 1, 2019, prevents government agencies from interfering with businesses, relating to the "protection of membership in, affiliation with, and support provided to religious organizations."