Fast-food chain Chick-fil-A released a statement on Sunday in response to Democratic lawmakers criticizing plans to bring the restaurant to rest stops along the New York State Thruway. The company wrote it "does not have a political of social agenda" and touted the diversity of its employees.
At least four New York politicians have condemned the recently-announced plan to bring the chicken franchise to stops along the highway system. They cited Chick-fil-A's long history of donations to anti-LGBTQ organizations as not being representative of the inconclusive values of the state.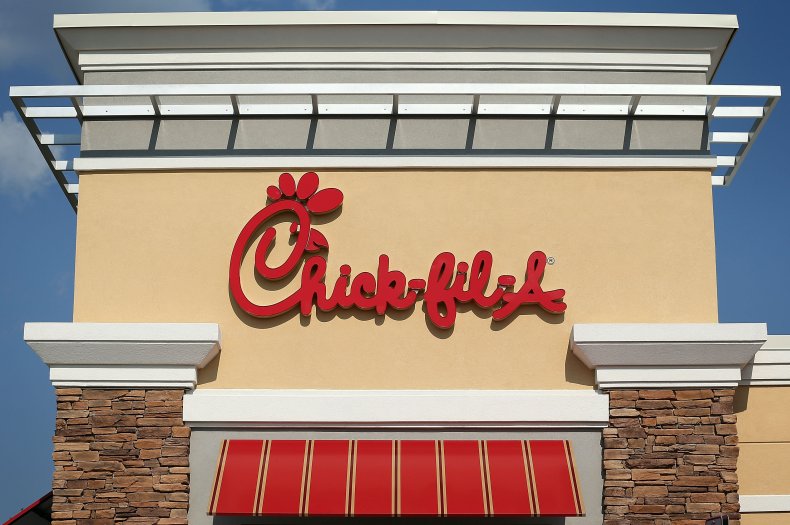 Assemblymember Linda Rosenthal, D-Manhattan, was the first to lead a charge against the company. She sent a letter on July 8 to the Thruway Authority's board of directors, asking them to reconsider their plans. In the letter, Rosenthal said she was "outraged" that Chick-fil-A would be one of the restaurants planned for new rest stops opening during a $300 million Thruway renovation.
The following day, Assembly members Harry Bronson of Rochester and Deborah Gluck and Daniel O'Donnell, both of Manhattan, also sent a letter that said about the issue, saying the inclusion of the restaurant would show the Thruway Authority "doesn't share the same commitment to their civil rights as New York State."
Bronson shared his letter to the Thruway Authority on his Facebook page on Saturday.
The Thruway Authority operates the 570-mile highway system and owns the properties at the 27 service plazas. Chik-fil-A is one of 10 restaurants announced to be opening at the new stops once renovations—which are set to begin on July 29—are completed.
The Thruway Authority released a statement over the weekend that addressed the pushback from lawmakers, which said service plazas must "adhere to the inclusive and non-discriminatory standards that New York State embraces." The Authority also emphasized that no state tax or toll funds would be used toward the redevelopment of the service areas.
Chick-fil-A issued its own statement. It read, in part: "Chick-fil-A is excited about the partnership and the opportunity to further serve the residents of New York. We want to be clear that Chick-fil-A does not have a political or social agenda, and we welcome everyone in our restaurants. We are proud to be represented by more than 200,000 diverse team members nationwide, and we strive to be a positive influence in our local communities."
Chick-fil-A CEO Dan Cathy has made controversial statements that condemn same-sex marriage, and numerous reports and tax records over the years show Cathy and Chick-fil-A's foundation both have donated to anti-gay groups.
Chick-fil-A is one of the country's most popular franchises. Last week, the American Customer Satisfaction Index released its list of best fast-food restaurants, which found Chick-fil-A in the number one spot for the seventh straight year.