Chick-fil-A Will Now Bring Chicken To Your Door, Fast Food Chain Now Offering Delivery from 1,100 Restaurants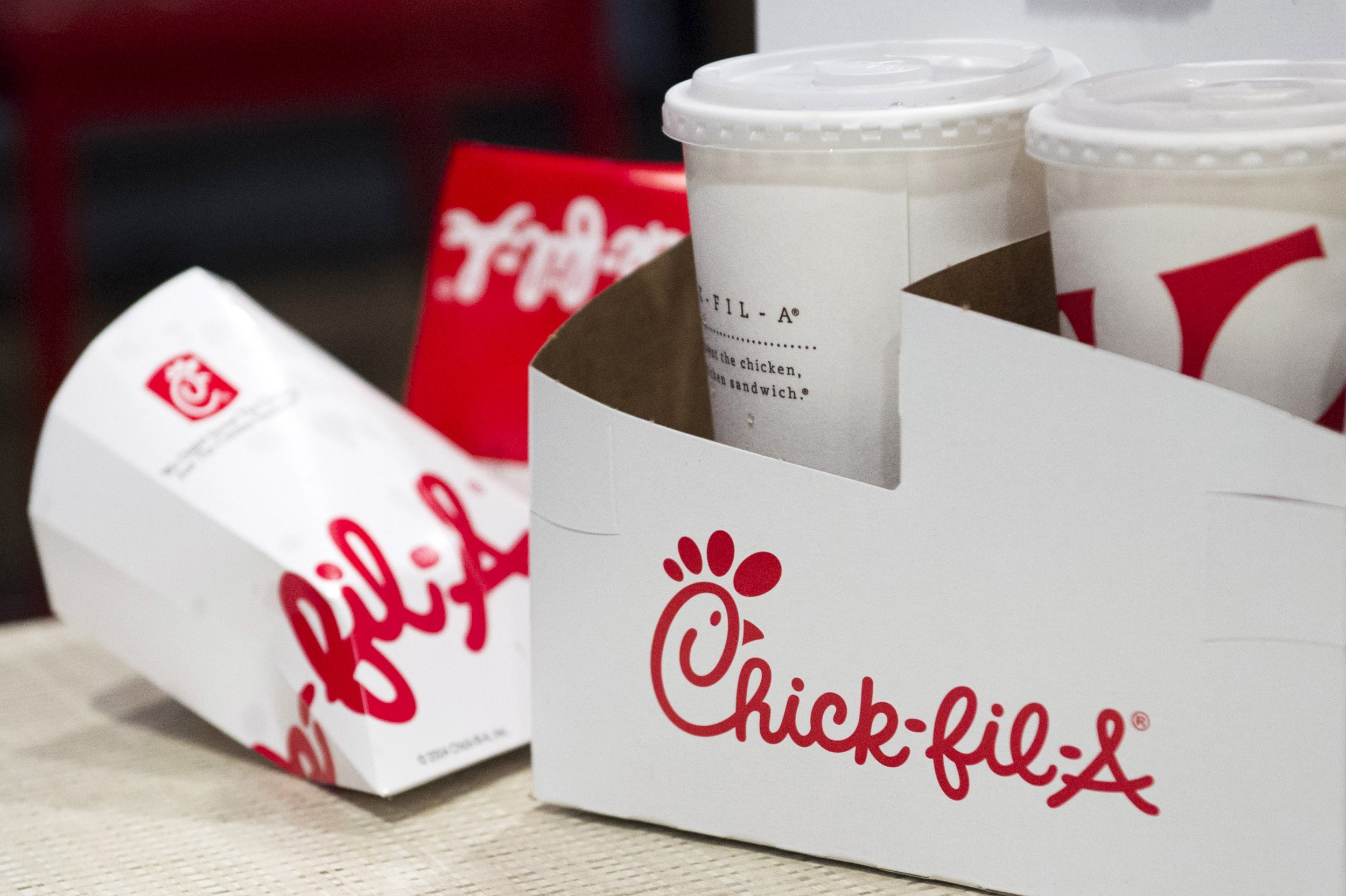 The next time you have a craving for Chick-fil-A, leaving your home to get it might not be necessary.
The fast food chain announced on Tuesday that it will partner with DoorDash to provide home delivery from 1,100 of its restaurants across the United States.
"So many of our guests' busy lives and family commitments have them strapped for time. Delivery is one way we can help them get a quick yet high quality meal," said Jon Bridges, Chick-fil-A senior vice president and chief marketing officer in a statement. "If they're unable to come to us, we'll come to them."
Deliveries will be avaliable to locations within 10 minutes of participating restaurants.
The partnership between Chick-fil-A and DoorDash has been tested since 2017 in several areas. During those tests, 90 percent of DoorDash orders include Chick-fil-A Waffle Fries. The test also found that delivery sales are highest for restaurants near hospitals and universities and peak during dinner time and on days with inclement weather.
"Chick-fil-A's standout business momentum is a testament to how they listen to what their customers want," said Christopher Payne, Chief Operating Officer at DoorDash. "Customers expect convenience without sacrificing quality, and DoorDash is thrilled to provide that level of service to Chick-fil-A's loyal fan base through door-to-door delivery. We're proud to be a part of their journey and provide new ways for customers to enjoy their favorite Chick-fil-A menu items from anywhere."
To celebrate the launch of the partnership, Chick-fil-A is giving away 200,000 chicken sandwiches through Tuesday, Nov. 20. Sandwiches are limited to one per customer and only avaliable by placing an order via the DoorDash app or website. Orders must be a $5 minimum and use the promo code "CFADELIVERY." The giveaway will be active each day – except Sunday, when Chick-fil-A is closed – after 10:30 a.m. local time.
To see if your local Chick-fil-A is participating in delivery, visit the DoorDash website or download the app and select the fast food chain from the local restaurant option.
For those who aren't included in a DoorDash delivery area, Chick-fil-A is currently testing home delivery with other services and partners in different markets through the U.S.