Why There Is a Chicken Wing Shortage in the U.S.
Chicken wings are the latest food item facing a shortage in the U.S. Restaurants first began to see a lack of chicken wings in February, in the run-up to the Super Bowl, but operators are still struggling to get their hands on the popular appetizer.
Restaurant Business Online reported on the chicken wing shortage in February and said at the time that "operators should expect to see continued impacts of what is becoming a major chicken wing shortfall."
Isaac Olvera, a commodities and data analyst with supply chain firm ArrowStream, cited United States Department of Agriculture figures when telling Restaurant Business Online that the U.S. is facing "the lowest wing stocks we've seen since 2011."
He added that in February, the average price for a pound of chicken wings was $2.65, up by 10 cents from the week before. The year began with wings at $2.27 per pound. In February 2020, wings were available for an average price of $1.81 a pound.
But why is there a chicken wing shortage? The National Chicken Council reported that the demand for chicken wings increased in 2020, due to the pandemic.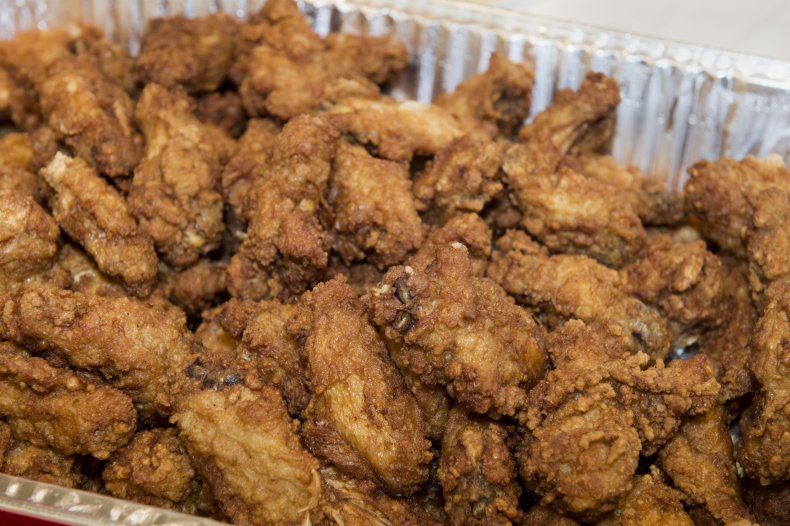 National Chicken Council spokesman Tom Super said: "If you think about it, restaurants like wing joints and pizza places were built around takeout and delivery, so they didn't have to change their business model that much during the pandemic. Wings travel well and hold up during delivery conditions.
"Plus, they align with consumer desire for comfort food during the pandemic. Chicken production remained steady in 2020, and as long as people are sitting around watching TV and maybe drinking a beer, wings will remain in the game. Don't forget the air fryer revolution, either."
According to the National Chicken council, servings of chicken wings in restaurants were up by 7 percent in 2020 versus 2019, despite an 11-percent decline in visits to commercial restaurants. Moreover, total U.S. wing retail sales during the pandemic were up 10.3 percent compared to the previous year and sales of in-store frozen wings shot up by 37.2 percent.
The nationwide shortage is impacting a restaurant chain in Texas. Wing Barn, which has eight restaurants in the southern Rio Grande Valley area, has asked for the community's "support and understanding" during the shortage.
Vendors have not been able to supply Wing Barn with the volume of chicken wings they need, according to a press release issued on April 12, which said: "There are many reasons for this crisis, including the ongoing pandemic and the recent freeze. Together, these events have caused chicken populations to decline, supply chains to dwindle and prices to surge."
Bobby Saenz, Wing Barn CEO, said in the release: "We are faced with tough decisions. Do we buy from other vendors and sacrifice the quality of chicken wings our customers are used to? Or do we keep our quality, but face 'running out' of traditional chicken wings? Both of these choices disappoint some of our customers. There is no 'good' choice."
Wing Barn has also asked its customers to try different menu items in the meantime, such as burgers or boneless wings.
The restaurant chain cannot predict how long the shortage will last, as Daniel Pompa, Wing Barn head chef and co-founder, said in a statement: "There is no time frame when traditional chicken wings will be back to normal."
ABC6 reported that restaurants in Ohio are also feeling the effects of the shortage. Rich Greenberg of Chef Rich's Kitchen, in the Columbus suburb of Westerville, told ABC6: "My hands are tied. I try to get the best quality I can. At this point, you get what you can.
"My food rep has been driving around every day within a 30-mile radius of Columbus looking for wings. This has really cut into the margins of restaurants."
Modern Restaurant Management has suggested ways for restaurants to manage during the chicken wing shortage that include replacing wings with cut-up chicken thighs and chicken breasts, using cauliflower as an alternative to chicken, offering chicken tenders and chicken sandwiches, or meatless chicken products from, for example, Gardein, PAOW!, or Beyond Meat.