After Trump's Former Chief of Staff Says 'I Believe John Bolton,' Nancy Pelosi's Daughter Wonders if He'll Testify Against President
After former White House chief of staff John Kelly said he believes ex-national security adviser John Bolton's allegation about Donald Trump and Ukraine, House Speaker Nancy Pelosi's daughter is asking if Kelly will testify at the president's impeachment trial.
On Tuesday, the Sarasota Herald-Tribune reported that Kelly, who served as Trump's chief of staff from July 2017 until January 2019, told an audience that he believed Bolton's claim in his new book's manuscript that Trump planned to withhold military aid from Ukraine until the country investigated former Vice President Joe Biden and his son Hunter, according to The New York Times.
"If John Bolton says that in the book, I believe John Bolton," Kelly said.
On Tuesday, Christine Pelosi, an author and Democratic activist, tweeted, "Another witness. Will General John Kelly come forward to testify or is he a 'sunshine patriot' willing to say it in Sarasota not in the Senate? #DefendOurDemocracy," she wrote.
In an email, Pelosi told Newsweek that she hopes that Kelly will testify at the Senate trial and explain why he believes Bolton. "Kelly spent months 'in the room where it happens'—so he would certainly be able to corroborate the claims as we have read them in the book excerpts and the swirl testimony of Hill and Taylor. If nothing else he should explain what he means to the senators," she said, referring to former Ukraine Ambassador William Taylor and former National Security Council official Fiona Hill.
Kelly also said why he found Bolton trustworthy. "Every single time I was with him...he always gave the president the unvarnished truth," he said. The former chief of staff also called Bolton an "honest guy" and a "man of integrity and great character."
On Monday, Trump tweeted that he did not tell Bolton that military aid to Ukraine was linked to his request for probes by the Eastern European nation. "I NEVER told John Bolton that the aid to Ukraine was tied to investigations into Democrats, including the Bidens," he wrote.
"In fact, he never complained about this at the time of his very public termination. If John Bolton said this, it was only to sell a book. With that being said, the transcripts of my calls with President Zelensky are all the proof that is needed, in addition to the fact that President Zelensky & the Foreign Minister of Ukraine said there was no pressure and no problems."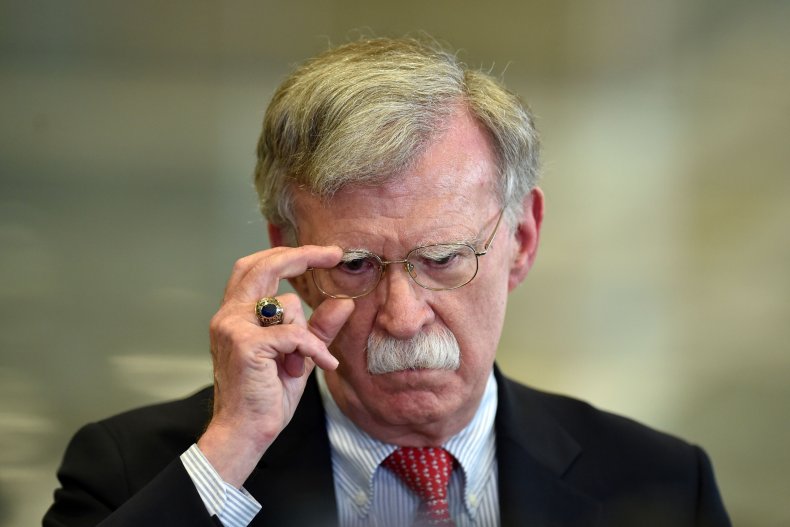 According to the Herald Tribune, Kelly said that "the majority of Americans would like to hear the whole story," even though "half of Americans" think the impeachment is political and shouldn't be happening.
Kelly also said that Americans should hear from witnesses who can contribute what they know to the impeachment trial, "either innocence or guilt."
"I think some of the conversations seem to me to be very inappropriate, but I wasn't there. But there are people that were there that ought to be heard from," he said.