Chiefs Release Kareem Hunt After Hotel Surveillance Video Shoving Woman Surfaces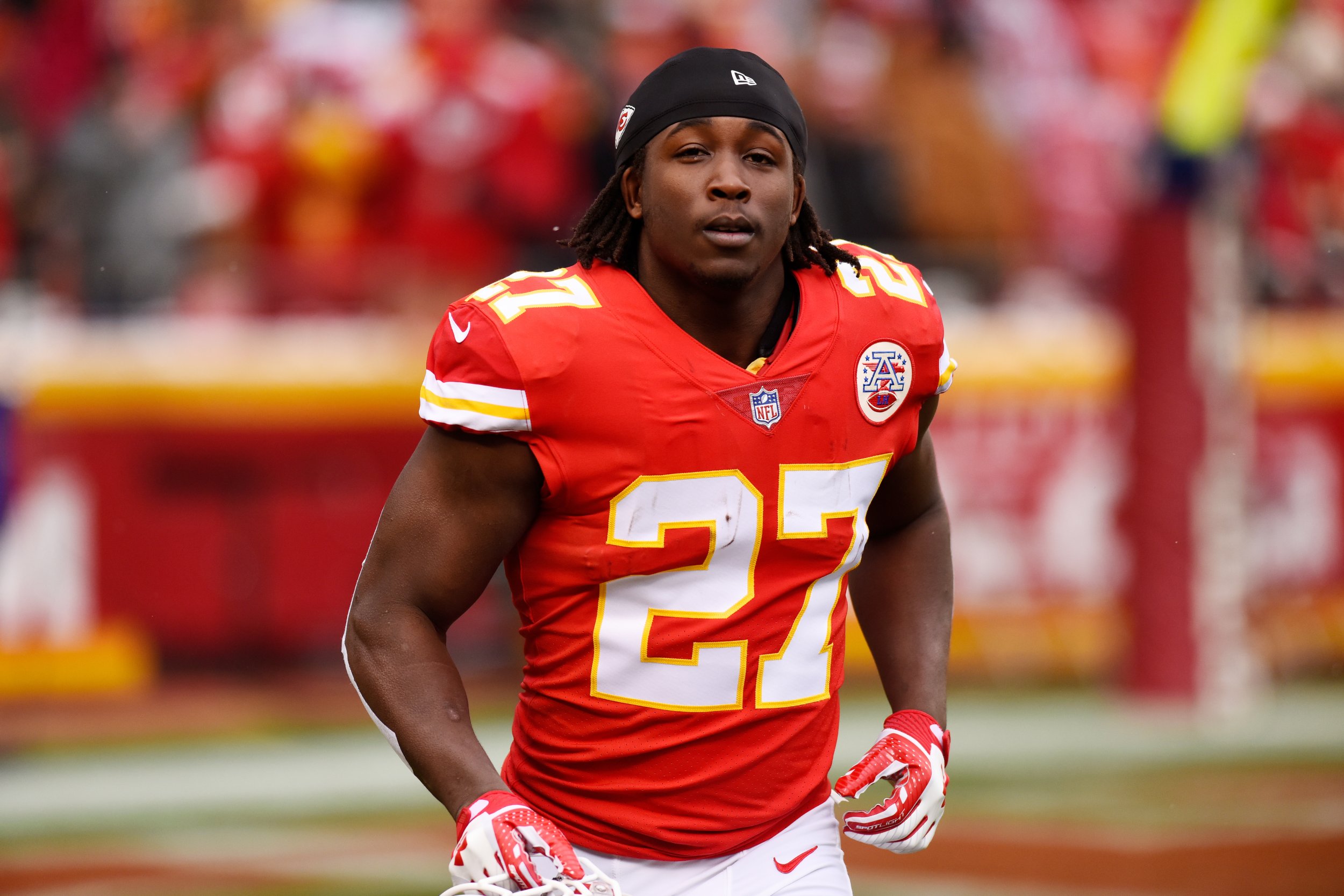 The Kansas City Chiefs have released star running back Kareem Hunt after a hotel surveillance video of him shoving a woman surfaced on Friday.
The Chiefs announced the move in an official statement shared via Twitter:
"Earlier this year, we were made aware of an incident involving running back Kareem Hunt. At the time, the National Football League and law enforcement initiated investigation into the issue. As part of our internal discussions with Kareem, several members of our management team spoke directly to him. Kareem was not truthful in those discussions. The video released today confirms that fact. We are releasing Kareem immediately."
TMZ shared a hotel surveillance video of Hunt shoving a woman during an incident that occurred in February on Friday afternoon. The running back was reportedly dismissed from the Chiefs' practice after the video was released, sources told ESPN's Dan Graziano.
Hunt is shown having a heated exchange with a woman in a hallway, which was separated by several people on multiple occasions. The running back then pushed the woman, who retaliated by hitting him in the face.
After two men attempted to take him down a hallway, Hunt charged out and fell onto a man who then knocked the woman over. Hunt is also shown kicking the woman in the leg.
According to TMZ, police were called to the Cleveland hotel where the 23-year-old football player had an apartment, but there were no arrests made or charges filed after the incident took place. Prosecutors reportedly had access to the surveillance video of the incident, according to TMZ.
Police body-cam footage obtained by TMZ showed the woman and witnesses providing varying accounts of what happened during the incident. The woman claimed she denied sexual advances with one of Hunt's associates, while the witnesses said she used the N-word after being asked to leave the running back's hotel room.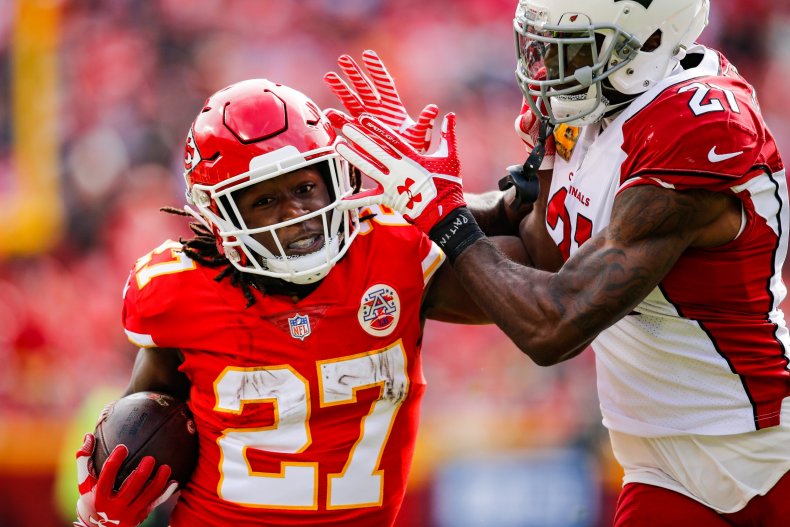 In August, Hunt acknowledged reports of both the February incident and accusations that he punched a man during a separate occasion. The Pro Bowler claimed that he "learned from it" and was focused on football heading into his second NFL season.
Chiefs owner Clark Hunt also addressed the running back's character after reports of the incidents became public.
"Kareem is a young man, second year in the league, obviously had a very big year on the field last year," Clark Hunt said. "I'm sure he learned some lessons this offseason and hopefully won't be in those kind of situations in the future."
The owner added that he didn't expect the league to discipline the second-year back. Head coach Andy Reid also revealed that he had spoken with Kareem Hunt following news of the second incident, but didn't provide any further details of either situation.
Hunt is expected to be placed on the commissioner's exempt list, which means he will be inactive for Sunday's game against the Oakland Raiders.
The former Toledo star recorded 824 yards and seven touchdowns on 181 rushing attempts, as well as 26 receptions for 378 yards and seven touchdowns in 2018.
Hunt recorded a league-best 1,327 yards and eight touchdowns on 272 rushing attempts, as well as 53 receptions for 455 yards and three touchdowns as a rookie last season.