Santa Claus Christmas Parade Float Kills Four-year-old Girl
A four-year-old girl has died after falling under a float during a Christmas parade in Nova Scotia, Canada.
"A very tragic incident, very traumatic for everyone who was involved with the parade and at the scene," Corporal Dal Hutchinson of the Nova Scotia Royal Canadian Mounted Police told CBC.
"My understanding there were a lot of people nearby when this took place. So our thoughts right now are with this little girl's family, as it's a very difficult time, but also with the community. With people that were there watching the parade."
The incident happened just before 7 p.m. local time, during a Christmas parade in Yarmouth.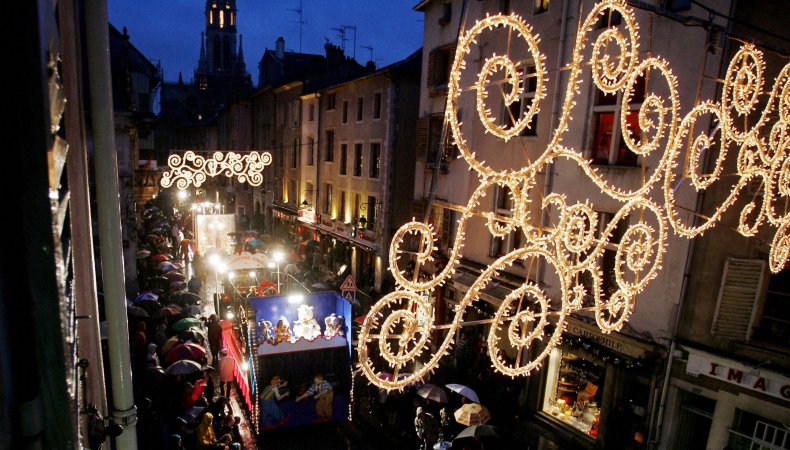 The girl—who has not been identified—was running alongside the float when she fell under it, police told the Canadian Press.
The child was treated at the scene by RCMP officers and emergency services and then taken to hospital, where she died.
Hutchinson said that there were many witnesses of the incident, and those who need help coping with the trauma will be provided with it.
"If you're struggling with what you witnessed, it's very important to talk about it and seek some help to deal with those emotions," he said.
Witness Vance Webb attended Saturday's parade with his wife, stepson and three grandchildren.
"We were just watching the parade, and then about 30 feet away, I hear—all of a sudden, the float stops, and I kinda see something on the ground," Webb told the Canadian Press.
"Then all of a sudden, we just heard screaming. It was pretty close to us."
He said the scene descended into "mayhem" as people realized what had happened.
"People within 50 feet of it—none of us are OK. All the adults were crying. Everywhere I saw, there were hundreds of people crying," said Webb.
"This is really gonna affect the town."