Child Abuse Allegations Against Former British Prime Minister Ted Heath Would Have Led to Him Being Questioned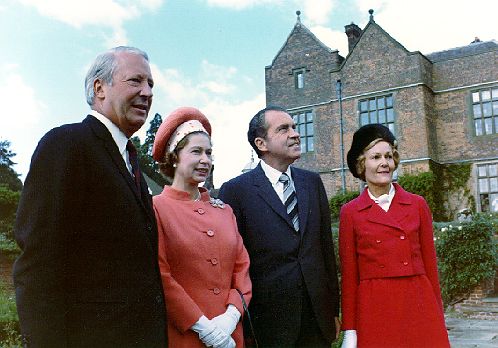 British police who dug into allegations of child sex abuse by the country's former Prime Minister Ted Heath say that, had he been alive today, he would have faced questioning under caution in seven different cases.
During a two-year investigation, the Wiltshire Police force in southwest England investigated 42 claims against Heath, who served as Britain's leader between 1970 and 1974, relating to 40 different people.
Police stressed that they could not pass judgment on whether Heath, who died in 2005, was guilty or not, nor whether there would have been a likely prospect of successfully prosecuting him.
Instead the aim of the investigation was to "seek to establish the facts concerning allegations of child abuse made against Sir Edward Heath through an objective and proportionate investigation," as well as identifying whether any living people may have committed offenses, or whether any children or vulnerable adults were today at risk of abuse.
During the course of the investigation three people were arrested "in relation to offenses concerning alleged non-recent child abuse." Two were later released without charge and one remains under investigation.
The allegations brought to the police spanned the years 1956 to 1992, and all were claimed to have happened while Heath was a serving member of parliament.
Having assessed all the allegations, Wiltshire police concluded that seven of them would have led to Heath being "interviewed under caution in order to obtain his account in relation to the allegations made against him." None of these concern the period during which Heath was prime minister.
These allegations include one claim of the rape of a man under 16 and four allegations of indecent assault on a man under 14.
"No inference of guilt should be drawn by the decision to interview under caution," police said. "The account from Sir Edward Heath would have been as important as other evidence gathered as part of the wider investigation."
In a statement, Former Cabinet Secretary Lord Armstrong of Ilminster and Lord Hunt of Wirral said: "All those who knew Sir Edward Heath or worked with him are, without exception, convinced that the allegations of child abuse will all be found to be groundless."
They called for a "quasi-judicial process" led by a retired judge that would review all the evidence gathered by Wiltshire police.
In the case of a further 19 allegations, the availability of "undermining information" would have meant that Heath would not have been interviewed in relation to them. Three further claims would not have merited an interview because those who made them later told police they were "genuinely mistaken in naming" Heath as the perpetrator.
Some 13 claims were either reported by a third party or reported anonymously, and police have not concluded any findings in relation to these.
There is a sweeping, ongoing inquiry into child sexual abuse in Britain that is aimed at discovering what those in power could have done to prevent abuse in various institutions across the country. The inquiry says that it will look into the allegations against Heath in order to conclude "whether there was any knowledge within Westminster institutions," according to the BBC.
For much of this decade the British media and police have focused on a string of scandals involving child sexual abuse, often decades old, perpetrated by powerful people.
Among them, the former television presenter Jimmy Savile was found to have abused children while working for the BBC, and police concluded after the death of the ex-lawmaker Cyril Smith that he should have been charged on three occasions in the 1960s and 1990s over claims of indecent assault.