11 Injured, 1 Teenager Killed After Multiple Shooters Fire on July Fourth Block Party
One person has died and several more are injured after a shooting disrupted a Fourth of July block party in Toledo, Ohio on Sunday.
The Toledo Police Department responded to shots fired shortly after 10 p.m. local time near Lawrence Avenue and Detroit Avenue. Several victims were taken from the scene to local area hospitals.
Lieutenant Paul Davis confirmed to Newsweek on Monday morning that 11 people were injured during the incident. Davis also said there were multiple shooters involved.
Toledo Police Chief George Kral updated the number of victims to 12 during a news conference on Monday afternoon. Kral said a total of 80 rounds were fired into the 300-person crowd.
A 17-year-old male was airlifted to a hospital in Ann Abor, Michigan but did not survive.
Nine victims ranging in age from 11 to 19 years old are in stable condition. Two victims, a 51-year-old man and a 19-year-old, are in critical condition.
"We should be angry," Kral said. "We need to come together as a community. We've seen this type of violence in this country all year long, and now it's hit home. We need to come together as a community and come forward. Someone there knows who was shooting these guns."
The investigation is ongoing. No suspects have been identified and what caused the shooting is unclear. Kral said "unfortunately" attendees of the block party are not being cooperative.
The incident in Toledo wasn't the only Fourth of July block party shooting to happen over the weekend.
In New York, one man was killed and two other people were wounded when gunfire broke out at a celebration on Long Island. The Nassau County Police Department said the shooting started when two groups got into a fight around 7:30 p.m. Sunday.
A 27-year-old male died at the scene. The two other victims, a 21-year-old man and a 31-year-old woman, were hospitalized. The man was reported to be in stable condition, and the woman is in critical but stable condition.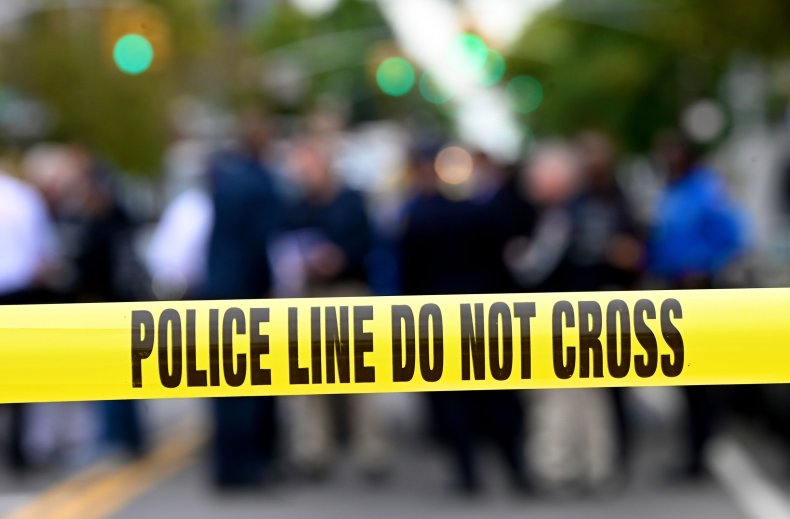 In Pennsylvania, two men were killed and a 16-year-old girl was injured when shots were fired into a crowd of people in West Philadelphia on Sunday night. Authorities said anywhere from 90 to 100 shots may have been fired in the incident by one or more gunmen, according to WCAU.
To combat gun violence, the city of Toledo has installed two ShotSpotter gun detection systems. Officials just added a second system in June to the area of Ottawa Park, Scott Park District Station and Toledo Hospital.
"The real-time alerts notify police precisely when and where gun incidents occur, resulting in a faster, more accurate response to the scene to better recover evidence, interview witnesses, and attend to gunshot victims," the police department said in a statement last month. "The overall goal is to reduce gun violence and improve the safety of the community."
Update (07/05/21, 3:09 p.m.): This story has been updated to include additional information on the shooting, including the ages and status of the victims. The headline has also been updated to reflect the new information.