Unaccompanied Child Asylum Seekers To Be 'Shared Around the Country'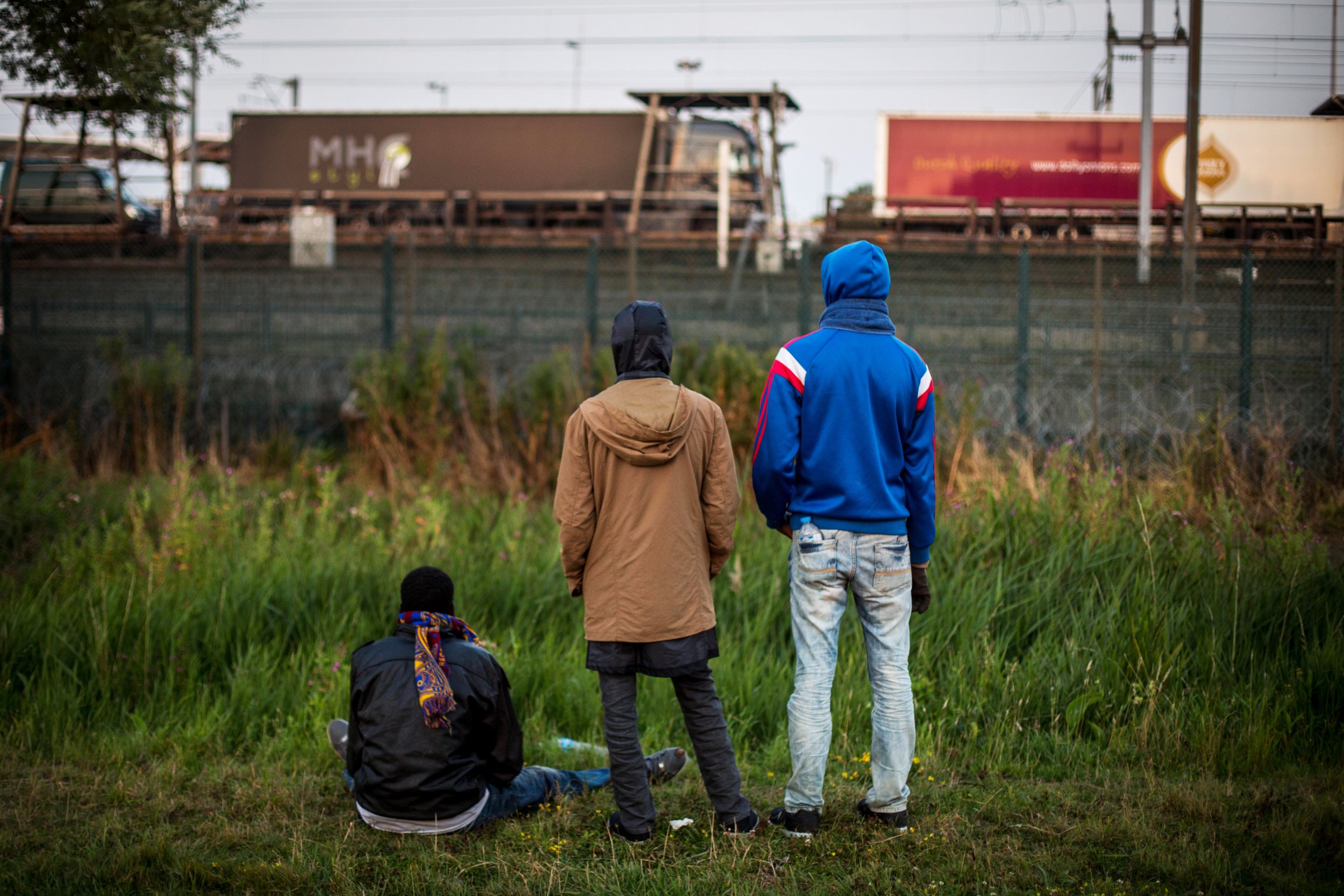 Children who arrive in Britain unaccompanied, and claiming asylum, must be "shared around the country" under new plans to ease the strain on councils closest to the English Channel. The new "dispersal" scheme is intended to ensure young asylum seekers are fairly distributed to different local authorities across the U.K.
On Wednesday, in front of the House of Lords EU Home Affairs Sub-Committee inquiry into unaccompanied minors, Immigration Minster James Brokenshire said new measures to the Immigration Bill will allow children to be dispersed "voluntarily."
Brokenshire also said they will give the Government the power to compel councils to take the children in if necessary. Precise details of how the national dispersal scheme will work and how it will be funded will not be announced until after local elections on 5 May. But concerns have been raised about how the system will be funded and whether or not councils will be able to cope with the additional demand.
Currently children are the responsibility of the area they arrive in, so a disproportionate number are looked after by authorities in Kent, Hillingdon and the London Borough of Croydon. The ports of entry for these authorities are Dover, Heathrow and Lunar House, respectively—the only points at which people can make an in-country asylum application in the U.K.
For those children with asylum status, councils are responsible for living costs such as schooling, foster care, university fees and housing, and receive funding at a fixed rate from central government.
Kent County Council, the authority for the south-east coast of England, currently has more than 800 unaccompanied asylum-seeking children, compared to approximately 350 for the same period last year.
In fact, a Freedom of Information request last year revealed that seven out of 150 English councils look after 43 percent of all unaccompanied asylum-seeking children.
Children as young as six have arrived in the U.K. without a parent or guardian amid the international migration crisis. The greatest number of child asylum seekers came from Eritrea, Afghanistan, Albania and Iran, and 2,755 of the applications were from boys, 275 were from girls and 13 were unspecified.
Last year there was a total of 3,043 asylum applications from unaccompanied under-18s, an increase of 56 percent from 1,945 in 2014. Overall, there are currently more than 4,000 in the U.K.
Councils have a legal duty to care for youths who arrive in the area from abroad that require international protection—placing pressure on authorities that are key gateways for arriving migrants.
Brokenshire said the new measures will "relieve some of those pressures and see a more equitable distribution of unaccompanied asylum-seeking children to local authorities."
The Local Government Association has also called for a national agency, and more funding to ensure a fair dispersal of child asylum seekers.
Councillor David Simmonds, chair of the LGA's asylum, refugee and migration task group, said: "We have long argued that placements for unaccompanied children need to be carefully planned at a national level to ensure that there is sufficient funding, care placements and support services available, and this simply isn't the case while a small number of councils are left to look after large numbers of refugee children."
However, he expressed concern about how the scheme is to be funded. Brokenshire said he had written to councils last week setting out the funding for accepting unaccompanied minors, but only specified the amounts until July.
Simmonds said: "No council should be made to choose between supporting unaccompanied asylum seeking children and providing vital services for their local community, and these outstanding questions must be resolved as soon as possible.
"If any increased resettlement programme is to be introduced alongside these existing pressures, it must be phased in over time and planned in full partnership with councils to ensure that services are able to cope with this additional demand.
"Any new scheme would also need to be aligned, and funded, alongside existing schemes for resettling refugees and unaccompanied asylum seeking children to ensure there is sufficient capacity to support vulnerable people."