Child Carer Who Broke Baby's Legs Says She'd Rather Be Deported Than Go to Jail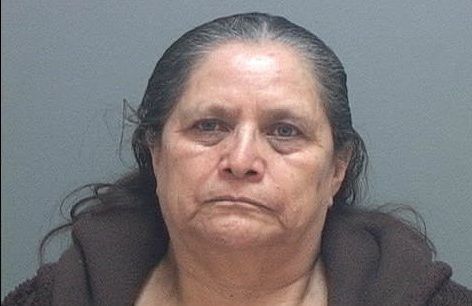 An unlicensed childcare worker, charged with felony child abuse after a baby boy in her supervision was admitted to hospital with two broken legs, has said she would rather be deported than go to prison.
Elvira Ortega, who runs an unlicensed daycare center with her daughter from her home in Salt Lake City, Utah, is accused of intentionally causing serious harm to the baby, police have said.
Related: Aryan brotherhood of Texas members arrested in meth sting
According to local Fox affiliate KSTU, the 66-year-old admitted to police she slammed the baby, who was less than one year old at the time, on the bathroom floor, breaking both of his legs below the knees.
She then told law enforcement officials, according to Salt Lake County court documents, that she would prefer to leave the country than face incarceration. She was quoted by police as saying she would "rather be deported than go to jail."
The Associated Press reported Ortega was arrested by police after the child's parents brought him to the hospital with injuries.
Salt Lake Police Det. Greg Wilking said in a statement that Ortega was caring for a number of different children at the time of the incident.
Despite her statements on deportation, law enforcement has declined to comment on the suspect's immigration status. It is not their policy to give the details of immigration status of suspects during ongoing court proceedings.
However, police have said, given her circumstances that Ortega may be a flight risk.