Child Chokes on Face Mask Found in McDonald's Chicken Nuggets, Mom Claims
Mother Laura Arber has claimed her daughter choked on what appeared to be remnants of a blue face mask contained inside a McDonald's chicken nugget.
The parent picked up her McDonald's food from a branch of the restaurant in Aldershot, U.K., accompanied by three of her four children on Tuesday. Her order included a 20 box of chicken nuggets for the kids. As the family was sitting down to eat, her six-year-old daughter began to choke.
The mom took quick action and put her fingers inside the child's mouth to remove the blockage. As her daughter vomited, Arber claims she discovered remnants of a blue cloth face mask.
"My little daughter just started choking and I put my fingers down her throat to loop it out, there was just blue with the sick," Arber told Hampshire Live.
The mom took a closer look at the nuggets that hadn't been eaten and claims to have discovered blue cloth in another one of the fried chicken pieces.
"I thought what on earth is this?! I didn't even think it could be the chicken nugget but looked over at the box and all you could see was this blue coming out of another chicken nugget in the box of 20," Arber said.
Arber recorded a video and posted it on a local social media forum. "The mask is cooked into it," she said in the video. "Like a part of the mixture and it's clearly a mask. You can see the seam and how solid it is in there."
Arber said that after complaining, a representative at the McDonald's restaurant told her that the nuggets were not made on site, and the mom claims no apology was offered.
"The worst thing was that they carried on serving them. Before I left I said: 'Are you going to keep serving them?' And they were carrying on serving them and that was the big thing for me," said Arber, who was worried that her daughter could have died from the incident.
"I just couldn't believe the way the management were handling it. What if I had walked out of the room and my daughter had choked? She could have died. It's a split second thing," said Arber.
When Arber's son was in hospital, the family was a beneficiary of the Ronald McDonald House initiative, which helps families with sick children to rest nearby, while their children are receiving treatment in hospital.
A McDonald's spokesperson told Newsweek: "Food safety is of the utmost importance to us and we place great emphasis on quality control, following rigorous standards to avoid any imperfections. As soon as we were made aware of the issue we opened a full investigation with the relevant supplier, and have taken action to ensure any product from this batch is removed from restaurants. We would like to offer a full apology to the customer in question and understand they are currently in conversation with our Customer Services team."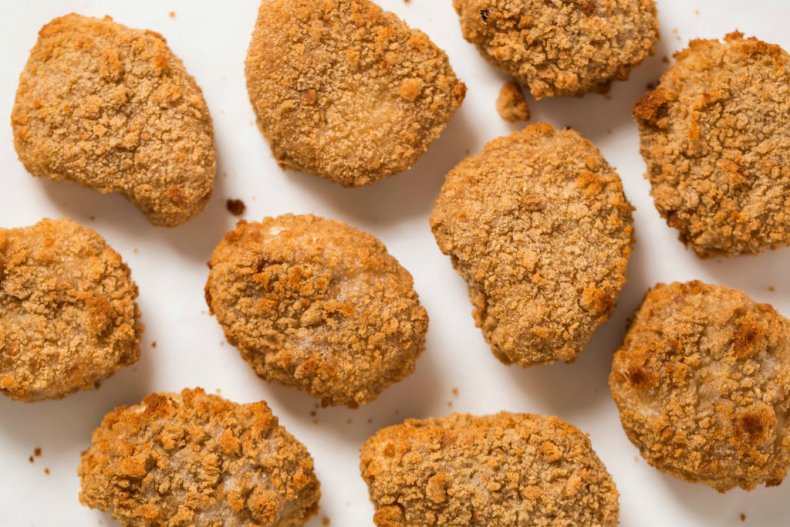 Newsweek contacted Laura Arber for further comment.
This story was updated to include a comment from McDonald's.