Where Is Euthanasia Legal? Three Terminally Ill Minors Chose to Die in Belgium, New Report Finds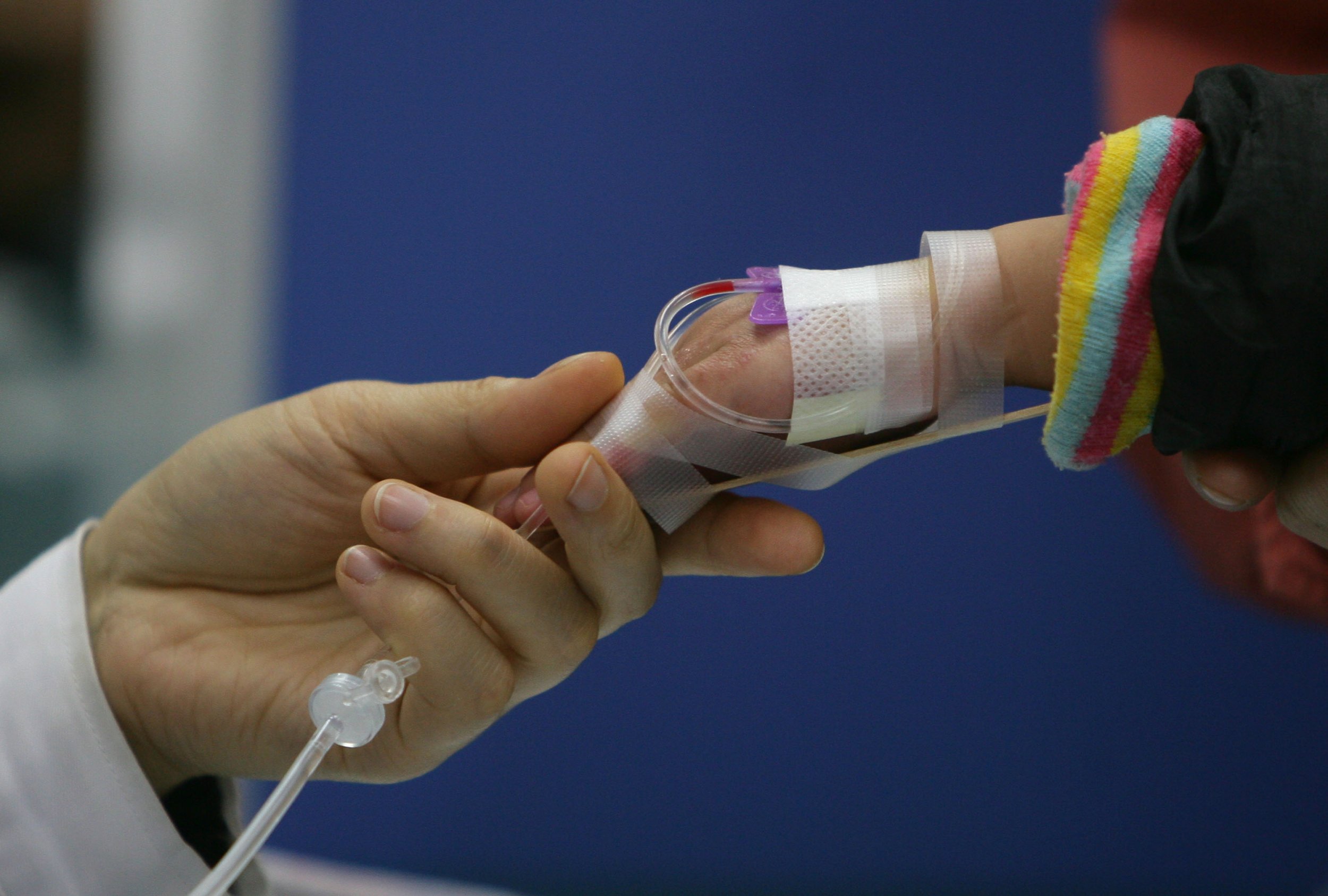 Three terminally ill children in Belgium were granted physician-assisted deaths between 2016 and 2017 after the country voted to legalize euthanasia for minors, according to a recent report from the country's euthanasia committee. The 2014 amendment removed the age requirement from the country's euthanasia law, passed in 2002, which allows terminally ill (and in rare cases, mentally ill) adults to end their suffering with a physician-administered lethal injection.
Belgium is one of a handful of countries, including Canada, the Netherlands, Luxembourg, India and Colombia, that have legalized human euthanasia under varying circumstances. The Netherlands, the first country to legalize human euthanasia in 2002, is the only other country to allow minors to request the procedure, though children must be older than 12. Four minors have died there between 2016 and 2017, according to the country's euthanasia review committee.
The first Belgian minor to die by euthanasia ended his life at 17, two years after the 2014 amendment was passed. The other two children who died between 2016 and 2017 were 9 and 11 years old, the only cases of legal euthanasia deaths among children under 12 in the world, columnist Charles Lane wrote in The Washington Post.
Lane said Belgium's "libertarian technocracy" overcame "powerful human intuition" that kept other countries from granting children the agency to decide to medically end their own lives, citing common moral standards that consider it "wrong to abandon hope for a person so early in life, no matter the illness."
Luc Proot, a member of Belgium's Federal Control and Evaluation Committee on Euthanasia, told Lane the commission approved euthanasia for the three minors on the basis of extreme physical and mental anguish. The one aged 9 had a brain tumor; the 11-year-old suffered from cystic fibrosis, a treatable but still extremely complicated disease with a low life expectancy. The 17-year-old had lived with Duchenne muscular dystrophy, a genetic mutation that gradually results in complete mobility loss with no known cure.
"I saw mental and physical suffering so overwhelming that I thought [the committee] did a good thing," Proot said.
Both Belgium and the Netherlands require that euthanasia committees review all requests, which must be made by patients in good mental health who suffer "unappeasable and unbearable [pain] caused by a serious and incurable condition." Those with mental disorders are also allowed to apply in both countries, though less than 2 percent of euthanasias are granted to those patients.
In the United States, seven states and Washington, D.C. allow assisted suicide, but patients must administer the prescribed life-ending drugs themselves. In Belgium, doctors are the ones legally tasked with ending their patients' lives, typically through a lethal IV cocktail of sedatives.
In a segment for PBS NewsHour, Belgian doctor Marc van Hoey outlined the process: He first administers a high-dose narcotic to put the patient to sleep through an IV and follows with a barbiturate, a sedative fatal in large doses. Euthanasia doctors are required to repeatedly ask their patients if they want to complete the act. "If you...do it good, the patient is dead in one or two minutes," he said.
Since its legalization in 2002, the number of human euthanasias in Belgium has increased incrementally each year, up to 2,309 in 2017, according to the committee. The vast majority of patients are 60 to 89, and almost 70 percent of people euthanized in the country reported cancerous tumors.
But public officials are concerned by the sharp increase in euthanasia in the Netherlands: According to a report from the country's Regional Euthanasia Committee Review, 6,585 people were euthanized in 2017, nearly 500 more than the previous year. More than 80 of those patients were reported to have psychiatric disorders.
The alarming growth prompted the Netherlands' public prosecution department in March to launch four criminal investigations into two doctors who euthanized patients before considering other options to resolve their pain or who might have performed the euthanasias for patients who lacked the mental capacity to decide themselves.