Child Finds, Fires Gun in Indiana Ikea Store
A child found a loaded handgun in an Indianapolis Ikea yesterday and shot it inside the store, according to police.
At around 2 p.m. on Monday at an Ikea branch in Fishers, Indiana, a child whose age and other details have not been released, fired a gun after finding it among sofa cushions, reported WTTV.
Sgt. Tom Weger of the Fishers Police Department, said a customer had sat down on the couch earlier and failed to realize that his weapon had fallen out of his pants. The customer, whose identity has not been released, then continued shopping.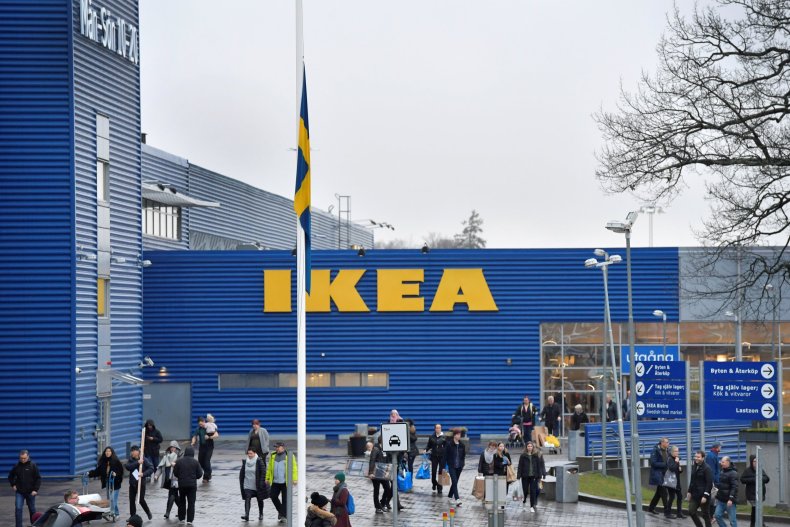 Weger warned of the dangers of losing a loaded firearm. "It's important to remember that if you are going to carry a firearm on your person, that you make sure you're under control of it at all times. It's just part of gun ownership, responsible gun ownership," he said.
Soon after, an unidentified number of children sat down on the couch and found the gun. One of the kids then shot it once, reported AP. No one was injured.
Following the incident, authorities interviewed several witnesses and will pass their statements on to the Hamilton County prosecutor's office. With the evidence, they will determine whether it's appropriate to file any criminal charges.
In a statement on Monday, Ikea said they were taking "the incident very seriously" and apologized to the family of the child who shot the gun.
"Safety and security of customers and co-workers is the top priority for Ikea. We have processes in place to ensure that the store is safe for customers and co-workers. For example, our store team has regular safety walks and audits which happen before, during and after opening hours," they wrote.
"In addition, Ikea has a 'no weapon' policy in our locations to prevent exactly these types of situations. As soon as we were made aware of the situation, our co-workers took the action they were trained to do to ensure the safety of customers. We are cooperating with police as they investigate this incident."
Weger revealed that no arrests were immediately made on the scene. The store continued to be open following the gunshot.