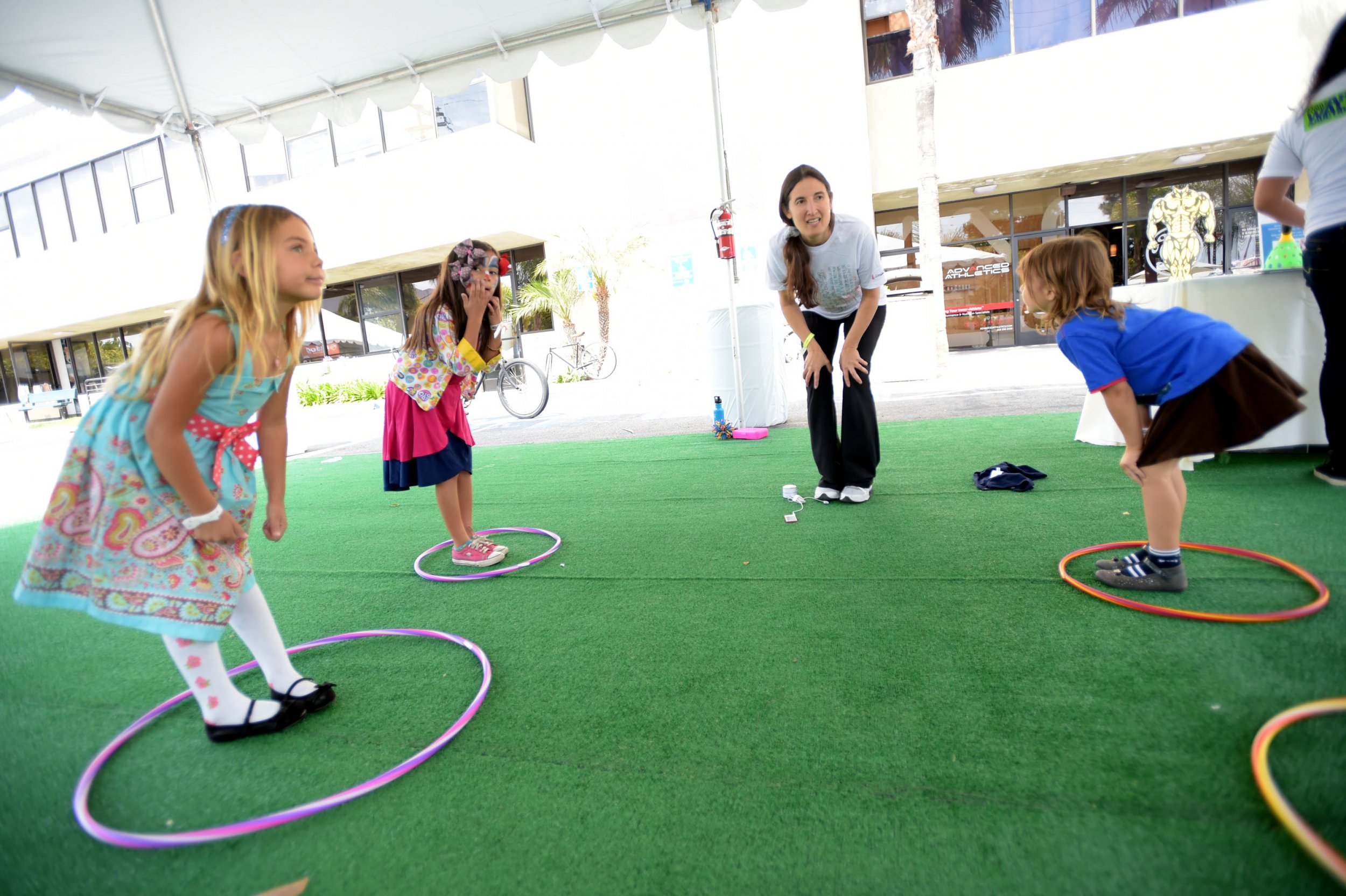 Of all the children in the United States, about 20 percent of them are affected by childhood obesity, and some fitness tracker brands have created their own kid-centric products to help combat the epidemic. But what's still to be determined is whether the devices help or hurt kids in the long run.
Fitbit and Garmin are two of the most popular brands to release a children's line. Fitbit even recently announced a new and updated version of its original children's Ace tracker, the Ace 2.
"Right now, unfortunately, I don't think we have enough research or data to be able to say one way or the other what the effect will be," Doctor Blaise Nemeth, a pediatrician and member of the Council on Sports, Medicine and Fitness for the American Academy of Pediatrics, told Newsweek.
Nemeth said a lot of the information out there about the relationship kids have with such trackers is anecdotal because so little research has actually been done. The CDC recommends that children get an hour of physical activity a day—a goal that trackers can help kids and their parents monitor and reach.
But how exactly that's done is important. While most trackers offer the capability to measure steps, active minutes, calories burned, sleep habits and more, none of that information is necessary for kids as young as 6 to have.
Nemeth says the key to getting kids to exercise is to make sure it's fun, and what's considered fun can vary from child to child. Some kids enjoy the competitive nature of organized sports, while others might not. In the latter case, incorporating activity into the day can be important.
"Kids are supposed to enjoy running around and playing and climbing on things and playing games. So if we can create an environment that kids want to do that, as a family or as neighborhoods or as communities, that's how they're likely to be physically active. Fitness monitors may be a part of that, and they may not need to be a part of that," Nemeth told Newsweek.
"We don't want parents saying, 'You haven't met your step goal, you haven't done 10,000 steps so go run around the house 10 times. That's going to obviously not make physical activity fun, and will be counterproductive in the end," continued Nemeth.
Having kids enjoy the activity is part of forming a healthy relationship with exercise and tracking it. Fitbit allows parents to control what their kids see on their tracker or in the app, and they can keep information that might be overwhelming or unnecessary for a child to themselves, Fitbit told Newsweek.
Upcoming updates to the product will make it so that once kids turn 13, they and their parents can adjust the app so that the child can access the full information in the app, like calories and female health tracking features, Fitbit said.
Before parents hand the tracker over to their kids, there are a few things they should consider. "First and foremost, I think it needs to be a discussion with the child themselves; it should be a shared decision," Nemeth said. Sometimes it can help to make the new exercise goal a family activity so that parents can lead by example, which can be especially important for forming a healthy relationship with exercise.
"To get anybody to change a behavior, they really need to be interested in doing it themselves, and I don't think that's any different for children," said Nemeth.
In step with this idea, Fitbit made it easy for parents to work with their children to control what information is available to them. "Parents can rest easy knowing the stats are limited and appropriate for kids; it won't show features like calorie intake, weight and body fat/BMI, and public social features. Parents can easily adjust what tiles appear in the kid view setting of the Fitbit app to ensure their kid sees the stats that best motivate them to reach their goals," said Fitbit.
Garmin also made it clear when it first released its Vivofit child activity tracker that the role parents play is key. "The Vívofit Jr. was designed with kids and parents in mind, from its durable and comfortable band to its engaging app that motivates kids to get moving, while keeping parents involved," said Andrew Silver, product manager fitness for Garmin, at the time.
The positive impacts of fitness trackers come from using them simply as one part of a healthy and active lifestyle. "Just like with adults, having knowledge of how much we're moving or not moving is really powerful. If anything, it's more of an awareness tool," Nemeth said.
Newsweek reached out to Garmin but did not receive a response by the time this piece was published. ​​
Uncommon Knowledge
Newsweek is committed to challenging conventional wisdom and finding connections in the search for common ground.
Newsweek is committed to challenging conventional wisdom and finding connections in the search for common ground.
About the writer
Nina was a breaking news reporter. She previously worked at Business Insider, The Boston Globe, and Boston.com.