Brides Explain the Backlash They Faced for Their Child-Free Wedding
While planning a wedding can be daunting, there are many questions that have to be addressed by the couple before the big day. It could be what the color scheme will be or what song to choose for the first dance but for some the hardest question of all is whether to invite children to the wedding.
It's estimated that the average cost of a wedding in the U.S. in 2021 was around $34,000, so couples want to have everything exactly as they wish if they're splashing out that kind of money. But it seems that plenty of people are less than accepting of other people's wedding decisions, as shown by the recent debate on social media centering around couples who choose to have an adult-only wedding.
A U.K. survey by YouGov discovered that 25 percent of people felt that all guests should be allowed to bring children to a wedding, while 21 percent felt only the children of close family should be in attendance. However, when it comes to not inviting any children at all, only 9 percent agreed with the idea, showing it still goes against wedding norms.
Jenny Marin got married in Rockford, Illinois in August 2022. Marin and her now husband, José Salcedo, spent over two years planning the perfect wedding, and the idea to not invite any children was something the couple considered early on.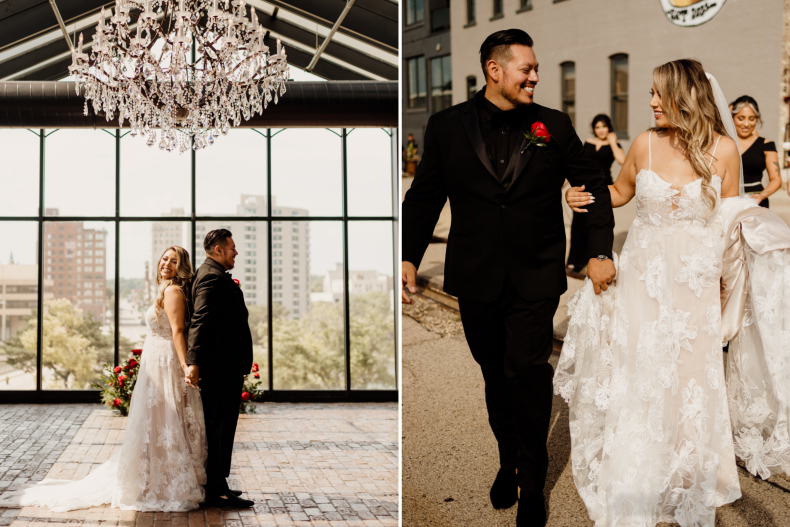 If children had been invited, Marin estimates that there would have been up to 20 kids in attendance, which was something she didn't want. She admitted that the decision not to have children at her nuptials wasn't an easy one to make and was something she contemplated for months.
Marin told Newsweek: "I knew this was something I wanted and contemplated for so long but wasn't sure how to go about it due to the fear of backlash.
"Making this decision wasn't easy because it tends to be frowned upon or considered rude if we decide not to invite everyone that has crossed paths with us. Within our Latino culture, we are known for large family gatherings and being welcoming to everyone."
For Marin there there were numerous reasons to not have children at her wedding, including budget and ensuring all guests had a fun time free of responsibilities.
"We initially wanted this to be a night for everyone to enjoy themselves and party without needing to worry about responsibilities.
"We know how our crowd parties, and we didn't want to worry about this—especially with so much alcohol involved! There was also a lot of glass décor, lit candles, multiple floors and it was not a safe environment for children. Little ones tend to run around and if they're unsupervised then accidents can happen."
When Marin made it clear that children weren't invited to the wedding, some family members were upset.
She continued: "I have family members that stopped speaking to me due to this decision. I considered them very important people in my life and would see them quite often as my family likes having family gatherings. I certainly did not expect them to give me backlash in the way they did, it was disappointing.
"My wedding was six months ago, and this is still a topic being discussed in the family. There are still people holding a grudge about it, as unfortunately some people took it very personally."
Despite the negative reaction from some, Marin was keen to speak out on the decision she made and offer advice to other couples who might be facing a similar dilemma.
"It's unfair for anyone to make a couple feel guilty or make them seem selfish for making an already difficult decision," she said.
"It can be difficult for everyone to understand that not all weddings are for children, and I wish this was something that guests didn't take so personally. A wedding is a full day's event and children tend to get bored and fussy after a while. Kids want to have fun, run around and play—a wedding is not always the right place for this."
Another bride who is facing similar criticism for choosing a child-free wedding is 33-year-old Kalanit Emanuelle from Austin, Texas, who hasn't even walked down the aisle yet. For Emanuelle, not inviting children was something she discussed with her partner, Dylan Hosek, before the couple even got engaged.
As someone who works in the wedding industry doing hair and makeup, Emanuelle has witnessed many a wedding disrupted by children being loud during the ceremony, running around and even breaking décor.
Ahead of her wedding in October, Emanuelle told Newsweek: "I work in the wedding industry and have witnessed children wreak havoc on ceremonies and receptions. From crying and screaming, to pulling out their devices during the ceremony at full volume. Then at the reception, running around and breaking things, smashing into the cake and décor, and even toppling lighting.
"Ultimately it comes down to the parents to discipline them, but since I wasn't seeing that happen I wasn't willing to tolerate poorly behaved and bored children at my wedding. It isn't my job to parent someone else's child, and we shouldn't have to have that concern on the one day everything is supposed to be about us."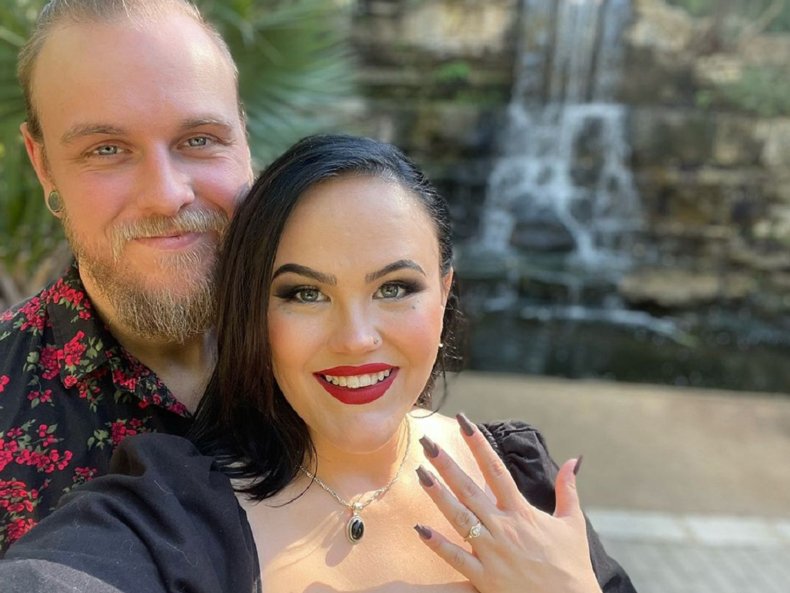 Emanuelle added that when she asked her fiancé for his opinion, he felt the same way.
"It was a relief to be in agreement because we absolutely expected to be met with backlash," she said.
There will be two children over the age of 13 at Emanuelle's wedding, however, her daughter and a cousin's teenager, but there will be no young children present.
When the makeup artist addressed the debate on TikTok, she was astounded by the amount of anger that was directed at her from complete strangers, who took "personal offence."
Speaking about the reaction, she said: "I was told I was a terrible mother, that my marriage wouldn't last, people hoped I would get cheated on, they hoped our guests showed up with children anyway.
"As far as the backlash from friends and family, it was much less severe. I had one friend who doesn't even have kids throw a fit because she had been considering having them, and the idea that she couldn't bring her hypothetical baby to our wedding infuriated her enough to end our friendship."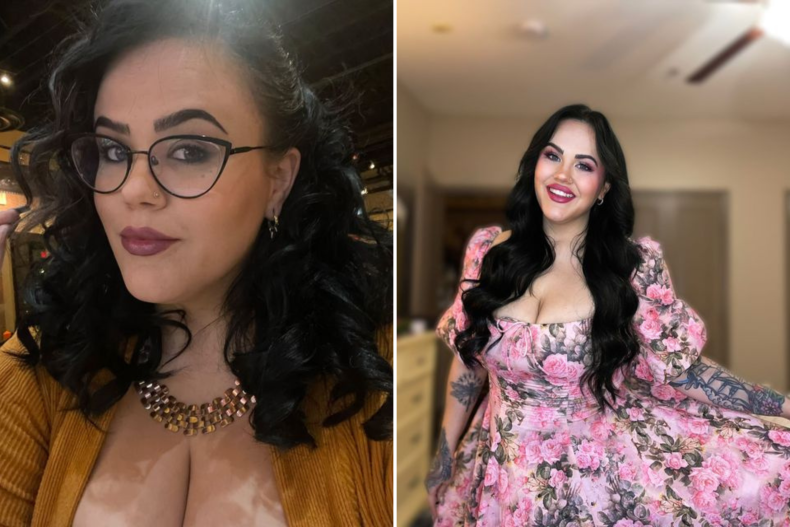 Even though, like Marin, she has been heavily criticized for her choice, Emanuelle isn't perturbed by it and said: "We are still happy with our decision. If anything, this has shown us who is willing to disrespect our boundaries. People get so incensed over a wedding that isn't theirs. Everyone is allowed to have or create their own traditions and memories, even at their wedding."
When it comes to telling guests that children aren't invited to the big day, negative reaction is likely to ensue. However, etiquette expert Lisa Mirza Grotts has spoken to Newsweek about how couples can soften the blow of telling people.
Grotts said: "It's your wedding, therefore it's your guest list, so the decision is ultimately up to you. Make the invitation clear, avoid saying no kids welcome. Simply make the form of address to the people who are invited only. Make sure when you address the invitations you are crystal clear so there is no confusion."
Grotts also suggested using a wedding website to make clear that it's adult only, phrasing it such as "unfortunately we cannot accommodate children" so people get the message.
"Don't feel guilty. Guests often forget that weddings are expensive. The cost for each person attending is generally high, so bringing unexpected guests is impolite," Grotts added.