Mystery Hepatitis Disease Has Now Killed 11 Children in U.S.
Child hepatitis cases in the United States have caused 11 deaths and dozens of hospitalizations as part of an outbreak with no known cause, new data shows.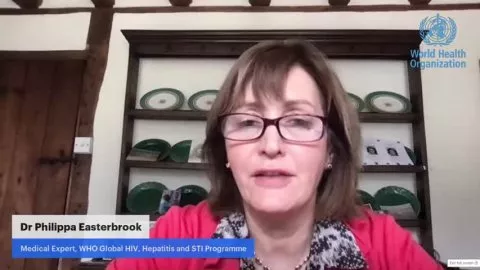 Analysis published last week by the Centers for Disease Control and Prevention (CDC) shows that there were a total of 296 cases of hepatitis with an unknown cause among U.S. children aged under 10 between October 1, 2021 and June 15 this year.
The report showed most cases were in children who had never attended a childcare facility or school. "Fewer than one half (42.5 percent) of children attended a child care facility or school in the month before becoming ill, and 56.1 percent had never attended a child care facility or school," it said.
In addition, a third of the patients were the only child in the household aged under 10.
No common exposures such as travel, food, or toxic substances were identified between the cases, and current or past infections with COVID was reported in only 10 to 26 percent of patient samples. The COVID vaccine also did not appear to be linked to the cases since most of the children had not received it.
However, adenoviruses—a group of viruses which cause a variety of diseases including respiratory illness and eye infections—were detected in 45 percent of 224 cases.
Hepatitis refers to inflammation of the liver, a vital organ that is responsible for filtering the blood and fighting infection, among other crucial functions. When the liver becomes inflamed, these functions can be affected.
The disease is often caused by a virus, though other causes include heavy alcohol use, toxins, certain medicines, and certain medical conditions. The virus can be spread in many ways including contaminated food and contact with bodily fluids.
Concern over hepatitis cases in children globally was sparked in April this year when the U.K. notified the World Health Organization (WHO) of 10 cases in Scotland.
Since then, retrospective analysis of cases from October 2021 onwards has resulted in 920 probable cases from 33 countries worldwide, of which 45 children have required liver transplants and 18 have died.
The majority of deaths have occurred in the Americas, while the majority of cases have occurred in Europe, new WHO data shows. Work is ongoing to determine whether the cases are above expected normal levels.
In April, the CDC issued a health advisory asking U.S. clinicians to report all cases of hepatitis with unknown cause in children under 10 to public health authorities.
Hepatitis is not particularly rare: an estimated 2.4 million people live with one type known as hepatitis C alone, and there can be tens of thousands of new infections per year.
However, it can be serious. CDC data shows that as of June 15 almost 90 percent of the 296 U.S. children with the condition were hospitalized.
Symptoms included vomiting in 61.8 percent of cases, fatigue in 55.3 percent of cases, and jaundice—a yellowing of the skin and eyes—in 57.7 percent of cases.
"Further clinical data are needed to understand the cause of hepatitis in these patients and to assess the potential association with adenovirus," the CDC said, adding that adenovirus is not a known cause of hepatitis in otherwise healthy children.
"However, the recent identification of adenovirus in specimens from several [cases] raises the question of whether a new pattern of disease is emerging in this population, or if adenovirus might be an underrecognized cause or cofactor in previously indeterminate cases of pediatric hepatitis," last week's report states.
"Hepatitis of unknown etiology remains rare among young children. Nonetheless, parents and caregivers should contact their child's health care provider if their child shows any signs or symptoms of hepatitis."
The CDC also noted that despite the global cases, current U.S. data "do not suggest an increase in pediatric hepatitis of unknown etiology or percent positivity for adenovirus types 40/41 over baseline levels."
Dr Rima Fawaz, a Yale Medicine pediatrician, said in a statement last month: "When a person's skin or eyes turn yellow, medical attention should be sought out, as this is indicative of a liver problem. In addition, any child with persistent vomiting, diarrhea, and concerns for inadequate hydration should also seek medical evaluation."
Guidance to parents can be found on the CDC's website here.
Update, 6/27/22, 7:06 a.m. ET: This article has been updated to provide more details from the CDC as well as a new image and video.
{{#isDisplay}} {{/isDisplay}}