One of the first things MSNBC's Jacob Soboroff noticed when he stepped inside the child immigrant detention center in Brownsville, Texas, was a large mural of President Donald Trump. It read: "Sometimes losing a battle you find a new way to win the war."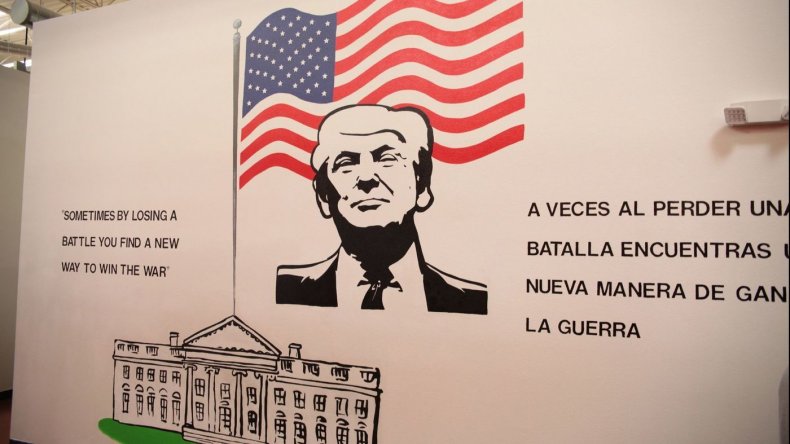 Soboroff was part of a small group of journalists allowed inside the Casa Padre shelter that houses nearly 1,500 boys from 10- to 17-years-old who, for the most part, cross over the U.S.-Mexico illegally to seek asylum. The childcare facilities are run by the non-profit organization Southwest Key Programs and is contracted with the Office of Refugee Resettlement, an umbrella agency of the U.S. Department of Health and Human Services.
Newsweek reported on Tuesday that the childcare facility Soboroff toured was one of 16 Southwest shelters across the state where Texas inspectors found nearly 150 health violations in the past year. At that specific Casa Padre shelter, a child who tested positive for a sexually transmitted disease was not given medial treatment for two weeks. On June 3, Democratic U.S. Senator Jeff Merkley of Oregon was denied access to the same shelter just before staff called police on him.
Related: Texas immigrant children shelters had 150 health violations in past year
Soboroff related the inside of the detention center, which was once a Wal-Mart with no windows on the inside, to federal prisons and county jails. He said although the kids are not in cells, they are still incarcerated. A shelter employee asked him and other reporters to smile at hundreds of migrant kids in line for food because "they feel like animals in a cage being looked at."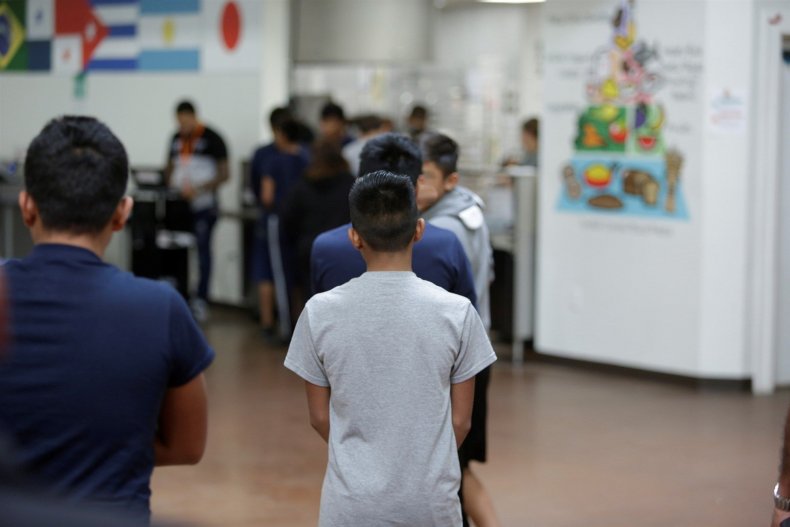 Soboroff reported that kids at the facility get only two hours a day outside – one hour of structured time and one hour of free time. They are given pre-planned meals three times a day, with hundreds of children being called to eat on rotating shifts. The lights go out at 9 p.m. every night.
In regard to the health violations at Southwest Key facilities across the state, director of communications Cindy Casares told Newsweek on Wednesday that it's important to note all of the most serious violations were self-reported to the state and that of the 73,292 standards the organization has been evaluated for in the past three years, it has only received 238 violations.
"After any reported medical error, Southwest Key investigates the situation as well as the relevant staff member(s) to determine appropriate next steps," Casares told Newsweek. "Staff are subject to discipline, up to and including employment termination, as a result of these such instances."
The facility Soboroff and other reporters were given access to only housed children over 10 years old who crossed the border illegally, so it's still unclear where children under the age of 10 are taken.