Child Killer Stabbed Repeatedly in Prison Ambush
A child killer who abducted and murdered an 8-year-old girl almost died after being stabbed and beaten by fellow inmates, it has been revealed.
Roy Whiting is currently serving a 40-year prison sentence for the brutal killing of schoolgirl Sarah Payne, who he snatched on July 1, 2000, while she was playing in a field with her brother near her grandparents' home in Hersham, England.
The child's body was found 16 days later and Whiting, a convicted pedophile, was subsequently arrested and charged with her murder.
It has now emerged that Whiting was attacked by two fellow prisoners who stabbed him with screws and a plank of wood with a screw in it while screaming: "You f***ing nonce." "Nonce" is an English slang word, meaning "child sex offender."
The details were revealed after the men, who are already serving life for murder, were jailed on Wednesday for a further seven-and-a-half years each for the attack on Whiting at Wakefield prison in West Yorkshire on November 8, 2018.
In a statement to police, Whiting explained how Richard Prendergast and Kevin Hyden suddenly rushed into his cell and started to "stab and punch me to my head and body."
The duo attacked him with screws, one of which was attached to two pieces of wood, local media reported.
Whiting said in the statement: "I looked down at the floor and I was laid in a pool of my own blood. It was everywhere."
He told police one of the men was shouting: "Stab him, stab him, get him in the neck."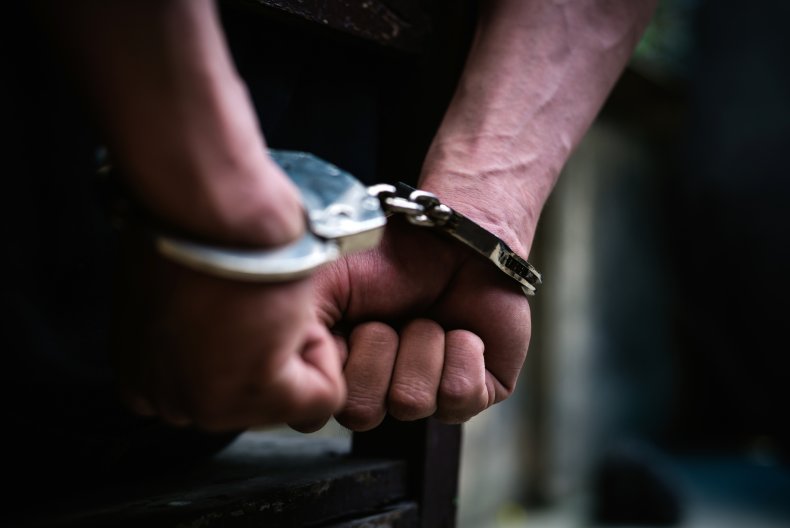 Whiting said he fell to the floor and tried to defend himself by kicking out with his legs.
In a desperate bid to escape, the 61-year-old crawled under his bed. However, the beating continued until prison officers managed to break down the cell door and haul the two men away from Whiting, the court was told.
A prison nurse scrambled to the scene and said she had to insert a plastic tube into his airway to save Whiting's life.
In a statement, she said: "I do believe that my actions on this day did save Roy Whiting's life, due to the severity of the injuries he had received and the quick response having qualified medics on the scene."
Whiting was rushed to a nearby hospital, where his wounds were glued shut.
Prendergast and Hyden, who are both aged 40, appeared via video link at Leeds Crown Court having both admitted a Section 18 wounding with intent.
The court was told Hyden later boasted about the attack, arguing Whiting deserved it because of his crimes and saying he would do it again if he could and other prisoners would shake his hand as he had done "what everyone wanted to do."
Jailing the pair, Judge Tom Bayliss QC said Whiting's notoriety appeared to have motivated the attack as the men had never spoken to him before.