Florida Is Trying to Close 'Dangerous' Legal Loopholes That Allow Children to Get Married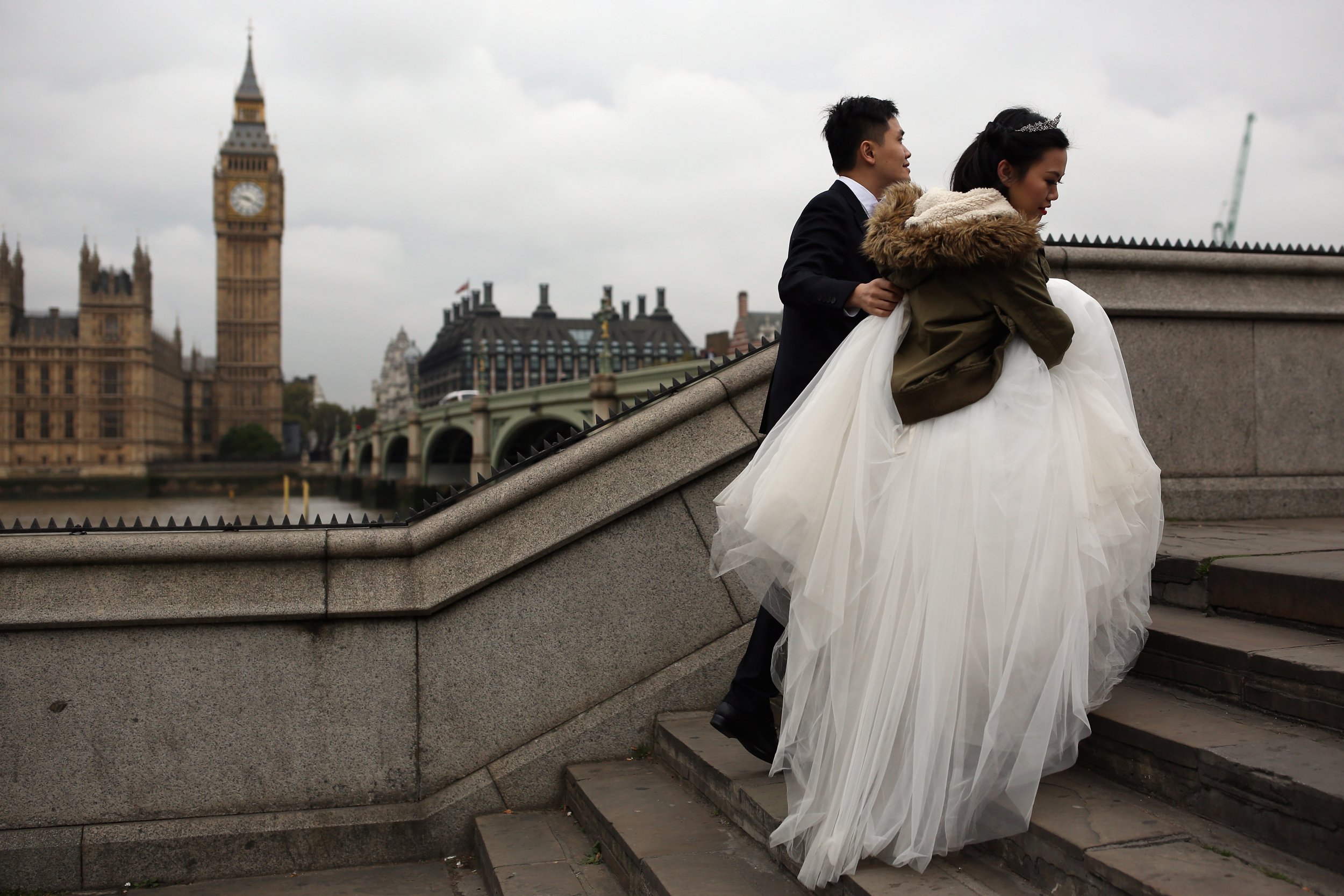 The Sunshine State is trying to raise its standards by raising the age for when residents can get married.
A bill that would force everyone seeking a marriage license to wait until they're at least 18 years old made progress this week in the state Legislature. Senate Bill 140 was approved unanimously by the Senate Judiciary Committee on Tuesday, about a week after sister legislation was introduced in the House, according to the blog Florida Politics. The progress delighted activists who argue current policies work to trap kids in unsafe relationships and even enable rapists.
Florida law already dictates that residents who want to wed have to be 18, but it includes two major loopholes: The courts will issue marriage licenses to 16- and 17-year-olds with their parents' consent, or people of any age may marry if they're pregnant and get a judge's OK.
"It's very simple what this legislation would do," Fraidy Reiss, the founder of nonprofit Unchained at Last, which opposes forced marriage, said at a Wednesday news conference. "It would eliminate these two really dangerous exceptions...and it would reserve marriage, which is a serious legal contract, for those who have reached the age of maturity."
More than 3,000 children have gotten married in Florida over the past seven years, according to the Associated Press. And it's not just a problem there. Nationally, more than 200,000 child marriages took place between 2000 and 2015—most between young girls and adult men.
One such case helped inspire Florida's push to set an age floor for marriages: that of Sherry Johnson, who was 11 when she married a 20-year-old man from her church. Johnson told The New York Times a judge signed off on the marriage after learning he'd raped and impregnated her. Their relationship eventually fell apart, and Johnson set out to stop other girls from ending up in the same situation.
"You can't get a job, you can't get a car, you can't get a license, you can't sign a lease, so why allow someone to marry when they're still so young?" she told the Times.
There are signs the times may be changing: New York ended child marriage earlier this year with a law that made the consent age 18, and Virginia passed similar legislation in 2016.
International advocates are fighting for child brides' rights overseas, as well. On Tuesday, the U.N. Children's Fund released a report demanding action because, at current pace, it could take more than a century to end youth marriages in African countries such as Niger, Chad and Mali.