Child Molester's Wife Sues Mormon Church for Violating Confidentiality Rules by Reporting His Crimes
After Timothy Samuel Johnson of Oregon confessed to sexually abusing his daughter over the span of four years to his church panel, the church reported him to authorities who investigated, convicted and jailed him. Now his wife is suing the Church of Jesus Christ of Latter-Day Saints, alleging that they violated his right to confidentiality.
The Salt Lake Tribune reported that Kristine Johnson filed suit in Marion County Circuit Court on January 3.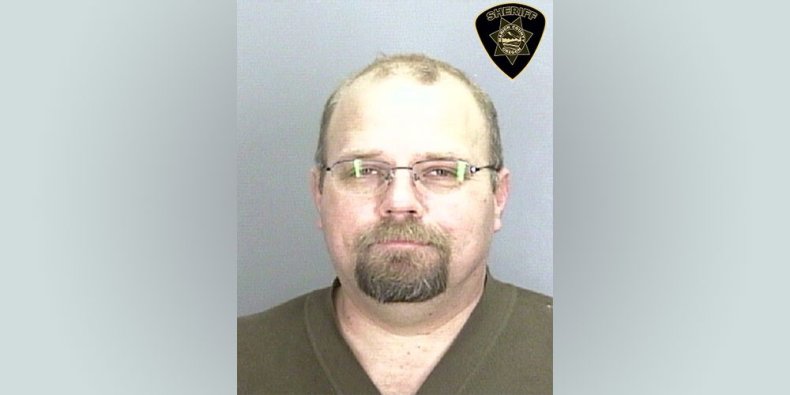 In 2017, Kristine discovered that her husband had been involved in inappropriate sexual content with their daughter throughout her tween and teen years. Following church doctrine, he confessed before the clergy and the church court at their ward in Stayton, a small town outside of Salem, according to the Salt Lake Tribune.
One of the clergy members who heard his confession reported the act to police. Johnson was then arrested for first-degree sodomy, sexual abuse and unlawful sexual penetration, the newspaper reported.
He pled guilty to four counts of second-degree sexual abuse and was sentenced to 15 years in prison. He is incarcerated in the Eastern Oregon Correctional Institution in Pendleton.
In the suit, which includes four of the couple's five children as co-plaintiffs (the child that Timothy Johnson molested is excluded), Johnson claimed that the violation of "priest-penitent privilege" resulted in the family being deprived of her husband's "companionship, love and income." She is asking for $9.5 million in compensation for emotional distress and lost income, as well as $40,000 in reimbursement for the lawyer they hired to defend him in his initial trial.
Johnson also claimed in the suit that the church said they would "spiritually counsel" Johnson and his family to assist him in repenting for his sins. No mention was made of reporting him to the police, she claimed.
Oregon Live reported that lawyer Bill Brandt, who is representing Kristine Johnson and the children in the suit, claimed that the church should have been clear with Johnson that they were legally required to inform authorities of his crime. He said they should say "Look, before you come in here and say this, we need to tell you ...we're going to report you."
Oregon is one of several states that have "mandatory reporter" laws, in which private or public officials in certain positions are legally required to pass along suspicions of child abuse to the police.
Those positions include school employees, physicians, nurses and members of the clergy. However, an exception in the law does provide some wiggle room if the communication is made in a "privileged" setting.
That said, the man who made the report of the abuse, named in the suit as Brian Saari, is a pharmacist. Pharmacists are considered mandatory reporters under the law, no matter what his position in the church.
Church spokesperson Eric Hawkins released a statement defending Saari's decision, stating "The Church has a 24-hour abuse helpline to help leaders understand and meet both their professional and ecclesiastical obligations to report abuse. We are grateful for the efforts of law enforcement and prosecutors to investigate and pursue justice for those who were abused."