Child "With Nothing" Gave Away Breakfast Lucky Charms Marshmallows as Christmas Present for Teacher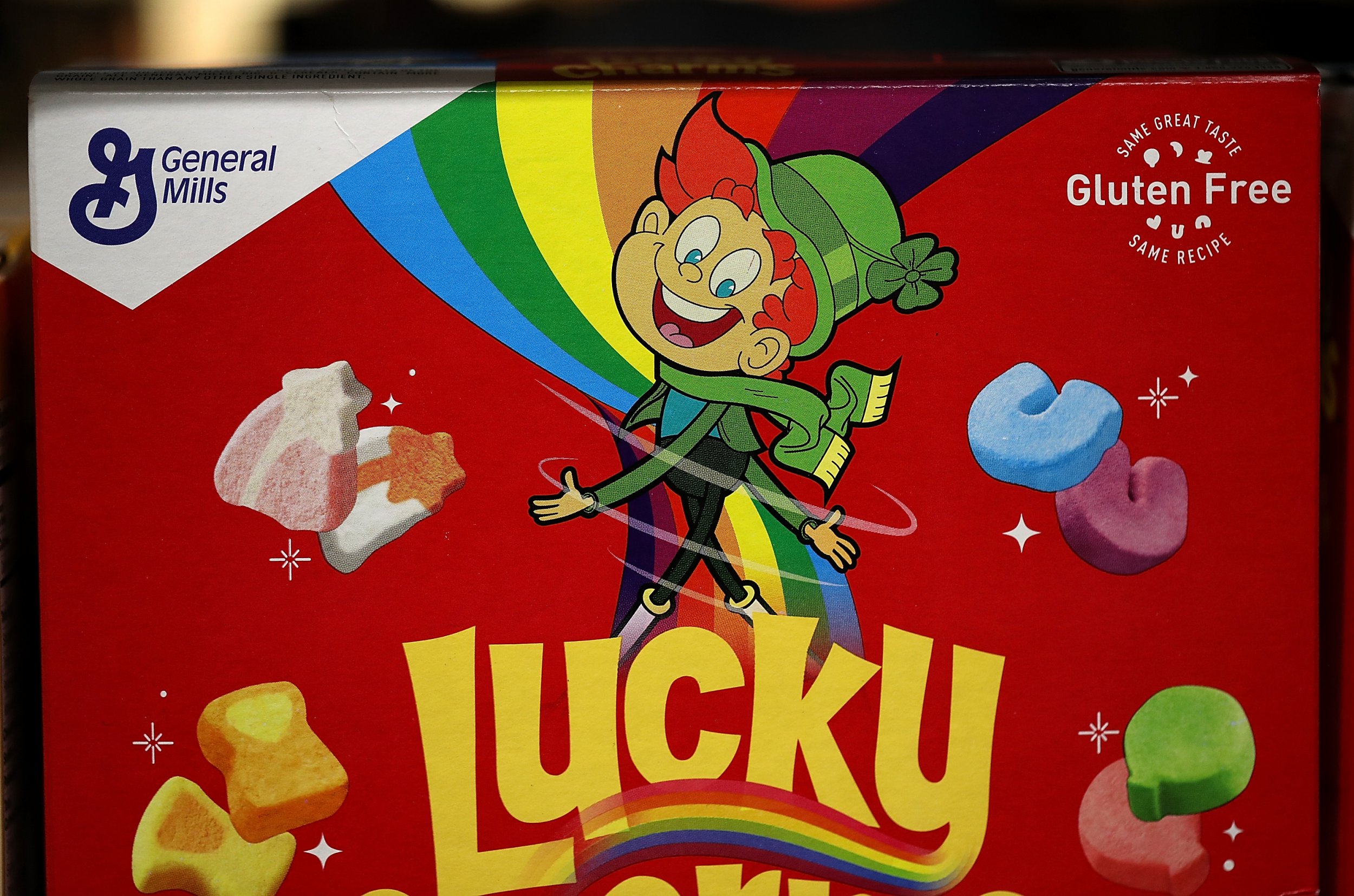 A teacher has spoken of her gratitude after a child with "nothing to give" fashioned her a Christmas gift out of some Lucky Charm marshmallows.
Rachel Uretsky-Pratt shared an image of Lucky Charms marshmallows in a knotted plastic packet on Facebook on Wednesday. The 24-year-old from Kennewick, Washington, explained one of her students had gifted it to her on the last day before her school was out for winter break.
Read more: 5 ways to make Christmas 2018 more sustainable and environmentally friendly | Opinion
"With it being the day before break and Christmas right around the corner, most teachers bring their kiddos something such as books or little treats and occasionally in return receive something from their students," wrote Uretsky-Pratt.
Other children gave her gifts like chocolates, handwritten notes, and jewelry. "But these Lucky Charm marshmallows stood out to me the most," she said.
All of the pupils at Uretsky-Pratt's school are signed up to the free or lower cost school meals program for underprivileged children. The service also grants them free breakfasts every day they attend school.
"This kiddo wanted to get me something so badly, but had nothing to give," said the teacher.
When she received the gift, Uretsky-Pratt learned the girl had opened her breakfast cereal that morning, and picked out every marshmallow in the pack especially for her teacher.
The child had taken the packaging which contained her cutlery, and created a bag for the marshmallows.
She wrote on Facebook that she shared the post "to help put your life into perspective."
"Be grateful for what you have, and what others give you. It all truly comes from the deepest parts of their hearts," she wrote, wishing readers a happy holiday.
Uretsky-Pratt told USA Today the girl had sacrificed the "the best part of [her] breakfast" to give her a present.
"No one likes Lucky Charms without the marshmallows," Uretsky-Pratt joked to the newspaper.
The heartwarming post quickly went viral, and received over 282,000 likes on Facebook. Over 17,000 users commented on it, and it garnered around 95,000 shares.
Commenters were touched by the child's selfless act, with many revealing the post had made them cry.
"Oh my heart!" wrote one Facebook user. "From one teacher to another, I hope you have a wonderful break! I know our holidays are bittersweet thinking about all our babies that are without over the Christmas season!"
A different user who also appeared to be a teacher said: "I remember when a child gave me a broken charm off a necklace. Brought tears of joy to my eyes."
Another user commented: "Such a special from a child - hope more adults in the world would love like that child instead of so much hatred in the world."
"That's what Christmas is all about," said another.