Child Rapists in Florida Could Face Death Penalty Under Proposed Bills
Two Republican lawmakers in Florida proposed bills Wednesday that could send child rapists in the state to death row.
The bills echo Governor Ron DeSantis' comments in January when he stated he would explore ways for such child predators to face capital punishment.
Florida Senator Jonathan Martin of Fort Myers and Representative Jessica Baker of Jacksonville filed SB 1342 and HB 1297, respectively, on Wednesday, just ahead of the state's legislative session that begins on Tuesday.
The bills contain some identical verbiage on the sexual assault of children.
"Such crimes destroy the innocence of a young child and violate all standards of decency held by civilized society," each bill stated, according to CBS Miami.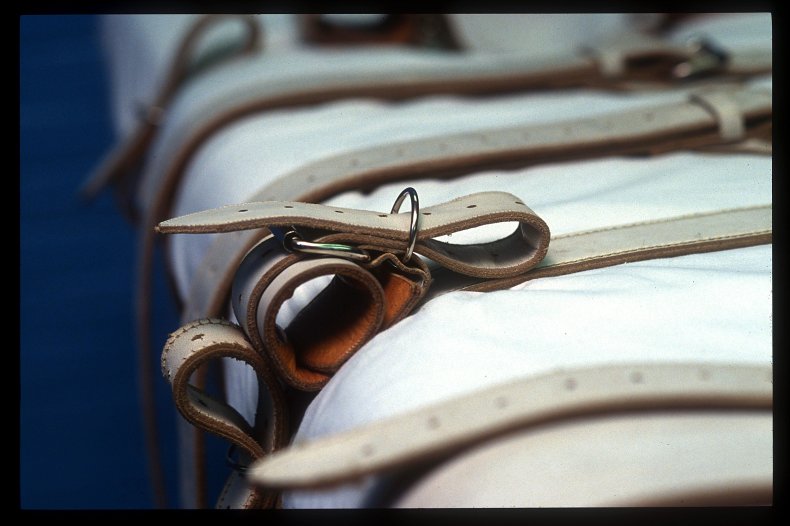 The bills also recommend that only eight of 12 jurors would be needed to decide on the death penalty in sexual assault and battery cases. If there are less than eight in favor, a life sentence without possibility of parole is still an option, the bills state.
Florida's Senate Criminal Justice Committee will consider Martin's version on Monday.
DeSantis spoke at the Miami Police Benevolent Association meeting in January when he publicly said child predators should face the ultimate punishment.
"They (sexual predators) will do whatever they can to satiate themselves at the expense of very, very vulnerable people," DeSantis said. "I believe the only appropriate punishment that would be commensurate to that would be capital.
"We understand that it will be challenged, but I think it's right for us to challenge ... a decision that wasn't well thought out, was very narrowly decided."
Newsweek reached out to the offices of Martin and Baker for comment. Baker responded, saying that as a parent, she "would do anything to keep my young children safe."
"As a mother and prosecutor, I am proud to answer Governor DeSantis's call to strengthen protections for Florida's children," Baker told Newsweek. "In Florida, we will seek to deter and punish those who perpetrate these most heinous acts."
The YWCA states on its website that more than 70 percent of all reported sexual assaults occur to children ages 17 and under, adding that 25 percent of girls and one of every six boys "will be sexually abused before they turn 18 years old."
The organization's site also says that "12.3 percent of women were age 10 or younger at the time of their first rape/victimization, and 30 percent of women were between the ages of 11 and 17."
Newsweek has also reached out to the office of DeSantis for comment.