Child Refugees 'forced to Sell Their Bodies' to Enter Europe, Researchers Warn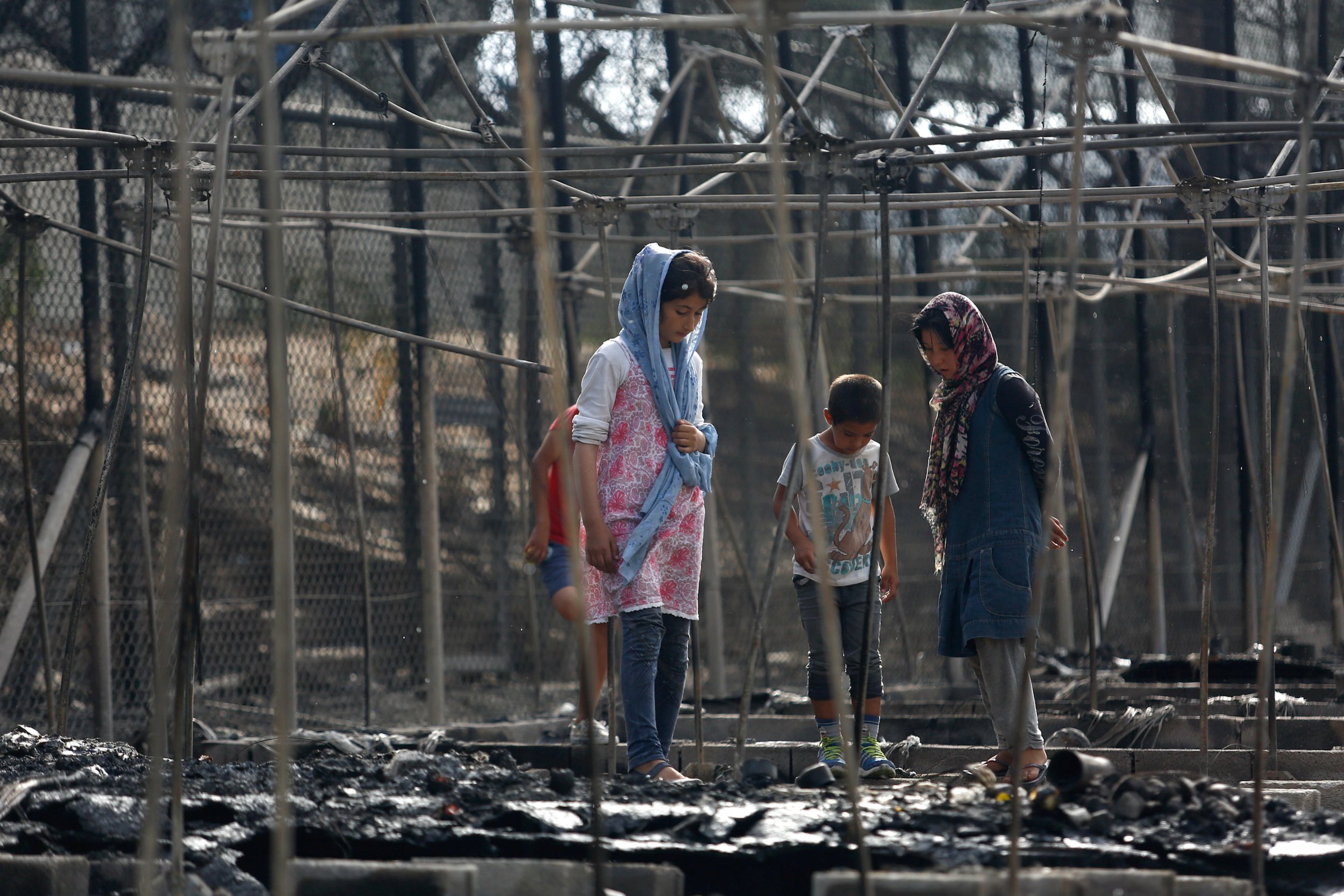 Smugglers are forcing unaccompanied child refugees to sell their bodies in exchange for money to aid their traveling through Europe, a new report from Harvard University has claimed.
There is a "growing epidemic of sexual exploitation and abuse of migrant children in Greece," say the report's co-authors, Dr Vasileia Digidiki and Professor Jacqueline Bhabha, at Harvard University's center for health and human rights.
Informants in Greek migrant camps told Digidiki and Bhabha that men prey on unsuspecting child refugees, sexually abusing those without proper adult supervision. The actual number of children who have been abused is unknown as many do not report it, fearing reprisal.
A psychologist in one of the camps told the researchers: "[Many children] do not want to report [the incident], because they are afraid that the offender will take revenge on them. They also do not believe that the police can help them."
Unable to afford exorbitant fees charged by smugglers to help them reach European nations where they can seek asylum, children who have fled conflict in Syria, Afghanistan and Pakistan are selling sex to fund their journeys.
The report includes an interview with a child refugee who told a journalist: "I never thought I'd have to do something like this. When the money ran out I had to learn to do this. He said "it was the first time I did this, I had no experience."
The average price of a sexual transaction between a child and a smuggler is 15 euros, the researchers say, adding that the majority of those forced into prostitution are Syrian, Iraqi and Afghan boys.
Offenders, primarily men aged 35 or older, target the children who are found in Athens' Victoria Square and Pedion tou Areos, a park next to departure areas for buses traveling towards Greece's northern border.
"There is a reason why these two places have been chosen. They have been key centers for the drug and sex trade for years now. The only difference is the age of people involved. Before you wouldn't see children. Now you do," one informant said.
Digidiki told The Guardian that the international community cannot ignore the situation of child refugees in Europe: "We can no longer sit idle while migrant children are abused and forced to sell their bodies in broad daylight and plain sight in the heart of Athens simply to survive."
"It is our responsibility as human beings to face this emergency head on and take immediate action at every level to put an end to this most heinous violation of dignity and human rights," she said.