Child Sets Fire That Kills 10-Year-Old Sister on Easter Sunday: Police
A Georgia family is dealing with an Easter tragedy as a 10-year-old girl was killed in an early morning fire and her sibling is investigated for homicide in the incident.
The fire was reported at 4:57 a.m. Sunday at a residence in the unincorporated area of Loganville, according to a news release issued by the Gwinnett County Police Department.
Once Gwinnett County Fire crews got the blaze under control, officials discovered the girl's body inside the residence.
Arson investigators classified the fire as intentional and summoned detectives to the scene.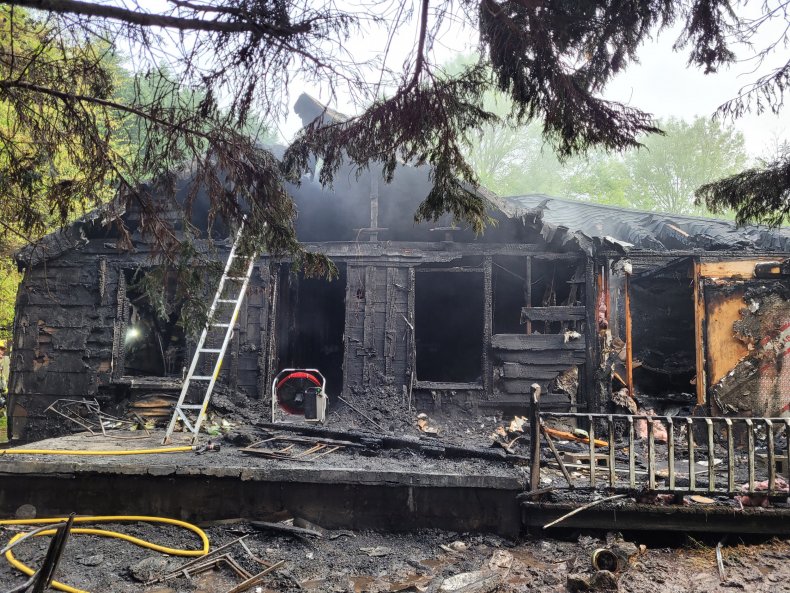 "At this time, it has been determined the fire was set intentionally by a sibling of the deceased victim," according to police. "This is still an active investigation and is being treated as a homicide."
Fire officials said the person who reported the blaze to 911 "advised there was a fire in front of the house, and she was trying to get the kids," according to a Gwinnett Fire and Emergency Services news release.
The caller said she had two children with her outside and reported two more were still inside.
When firefighters arrived at the home, described as "a single-story residence on a slab," they found "heavy fire involvement throughout the front of the structure."
As they knocked down the blaze, crews began looking for the children still reported to be inside, focusing on their search from the outside of the home in areas with exterior window access.
Once the fire was under control, the girl was "located deceased in a room used as a bedroom without window access."
"Multiple aggressive search attempts were executed to locate the missing children," fire officials said.
For the next few hours, officials continued to "sift through debris" to find the other child who was reported to be inside, a 15-year-old male. However, that boy was located around 9 a.m. "away from the scene and appeared to be okay."
Firefighters said the home "sustained extensive damage," especially in the front of the structure and an attic area.
Two cats also perished in the blaze.
Officials said two adults, five children and two dogs lived in the structure, and that one adult and four children were home when the blaze started.
Police did not provide any details on the sibling accused in the homicide.
A family member told firefighters the home was equipped with smoke alarms, which did not activate during the blaze.
Officials reminded the public to install working alarms on every level and each bedroom of a home, as well as to develop a plan for escaping a fire.
Chaplains with Gwinnett County Police, as well as the American Red Cross, are assisting the family.