Child Sex Abuse by U.N. Forces. Where's the Outrage?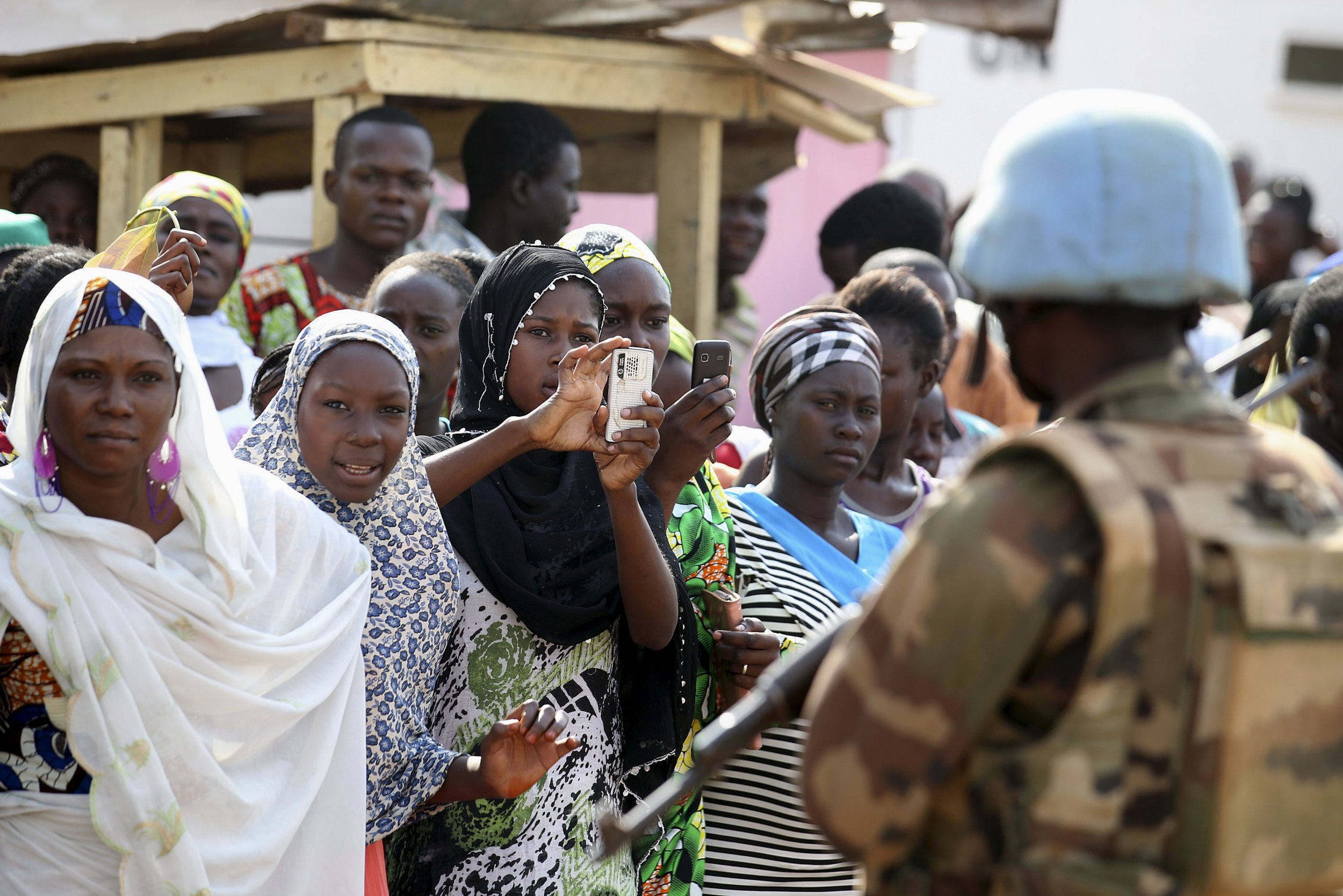 This article first appeared on the American Enterprise Institute site.
The Pentagon's inspector general has launched a full-scale investigation into whether U.S. forces in Afghanistan responded properly to allegations that U.S. soldiers turned a blind eye to the sexual abuse of children by Afghan police and security forces with whom they worked. According to Stars and Stripes:
Among the questions that the investigation seeks to answer, [Deputy Inspector General Kenneth] Moorefield wrote, are whether troops were instructed—either officially or through unofficial channels—to ignore sexual abuse, how many cases of child sexual abuse had been reported to the U.S. military and whether those reports had been forwarded to the Afghan government and whether American troops have been trained properly to deal with the issue.

The investigation also seeks to determine what legal authorities American troops have on bases in Afghanistan to intervene or to use force if they witness or are informed of sexual abuse of a child, Moorefield wrote.
It's all well and good to focus on the military turning a blind eye to such abuse. But if addressing the problem of Afghan partners, recipients of billions in U.S. taxpayer dollars, engaging in sexual abuse has become a priority for the U.S. government, then why is the problem of U.N. personnel, also the recipients of billions of dollars in taxpayer funding, sexually abusing their charges not a problem worthy of State Department investigation?
Here are but a few of the recent examples of U.N. personnel abusing their position:
Just in the last few weeks, more children have come forward to allege sexual abuse by U.N. peacekeepers in the Central African Republic.
In Haiti, U.N. personnel traded goods for sexual favors, exploiting several hundred women and girls.
In the Ivory Coast, 10 U.N. peacekeepers reportedly gang-raped a 13-year-old girl.
In Liberia, U.N. peacekeepers gave goods and presents in exchange for sex.
In Bosnia, some U.N. personnel not only patronized brothels featuring kidnapped women and victims of war but also allegedly helped procure women for brothels.
This is just the tip of the iceberg. U.N. peacekeepers and observers also operate in predominantly Muslim countries where social norms prevent victims of sexual exploitation from coming forward.
Again, the Pentagon should have a clear policy on how to address sexual abuse by its local partners. The same should hold true for the State Department. It's time for the State Department to investigate whether any U.N. peacekeeper or employee engaged in a mission funded in part, if not underwritten, with U.S. money has engaged in such a disgusting practice.
If they have, and until Ban Ki-moon recognizes that his job as U.N. secretary-general requires him to administer effectively the United Nations—rather than simply give speeches and travel the world—there should be no more funding. No one in Congress or the State Department should consider the taxpayer dollars they allocate and distribute to be an entitlement.
Michael Rubin is a resident scholar at the American Enterprise Institute and a former Pentagon official.