A child was fatally shot Thursday night while he was eating dinner with his family in a parked car in an incident that police believe was intended for someone else.
Police said that 12-year-old Kade Lewin was shot in the head while sitting in a car that was parked in East Flatbush, New York, officials from the New York Police Department (NYPD) said during a press conference.
The boy was pronounced dead at the scene and no arrests have been made. Police also didn't release any description for a potential suspect.
An NYPD spokesperson told Newsweek on Saturday that there were no updates and that the investigation is ongoing.
The child's 20-year-old cousin, who was sitting in the car with him, was also injured after being shot multiple times. Police said that she is expected to survive. Lewin's 8-year-old cousin Kylie Thompson, who was also in the car, wasn't struck by gunfire, according to police.
Authorities believe that the gunman circled the block at least once in a stolen car that had out-of-state places before they began shooting and wrongly hitting the victims, the New York Post reported.
A witness identified by the Post as Rodde said she heard seven to 10 gunshots before she ran to the scene where she found the boy's mother, Suzette Lewin, holding her son in her arms.
"I can see that he was dead. I saw him in front of the passenger seat with blood on his head. The mother was touching him and telling me, 'help me, help me,' but there was nothing I could do because I could see the child was dead," she said.
The shooting has sparked outrage among the family and local officials including New York State Senator Zellnor Myrie, who called on the state to set funds targeted at communities' safety.
"Our hearts ache, bleed that we had this boy taken from us. Today, we mourn. Tomorrow the state has to put its money where its mouth is," the senator said during a press conference on Friday. "We have a $216 billion budget that is late...You want to talk to me about public safety, you want to lecture our community about public safety, put the damn money in the community period."
He also tweeted on Friday: "I hate these press conferences. I'm tired of them. Tired of defending the humanity of our young boys who are victims of gun violence. Today we mourn with the family. Tomorrow we demand *real* support for the community in THIS year's budget. 12-yrs-old. Rest In Peace."
Meanwhile, New York City Mayor Eric Adams also condemned the shooting and vowed to catch the shooter.
"We lost a 12 year old boy in Brooklyn tonight. He was eating dinner with his loved ones. It's senseless. And it won't stop so long as we have a revolving door system and let guns run rampant on our streets. It's time to put the safety of innocent people first," he wrote on Twitter.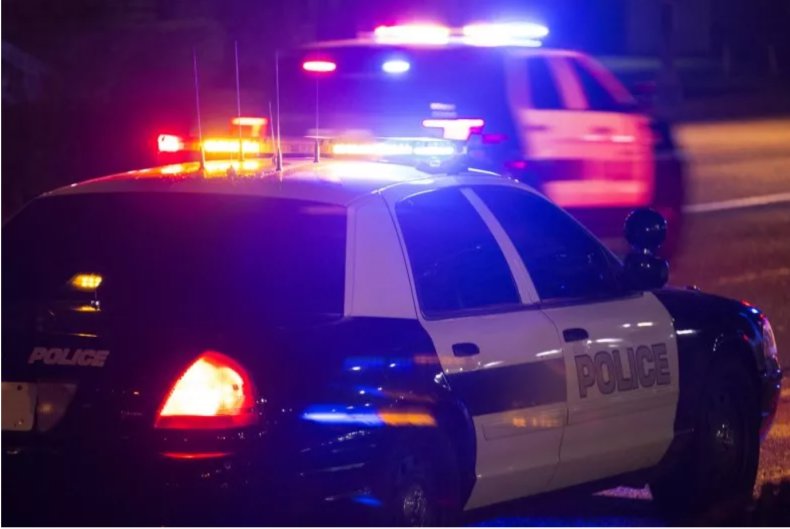 During another press conference on Friday where the mayor was giving a COVID-19 update, Adams spoke about the shooting again, saying: "Sitting down, eating in a car should not be a death sentence."
"It's horrific to have a young lady shot several times, you know, our hearts go out to the family—to have a young boy shot—and when you look at the video is horrific how it happened...and we're going to find the individuals that are involved," he said.
New York City has seen a rise in shooting incidents by 17 percent this year compared to the same period last year, the Post reported, citing NYPD data.