Children in War: Critics Slam U.S. Plan to Drop Criticism of Iraq and Myanmar Over Child Soldiers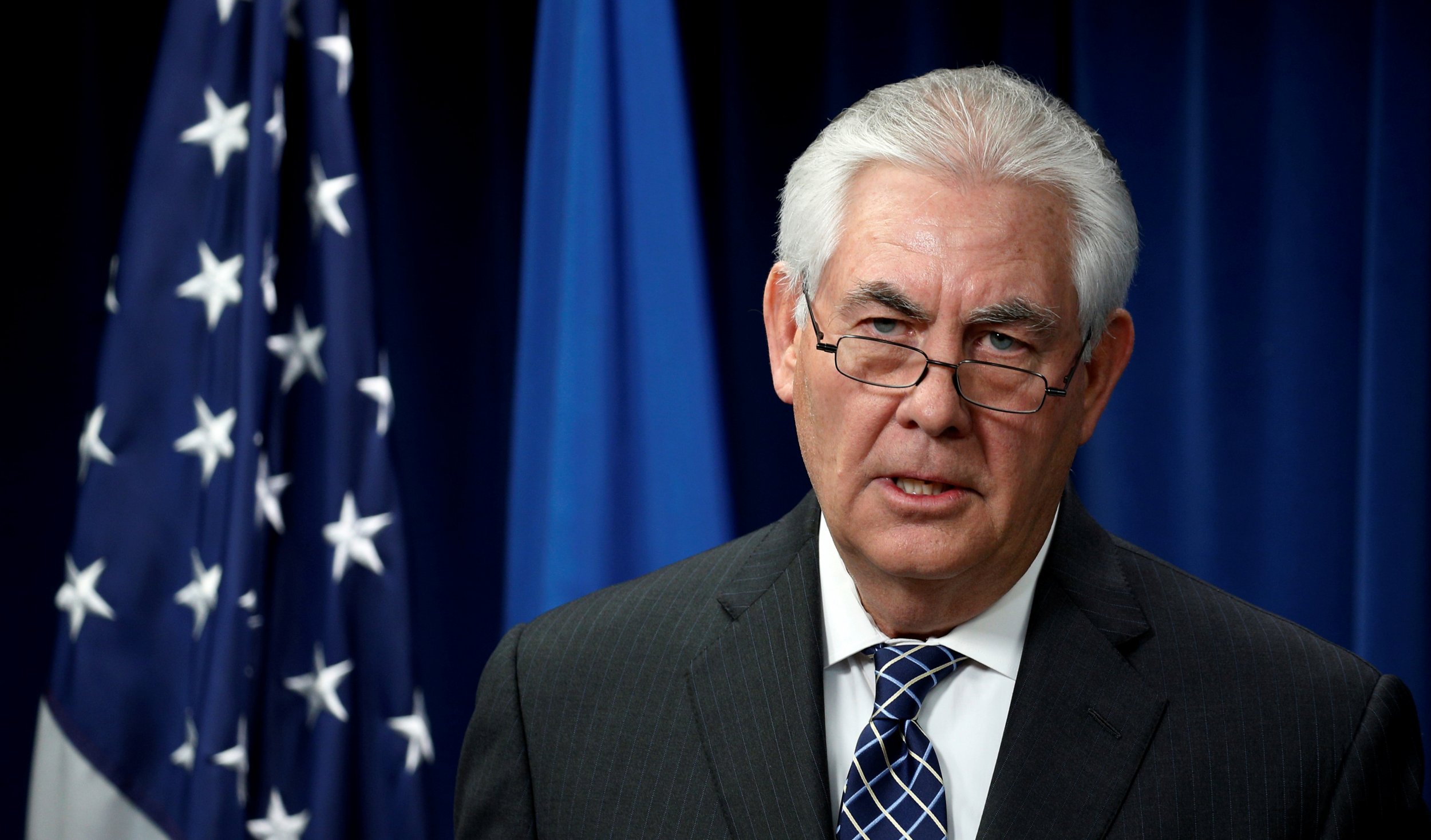 Secretary of State Rex Tillerson's decision to ignore the advice of his senior diplomats and drop Iraq and Myanmar from a list of the world's worst offenders in their use of child soldiers is "disgusting" and "damaging" to the U.S., say critics.
On Saturday, Reuters revealed that, despite contrary advice from the State Department's senior diplomats and foreign policy experts, Tillerson plans to remove Iraq and Myanmar from the Child Soldiers Prevention Act list. He also rejected adding Afghanistan to it, according to three U.S. officials.
Not only is it "immoral," it is also "harmful to U.S. security," according to Peter W. Singer, a senior member of nonpartisan think tank the New America Foundation, whose 2005 book Children at War closely examined the issue of child soldiers.
The "use of child soldiers makes conflict easier to start, harder to end, and presents [a] terrible moral dilemma for soldiers in the field," Singer wrote on Twitter Sunday—the "dilemma" being whether or not soldiers should shoot to kill when facing combatant children. Singer called Tillerson's decision "disgusting."
The list is part of the "Trafficking in Persons" report released annually by the State Department. The list ranks countries in the world where children are used as soldiers in governmental or government-supported armed groups.
Three U.S. officials confirmed Tillerson's decision to Reuters anonymously. One said that Tillerson made his choice after facing pressure from the Pentagon not to complicate America's relationship with Iraqi and Afghan armies and the help the U.S. is providing, including more soldiers and funding to assist in fights against Islamist militants.
Read more: Iraqi militias recruiting children before offensive on Mosul
"Taking Burma and Iraq off the list when they continue to use child soldiers is both contrary to U.S. law and harms children still in the ranks," said Jo Becker, children's rights advocacy director at Human Rights Watch, said in a statement Monday.
"Secretary of State Tillerson apparently believes the list is subject to backroom political calculations, rather than facts on the ground and U.S. law," she said, noting that "unless Tillerson reverses this action, he will gravely damage U.S. credibility in ending the use of children in warfare."
A State Department spokesperson said that they could not discuss the department's list "until it is officially released by the Secretary and delivered to Congress." The Department "does not discuss details of internal deliberations," said the spokesperson, adding, "The United States strongly condemns the unlawful recruitment and use of child soldiers and places great importance on ending the practice wherever it occurs."
But that will not seem to be the case if the U.S. follows through with Tillerson's decision. During an address to State Department employees in May, Tillerson said the U.S. would no longer "condition our national security efforts on someone adopting our values."
Last year, Iraq and Burma were ranked the first and third worst offenders on the Child Soldiers Prevention Act List. Governments on the list are, in the year following the report, "subject to restrictions on certain security assistance and commercial licensing of military equipment."
Afghanistan did not make it onto the list in 2016 but was included in the State Department's recommendation because there was credible information that children under the age of 18 were being recruited and sexually abused by the Afghanistan Local Police (ALP).
In March of last year, U.K.-based NGO Child Soldiers International produced a report stating that even though Myanmar signed a joint action plan with the U.N. to end the recruitment of child soldiers four years ago, "children continue to be present in the ranks of the Tatmadaw Kyi [the state army] as well as non-state armed groups."
Tillerson is expected to announce the delisting of the countries Tuesday. Usually countries can only be delisted under the Child Soldiers Prevention Act of 2008 once the U.S. has determined that no children are being recruited, conscripted or compelled to join fighting forces there.
In August 2016, Human Rights Watch (HRW) reported that Iraqi militias were recruiting children from camps for those displaced by the Islamic State militant group (ISIS). That was in preparation for a full-scale offensive to recapture the city of Mosul, Iraq, from the Islamist group.
Another report by Human Rights Watch in December found that members of Kurdish militias had captured and were training children to fight, and had received salaries from the Iraqi authorities in Baghdad to do so.
"Boys and girls should be with their families and going to school," Zama Coursen-Neff, children's rights director at Human Rights Watch, said in the report, "not used as means to military ends."