The use of child soldiers remains alarmingly common in conflicts across the world. From Syria and Iraq to Nigeria and South Sudan, multiple governments and armed groups are exploiting children to fight adult wars.
Ending this disturbing practice has long been high on the international peace and security agenda. In 2008, the U.S. government of President George W. Bush passed a ground-breaking law intended to give Washington leverage to pressure other countries to support these efforts. Under the Child Soldiers Prevention Act (CSPA), foreign governments whose militaries or allied armed groups are known to recruit children should be barred from receiving U.S. military aid.
Unfortunately, the law has never been used to its full potential as political and security interests are seen to be outweighing child protection concerns.
Back in June, in line with the requirements of the CSPA, the State Department published its annual list of countries that use child soldiers, naming the Democratic Republic of Congo (DRC), Mali, Nigeria, South Sudan, Sudan, Somalia, Syria and Yemen as offenders. If President Donald Trump determines that it is in Washington's national interest, however, the White House can waive the restrictions in part or in full.
On September 30, the White House revealed that only Sudan, Syria and Yemen did not receive some form of waiver this year, and none of these three countries were due any military assistance that could have been withheld in the first place. This continues a trend: to date, restrictions on just over 95 percent of the military assistance that could have been withheld under the law have been waived.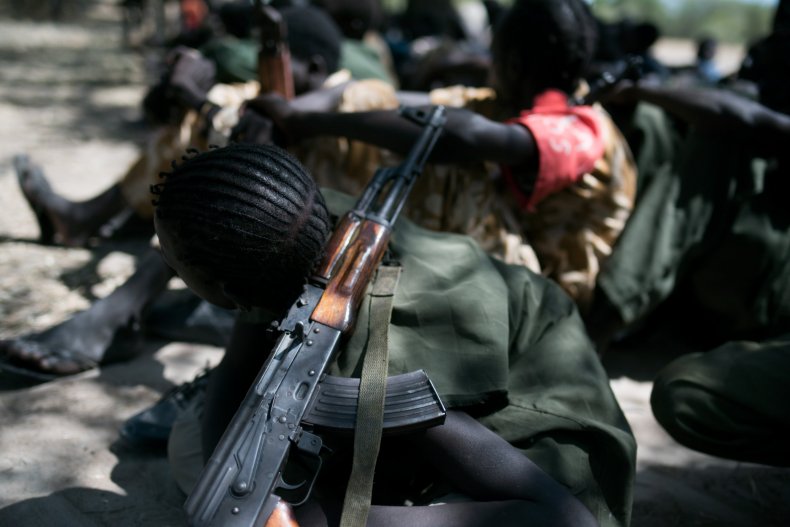 Five days later, U.N. Secretary General António Guterres released his annual report on children and armed conflict. The report includes a "list of shame"—which identifies perpetrators of what the U.N. terms "grave violations" of child rights during war—including the use of child soldiers.
Armed forces and militant groups in 14 countries appear on the U.N.'s 2017 list. The report cites a grim figure of more than 15,500 children subject to widespread grave violations in 2016, including "shocking levels of killing and maiming, recruitment and use [as soldiers], and denial of humanitarian access."
Read more: Why the U.S. and Uganda are dropping the hunt for warlord Joseph Kony
In some cases, the CSPA list and associated waivers appear to strike a reasonable balance, taking into account positive steps while not ignoring ongoing problems. For instance, despite the Congolese military being removed from the U.N. list, they are included in the White House list, due to reports that the armed forces "supported and broadly collaborated with various proxy militias that recruit and use children." Ultimately, President Trump granted a partial waiver, easing restrictions on funding for peacekeeping operations in the country.
Paradoxically, full waivers given to Mali and Nigeria this year underline the continued trend of letting states listed under the CSPA off the hook. According to the U.S. State Department's own 2017 Trafficking in Persons Report, a government-affiliated armed group in Mali's troubled north recruited children in 2016, while for the first time Nigerian security forces were reported to have used children as young as 12 in support roles to fight against Boko Haram.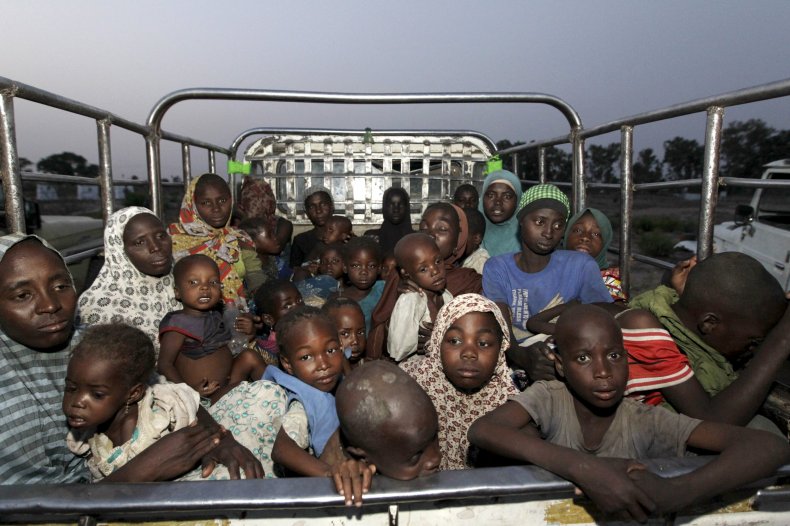 Most worrying is the fact that Afghanistan, Iraq and Myanmar are all absent from the CSPA list. This is despite the State Department acknowledging ongoing problems with child soldier recruitment in all three states, while armed forces in Afghanistan and Myanmar and government-supported armed groups in Iraq are included in the U.N. list.
After months of uncertainty, President Trump recently announced continued support for the Afghan National Security Forces (ANSF) in the war against the Taliban. The ANSF signed a U.N. action plan to end child recruitment in the armed forces in 2011 and have made significant progress. Nevertheless, the U.N. report documented ongoing use of child soldiers by the police forces and the army in 2016, including the sexual abuse of boys.
In Iraq, amid the U.S.-backed operations against the Islamic State militant group (ISIS), the government-supported Popular Mobilization Forces (PMF) were listed by the U.N. for child recruitment for the first time after it documented the use of 57 children, "most of whom received military training and were deployed for combat." Washington's own report notes that some PMF units received financial and material support from the Iraqi government.
In Myanmar, U.S. trade skyrocketed from $9.7 million in 2010 to over $437 million last year, after the U.S. lifted sanctions amid a thaw in relations following the transition to a quasi-civilian government in 2011. The Myanmar armed forces—listed under the CSPA every year since its enactment up until this year—have made genuine progress in reducing child recruitment after signing a U.N. action plan in 2012, under which 849 children and young people have been released from the ranks so far. However, the U.N. documented ongoing recruitment in 2016, and the State Department's report stated that prevention efforts remained insufficient.
This makes the decision not to list Myanmar difficult to defend, particularly alongside Washington's own calls for an arms embargo in response to brutal attacks by the armed forces against Rohingya civilians in Rakhine State, described by the U.N. human rights chief as "a textbook example of ethnic cleansing."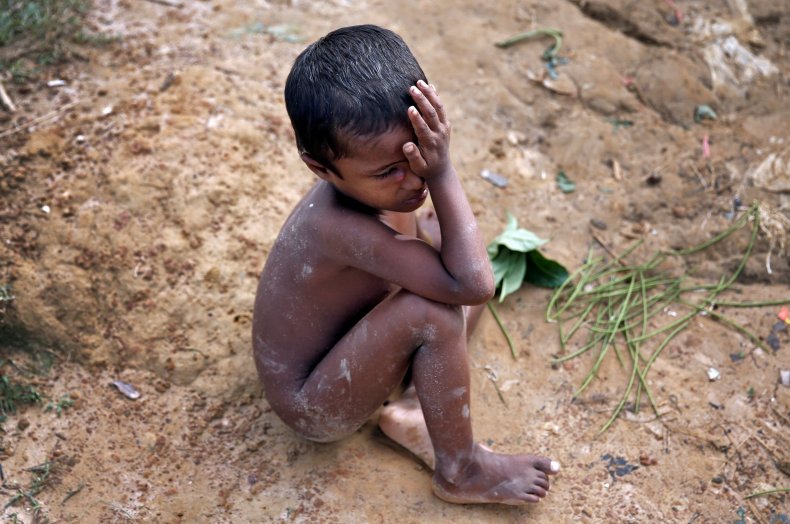 The inconsistency of the CSPA list stands in contrast to the UN list. The 2016 U.N. report caused considerable controversy after then U.N. Secretary-General Ban Ki-moon removed the Saudi-led coalition fighting in Yemen from the list—initially included for killing and maiming children—after it had been published. Ban cited "undue pressure" from member states, after it was widely reported that Saudi Arabia had threatened to withdraw U.N. funding if it wasn't removed. Child Soldiers International joined other human rights groups in deploring this decision. For the list to remain credible, it must be accurate and based on nothing more than U.N.-verified violations.
After weeks of delaying the report's publication, Guterres took the bold and welcome step of including the Saudi-led coalition on the 2017 list after continuing violations, increasing the report's credibility in the face of an immediate backlash from Saudi Arabia and several of its allies. Meanwhile, the DRC armed forces and the Moro Islamic Liberation Front in the Philippines were removed from the list after meeting a series of U.N. benchmarks to end child soldier use.
While the international community has a long way to go in ending the use of child soldiers, the progress that has been achieved should be encouraging. However, the successes have been hard won, and to build on them states must redouble their efforts to ensure a coherent and concerted response to the problem, and resist pressure to sweep abuses under the carpet.
That is why Child Soldiers International has launched a global campaign calling on all states to raise the military recruitment age to 18, the surest means of ensuring an end to the use of children in war once and for all.
Tim Molyneux is a programme manager at Child Soldiers International, a human rights organization that seeks to end the military recruitment of all children.