Homophobic Bullying Rises in Children When LGBT Rights Get Publicly Debated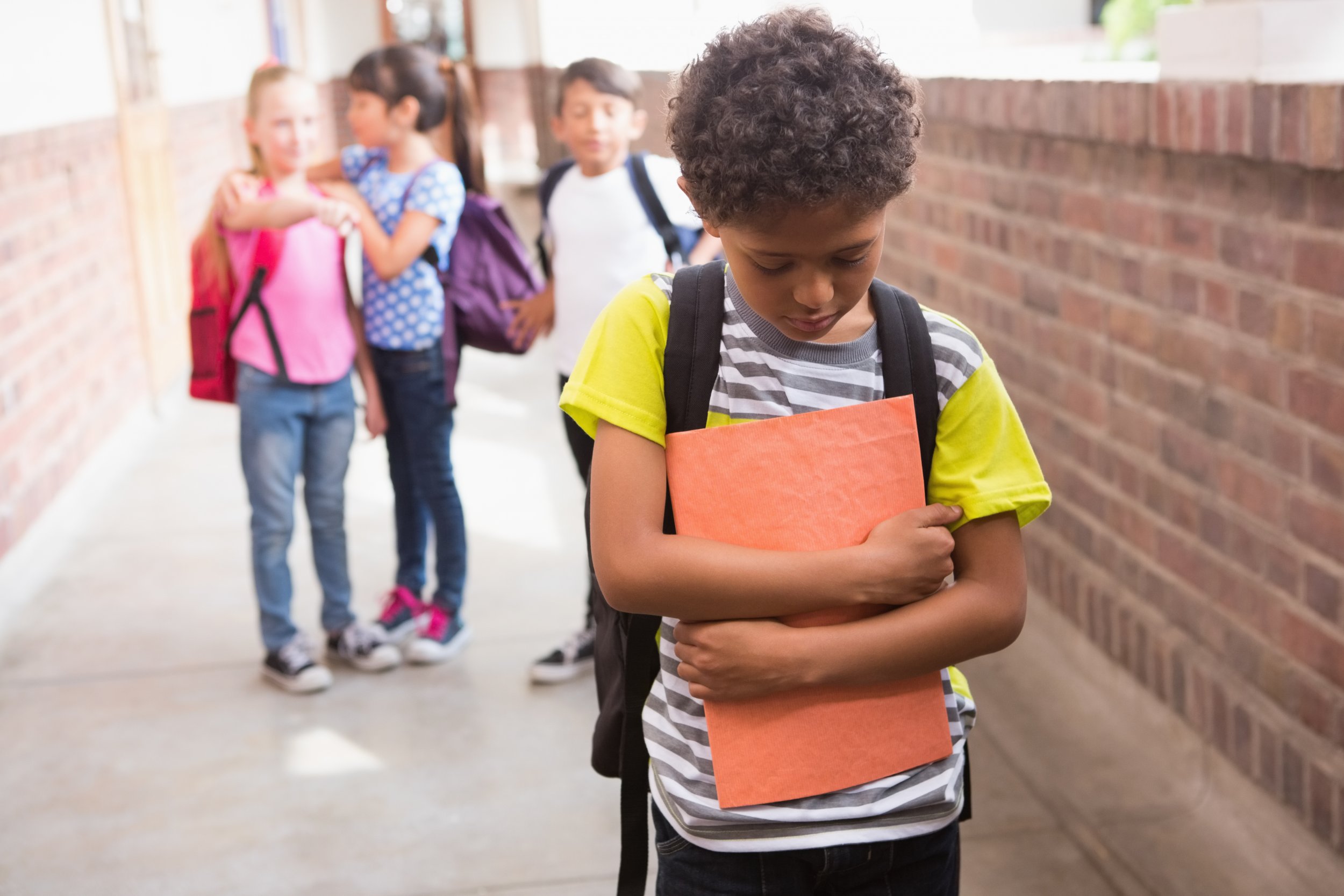 Children endure from more homophobic bullying when LGBT rights are publicly debated, according to researchers.
The authors of the study published in the journal Pediatrics looked at the results of surveys completed between 2001 and 2014 by almost 5 million middle- and high-school students from about 5,000 California institutions. The team noted rates of homophobic bullying before and after the vote on Proposition 8, a statewide ballot initiative that asked voters to decide whether same-sex marriage should be banned, and whether only opposite-sex couples should be allowed to wed.
According to the researchers, the debate over Proposition 8, which voters approved in 2008 but a federal court ruled unconstitutional in 2010, "promulgated stigma" against homosexuals.
Among the questions the students were asked was: "During the past 12 months, how many times on school property were you harassed or bullied because you are gay or lesbian (or someone thought you were)?" They were also asked how often they were targeted because of their race, ethnicity or national origin; religion; or gender. Bullying was defined as students acting aggressively toward their peers.
Their findings showed that in the 2008 and 2009 academic year, rates of homophobic bullying went up before the vote on the ballot measure. Following the vote, bullying went down year after year.
And when the team looked at data on students who said they were bullied because of their race, ethnicity, religion or gender, and not because of their sexual orientation, the rates dropped during 2008 and 2009.
The data also revealed that schools with a gay-straight alliance were less likely to see increases in homophobic bullying as much as institutions that lacked programs and clubs aimed at making the school climate more comfortable for LGBT students. While rates of homophobic bullying were below 10 percent at schools with gay-straight alliances, it reached almost 13 percent on campuses without.
"This research provides some of the first empirical evidence that public campaigns that promote stigma may confer risk for bias-based bullying among youth," the authors wrote.
Stephen Russell, senior author of the study and chair of the Human Development and Family Sciences Department at the University of Texas at Austin, commented: "Policies and campaigns related to Black Lives Matter, bathroom bills, immigration—these can be concerning in how they affect the health and well-being of youth.
"The public health consequences of these very contentious and media-driven discussions are more important than we knew," he said.
The data showed that more children who identified as gay reported homophobic bullying. "The data are telling us that straight kids are getting bullied for this, too," said Russell. "It's all about what the bullies perceive."
Mark Hatzenbuehler, the study's lead author and an associate professor of sociomedical sciences and sociology at Columbia University, commented: "Public votes and voter referendums on the rights of minority groups occur in approximately half of U.S. states.
"Our findings suggest that the public discourse surrounding these votes may increase risk for bias-based bullying."
The findings add to evidence showing young LGBT people are at risk of being bullied. According to the 2017 Youth Risk Behavior Survey, 33 percent of students who identify as LGBT were bullied in the past year, compared with 17 percent of their heterosexual peers. But research found being openly LGBT was linked with positive social adjustments, and has developmental benefits.