Child Inspired by 'Chucky' Threatens His Kindergarten with a Knife
A seven-year-old child brought a knife into school intending to stab their teacher and classmates, according to police.
The child, who was not named for legal reasons, said they planned to do this by stabbing them in the heart, and learned how to do this from watching the movie Chucky, a horror film about an evil doll that comes to life.
The incident happened at the Cherryvale Elementary School in Sumter, South Carolina, on February 23, according to the Sumter County Sheriff's Office.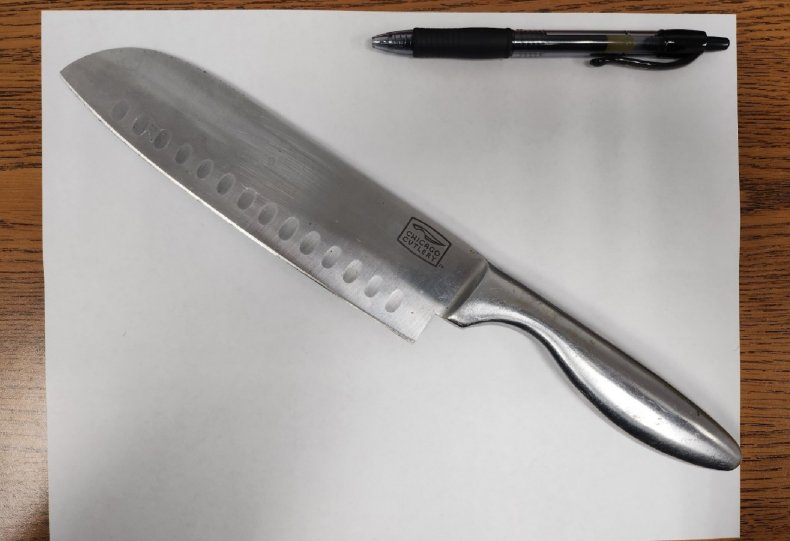 The Sheriff's Office also issued a press release on its Facebook page on Thursday.
"Kindergarten student threatens others with knife. Name and address withheld due to age of student, Age 7.
"Charges: Weapons Law Violation - Carrying Weapons on School property.
"On Wednesday, 23 February, a representative of the Cherryvale Elementary School reported to the Sumter County Sheriff's Office that a seven-year-old kindergarten student was found to be in possession of a knife.
"The student brought the knife from home in their book bag and threatened their classmates and teacher. The knife recovered is a stainless-steel kitchen knife just over 12 inches long with a seven-inch blade. Thankfully, no students or faculty were harmed.
"When asked why he brought the knife to school, the student stated that he wanted to kill the teachers and then the students by stabbing them in the heart. The seven-year-old said he knew how to do this from watching the movie, 'Chucky.'
"The knife has been entered into evidence at the Sumter County Sheriff's Office. The Sumter County Sheriff's Office is working with school officials as this investigation continues."
A 2006 report by NewYork-Presbyterian, a non-profit medical center, highlighted some of the potential negative impacts on young children of consuming violent media.
Dr. Daniel S. Schechter said: "Watching 'Friday the 13th' with your child is probably not a good idea.
"Children under the age of 5 may be too young to actually watch and understand violent movies; however, they are psychologically affected by the scenes they are exposed to.
Noting the data they had discovered while investigating the impacts he added: "We found that even an excess of regular television watching is problematic.
"I would not recommend more than one to two hours a day for school-aged children and no more than 30 minutes a day for children under 6."
"It is important not only to follow the ratings guidelines, but to see the movie yourself before you see it with your child and consider how they will likely experience it at their age.
"Even some movies marketed to children can be inappropriate. When in doubt, parents should consult with other parents or a professional."
Newsweek has contacted the Sumter County Sheriff's Office for comment and Cherryvale Elementary School.