Child 'Too Young to be Vaccinated' First COVID Death of Those Under 18 From New Hampshire
Health officials confirmed a New Hampshire child who was "too young to have been vaccinated" from died from complications due to COVID-19, marking the state's first death by coronavirus of someone under the age of 18.
Although the child reportedly died in September and in another state, the death certificate that listed COVID-19 as a cause of death was recently finalized.
"We are all saddened by this loss and give our condolences to the family," Dr. Benjamin Chan, a state epidemiologist, said in a news release from the New Hampshire Department of Health and Human Services. "It continues to be important for us all to take steps to protect those who are not yet able to be vaccinated, and those who are vulnerable and at risk for severe COVID-19."
The officials did not specify exactly how old the child was, but the FDA and CDC have now authorized COVID-19 vaccines for children as young as five years old.
While New Hampshire confirmed its first COVID-19 death of a child under 18 on Monday, Utah confirmed its third last week. The Utah Department of Health said Wednesday that a child between the ages of one and 14 had died from the virus, the Deseret News reported.
"Children who get COVID-19 can get really sick, and unfortunately, as we are reporting today, can die. This is a tragic reminder that COVID-19 is still spreading in our communities and is still causing preventable deaths. Vaccines help prevent serious illness and death," Dr. Leisha Nolen, a state epidemiologist for the Utah Department of Health, said in a statement.
"Please, if you or your child haven't been vaccinated yet, now is the time," she added.
The deaths come as the U.S. braces for a heavy winter impact from the Omicron variant, a highly mutated strain that has deflated hopes for a return to normalcy anytime soon. Dr. Rochelle Walensky, director of the Centers for Disease Control and Prevention, said during a briefing last week that even though the highly contagious Delta variant is still circulating in the U.S., Omicron is expected to become the dominant strain.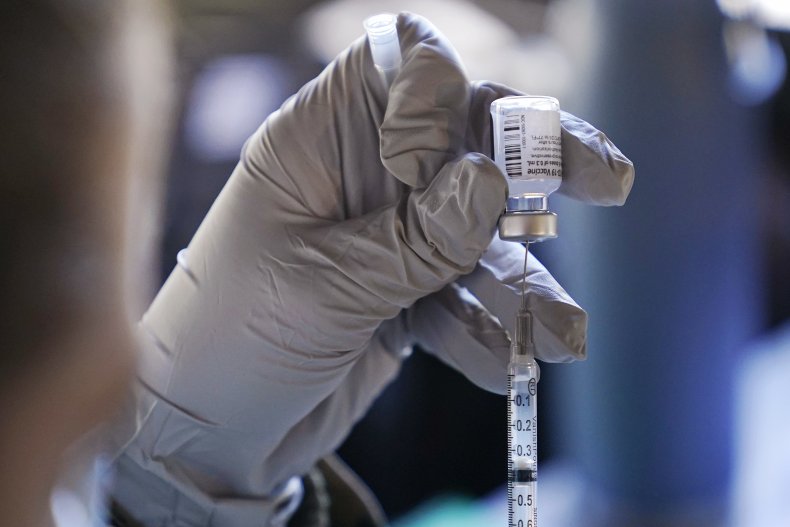 The New Hampshire child's passing was the first known death of a child since the state started tracking COVID-19 cases and deaths in March 2020.
The Health Department said about 25 percent to 30 percent of all new infections in the state are occurring in people under the age of 18.
Children age 16 and older who have been vaccinated are eligible for a booster dose.
The Associated Press contributed to this report.