Child Who Survived Israeli Strike on Gaza Beach that Killed His Cousins Remains Psychologically Scarred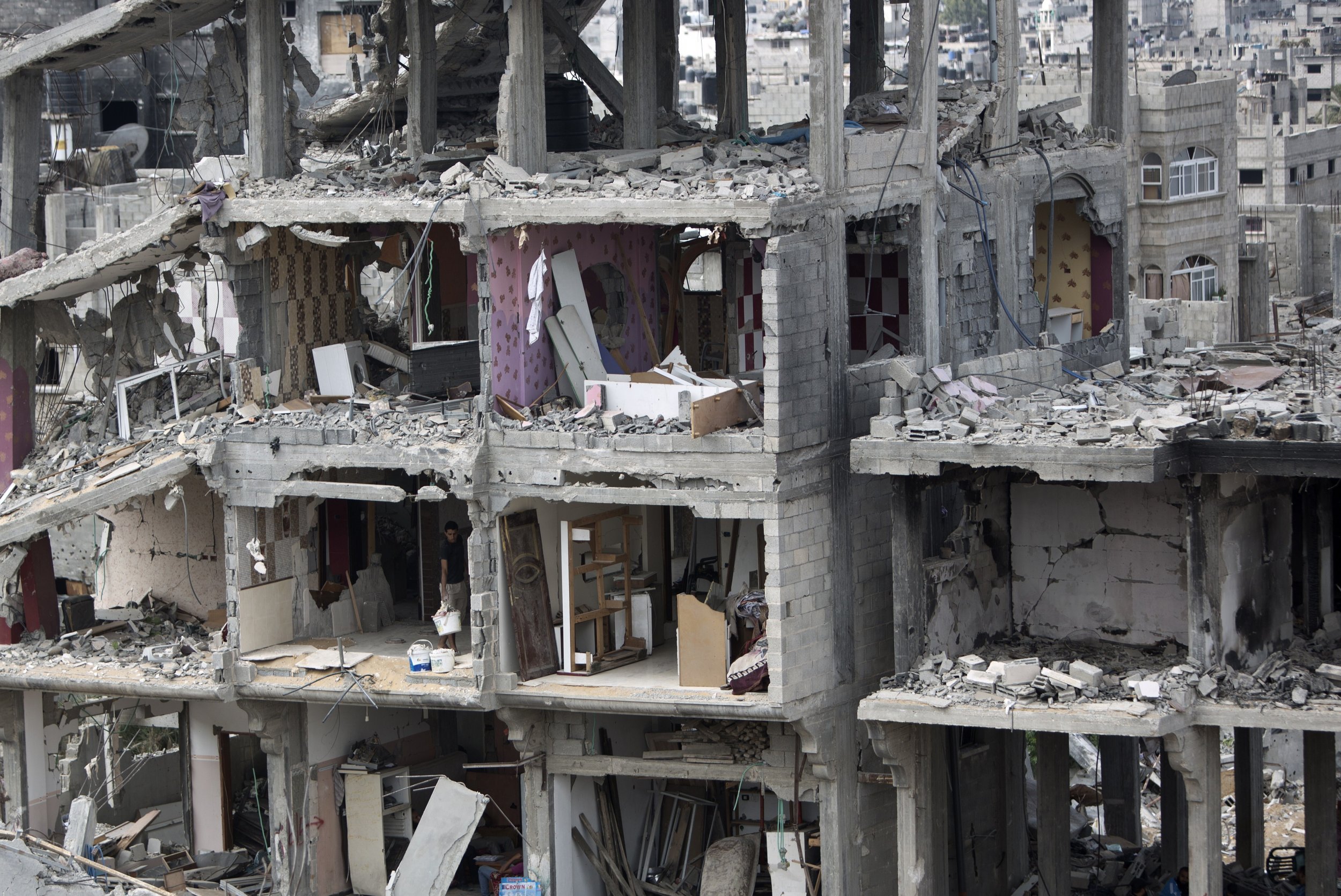 When four children were killed by an Israeli airstrike right in front of a hotel full of journalists this summer, the dispatches that emerged were harrowing. The four children, all between nine and eleven years old, were all from the same family. An NBC News reporter tweeted that he had been playing soccer with them moments before the strike. A correspondent for the Guardian tweeted that he and other journalists wound up giving two surviving children first aid for shrapnel wounds.
Now, Agence France-Presse reports that one of the surviving children, 11-year-old Muntasser Bakr, is suffering deep psychological wounds from his experience that day.
"I dream that I am holding them in my arms. I will never go to the beach again because that's where they died," he tells AFP. The four children killed included his younger brother, Zakaria Bakr, and three of his cousins.
"I don't want to go to school. Before, I used to go with Zakaria, he helped me spell my name. Now he's dead," he says. "I don't want to do anything, I just want to get a Kalashnikov and kill them all to avenge Zakaria and my cousins."
His father, Ahed Bakr, tells AFP Muntasser is receiving treatment at a mental health center, but his situation is dire. "If his appointment is delayed, or he gets his medications late – even by just 10 minutes – you can't control him."
"He becomes extremely violent, he breaks everything and then he starts banging his head against the walls. He even tried to throw himself off the roof."
His father says Muntasser refuses to go to school, and he worries that Muntasser's violent outbursts could one day be turned on other children. "The other day, we found him trying to hang his cousins," his says. "What if he were to try and kill one of his classmates?"
Muntasser's struggle is echoed in the struggle of many other Gaza children, who have lived through three wars in the last six years alone. There are not enough mental health services within Gaza to treat all the children coping with the ravages of trauma, AFP reports.
Raghda Ahmed, another Gaza parent, told the outlet that her eight-year-old son Wissam refuses to leave her side.
"He says: 'Stay with me so if the planes bomb us again we will die together'." She says she even has to accompany him to school.
"But why do we go to school and study? We will only be killed in the next war," Wissam says.