Childbirth Goes Ultra-luxe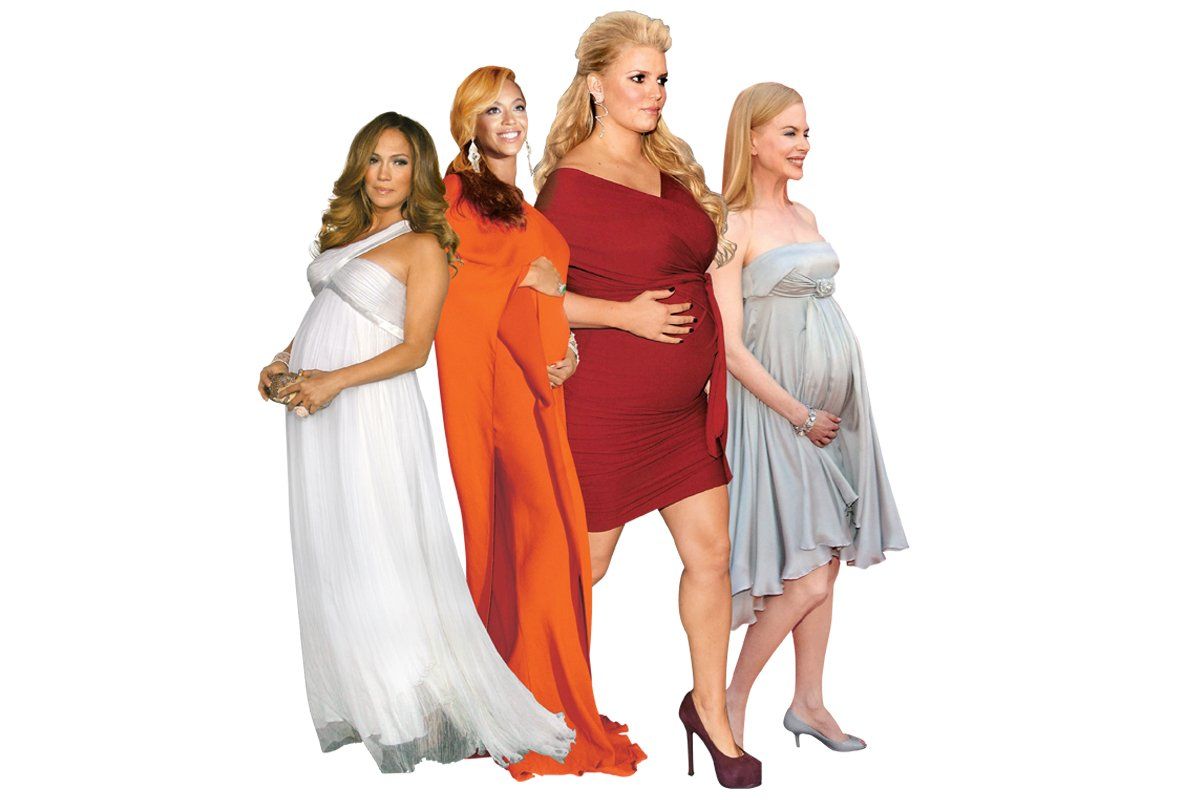 When Jessica Simpson, nine months' pregnant with a 10-pound baby, headed to the hospital to give birth last week, she was not just any mother-to-be, and she didn't just roll into any ordinary birthing room. Simpson delivered her daughter, Maxwell Drew Johnson, in a three-bedroom, two-bathroom deluxe birthing suite at Cedars-Sinai hospital in Los Angeles, which featured manicures, pedicures, chilled juice, and a gourmet, post-birth dinner for two, all for $3,784 a night.
This was just the latest salvo in a celebrity birthing arms race that has been escalating for years. In January Beyoncé gave birth to her daughter, Blue Ivy Carter, in a $3,200-a-night "executive suite" in New York's Lenox Hill Hospital, tricked out with flat-panel televisions, plush couches, and spectacular views. In 2008 Jennifer Lopez reportedly wore a couture hospital gown to deliver her twins.
Celebrity excess inevitably trickles down to the nonfamous, often via the Kardashians, and so it has been with the VIP birthing business. There is now not a single aspect of gestation, delivery, or child rearing that you can't spend thousands of dollars on (or hire someone to do for you).
Women are bringing teams of doulas and coaches into the delivery room with them, to the point where some hospitals have started cracking down, tossing out massage therapists, aromatherapists, and the latest fad, experts in "orgasmic birth," which is pretty much just how it sounds. Pre- and post-partum primping is another indulgence many women are springing for these days, says "maternity concierge" Rosie Pope, star of the Bravo show Pregnant in Heels, whose second season premieres May 15.
"It's completely normal for women to go and get waxed on the way to the hospital when they're dilated," Pope says. "I have a lot of clients that like people to come into the delivery room right after the birth and right before pictures. It sounds superficial, but I have to say, you feel really icky and tired. It's kind of what you need to pick up your skirts a little bit. It sounds more outlandish than really it is."
The average hospital birth now costs around $10,000, according to the U.S. Department of Health and Human Services. That can climb to more than $20,000 for complicated births and Caesarean sections. And it can skyrocket for parents willing to spend extra on private birthing suites and other amenities now offered as a lure to wealthy patients at many hospitals around the country.
Private rooms cost up to $4,000 at New York–Presbyterian/Weill Cornell Medical Center on Manhattan's Upper East Side and boast "tasteful and elegant décor" and "sweeping Hudson River views." Mount Sinai in New York has mahogany-paneled walls and restaurant-quality food. Nashville's Women's and Children's Hospital at Centennial, where Nicole Kidman's gestational carrier gave birth, has a special entrance for VIPs and a 24/7 concierge service. Rose Medical Center in Denver has private chefs and Jacuzzi tubs. Ronald Reagan UCLA Medical Center has a tuxedo-wearing "food ambassador" for its elite clientele.
But not every crowning has to feel like a coronation. Some hospitals are giving the 99 percent a taste of luxury motherhood. While she may not receive a couture hospital gown, every woman who gives birth at New York–Presbyterian takes home a Ralph Lauren onesie for her little VIP.