Nearly 20 Percent of Children in the U.S. Are Likely to Become Severely Obese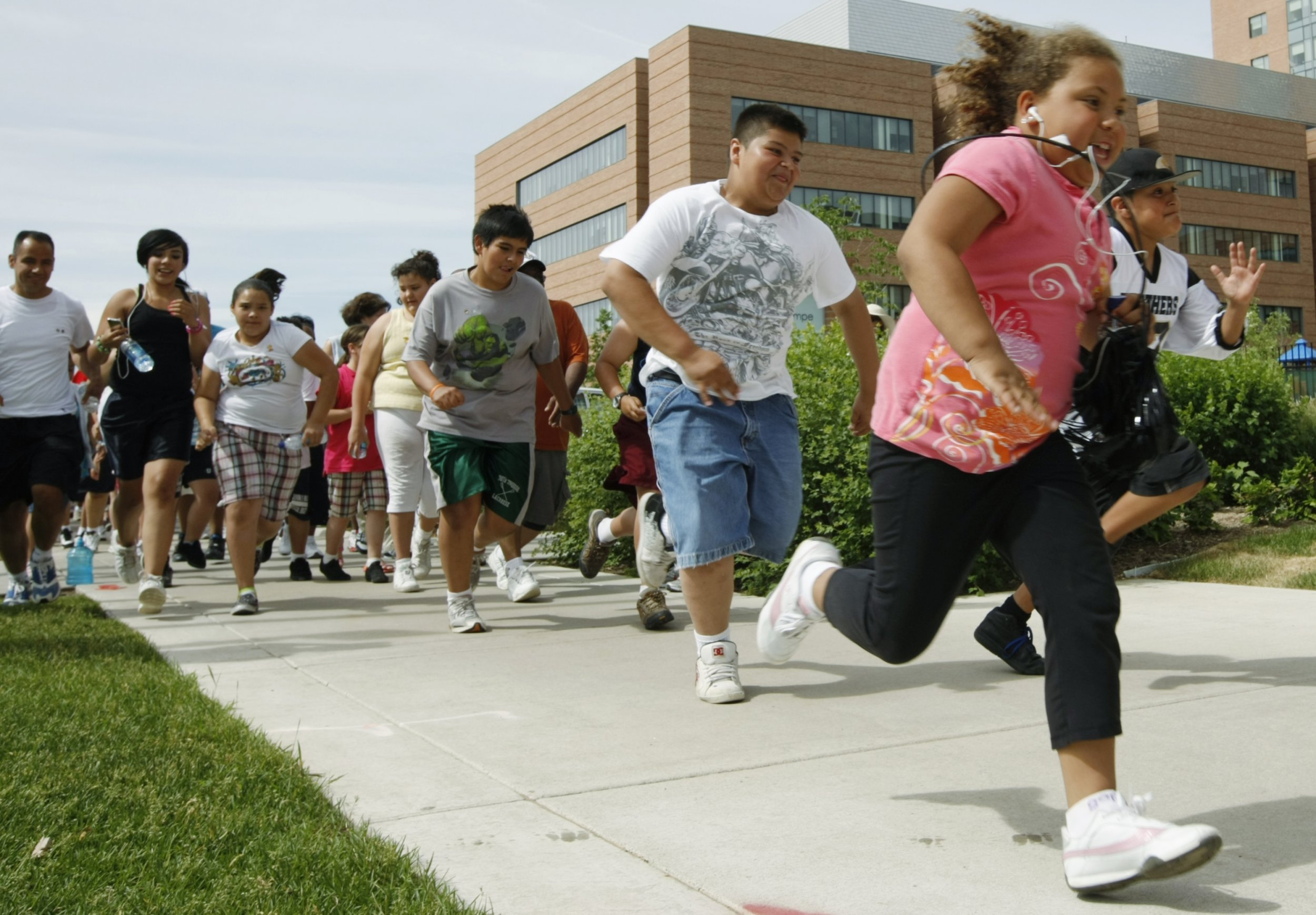 In the past couple of years, some published research has suggested rates of childhood obesity are declining, but it turns out this may not actually be the case. A new study published April 26 in Obesity finds there's insufficient evidence to support these claims. In fact, the study suggests current data shows the opposite to be true; severe obesity (calculated based on body mass index) is actually on the rise in young Americans, especially minority children.
For the study, researchers looked at data from the National Health and Nutrition Examination Survey conducted by the U.S. Centers for Disease Control and Prevention in 1999 through 2014. They found 33.4 percent of children were overweight in 2014 (BMI of 25.0 to 29.9 ) compared with 28.8 percent in 1999. Rates of class I (low risk) obesity (BMI of 30 to 34.9) went up from 14.6 percent in 1999 to 17.4 percent in 2014. Class II obesity category (BMI of 35 to 39.9) increased from 4.0 percent in 1999 to 6.3 percent in 2014. Rates of class III obesity (BMI of 40 or higher) increased from 0.9 percent in 1999 to 2.4 percent in 2014.
An accompanying editorial by Dr. William Dietz, director and chair of the Sumner M. Redstone Global Center for Prevention and Wellness at Milken Institute School of Public Health at the George Washington University, argues that the medical community needs to take a more aggressive approach to fighting childhood obesity—or else the rates will continue to rise.
"The authors' observation that severe obesity has increased is of great concern, especially because children with severe obesity become adults with severe obesity," Dietz said in a press statement. "My analyses suggest that every primary care provider is likely to have approximately 50 patients with severe obesity in his or her practice. That is an overwhelming number for primary care providers, most of whom are poorly prepared to treat obesity."
In a press release, a spokesperson for the Obesity Society agreed with the need for a more aggressive treatment approach, saying that the current interventions for children aren't useful or effective for the severely obese—unless they include bariatric surgery.