Children Are 'Always An Afterthought' In ICE Operations, the Mississippi Raid is Just the Latest Example, Immigration Attorney Says
Immigration and Customs Enforcement raided seven food processing plants in Mississippi on Wednesday and arrested 680 undocumented immigrants. It was the second day of school for many children in the state and dozens of them returned home to find their mother or father gone.
"They are always an afterthought," attorney Jeremy McKinney told Newsweek about the children affected by ICE's operations. McKinney serves on the executive committee of the American Immigration Lawyer Association and founded an immigration law firm in North Carolina.
"ICE, in its history, has never engaged in any kind of planning to account for the U.S. citizen children that are left behind. These operations seem to happen at a place of ICE's choosing without consideration for the children," McKinney said.
Images and videos of kids who were separated from their parents or guardians went viral following the raid, which was one of the largest workplace stings in the last decade. Local authorities and community members have pitched in to help, creating makeshift shelters to house and feed those whose parents were arrested.
"I want my dad," Magdalena Gomez Gregorio, 11, told a reporter as she fought back tears. "Government please show some heart, let my parent be free with everybody else please. My dad didn't do nothing. He's not a criminal."
The immigration agency defended its handling of the matter, saying that they allowed detained migrants to make arrangements to have their children picked up and that the local schools were notified of the arrests. Once ICE official told NBC News that they are "a law enforcement agency, not a social services agency."
Roughly 300 detained immigrants were quickly released from ICE custody following the raid. Officials said many of the releases were based on "custody determinations," like being a parent or primary caregiver. But the people who were released still have to appear before an immigration court.
"I definitely think that ICE views itself as having no responsibility with regards to family and friends, providing information or concerning themselves with what happens to children," Claudia Valenzuela, an attorney at the American Immigration Council, told Newsweek.
"There could be some legal liability for ICE in terms of putting individuals in danger, potentially," Valenzuela added.
In 2008, ICE stormed a kosher meatpacking plant in Postville, Iowa and arrested nearly 400 undocumented workers — most of whom were criminally charged. At the time, it was one of the largest workplace raids in America. Those who were children at the time of the raid remember hiding under their beds in fear they'd be taken away.
In the years after the raid, Postville became a case study for immigration policy. Researchers found the 2008 raid had a devastating impact on the local economy and community, especially for children.
"These traumatic childhood experiences often result in feelings of abandonment, decreased home stability, increased absenteeism at school, a lack of trust that the parent can ensure the child's safety, and mental health problems," the report read.
"Sad how history repeats itself and yet we don't seem to learn from it," Valenzuela said. She noted that there was so much outcry over the way the raid was conducted that ICE was forced to implement some new policies to inform the community about people they place in custody.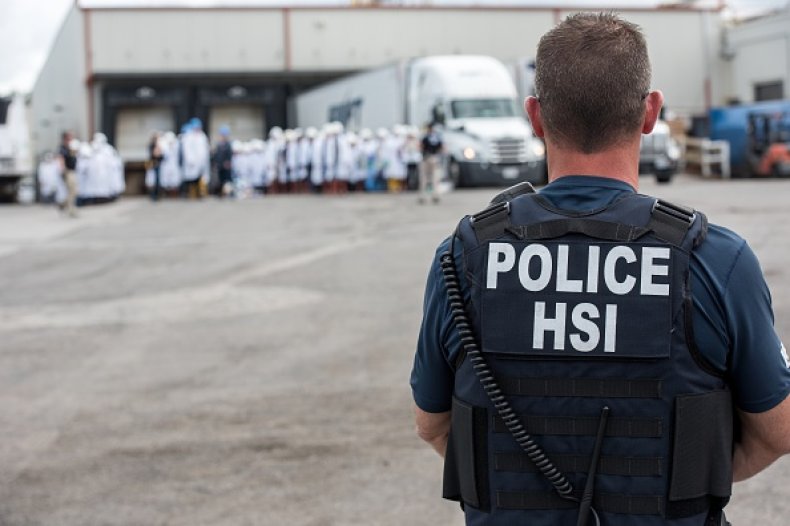 President Donald Trump celebrated the Mississippi raid, calling it a "very good deterrent" to illegal immigration.
When asked by reporters why there wasn't a better plan in place to care for the children, Trump said: "the reason is because you have to go in, you can't let anybody know, otherwise when you get there, nobody will be there."
Amid backlash and criticism, authorities have defended the Mississippi raid as a "textbook operation." But immigration advocates say it's done more harm than good by disrupting the local economy and separating families. The American Civil Liberties Union of Mississippi called the operation "unnecessary and cruel."
"I think our government as a whole, and certainly the Department of Homeland Security, has a moral obligation to support these families that they've broken apart," McKinney said.