'Children are Being Literally Destroyed': WH Science Adviser Scott Atlas Slams COVID Policies on Young People, Without Evidence
White House science adviser Scott Atlas slammed coronavirus policies on young people over Twitter late Tuesday, saying "children are being literally destroyed."
"But, hey, better keep testing them, finding asymptomatics, confining low risk young people, test the college sewage system, limit in-person classes - *must* find those cases! And btw, nah, that's not lockdown," Atlas added.
His tweet also included a link to a Guardian article, which discussed the economic and educational impacts on young people in the U.K.
While Atlas was quick to criticize the increased safety measures schools and colleges have implemented, including the mandatory wearing of masks, limits on in-person instruction and increased COVID-19 testing, none of these concerns were outlined as having severe adverse effects on children in the Guardian story.
Instead, experts talked about how Britain's federal government failed to listen to the concerns of young people who were left with few resources when schools shut down in March.
London School of Hygiene and Tropical Medicine's Chris Bonell is quoted in the article saying, "Within a few weeks of lockdown, for example, there should have been a full national programme of learning instead of leaving it to individual schools to cope."
Bonnell's remarks suggest that the government should have made more of an effort to help students continue their education safely at home rather than putting the responsibility onto children.
While the article says that experts have suggested free, high-speed internet to all households with children, it at no point discusses any negative consequences of online learning.
Health and wellness experts interviewed for the story also focused on the lack of economic support to help unemployed youths who may be living in poverty. In the U.S., Congress' failure to strike a stimulus deal has left millions of Americans without any financial aid amid the coronavirus pandemic.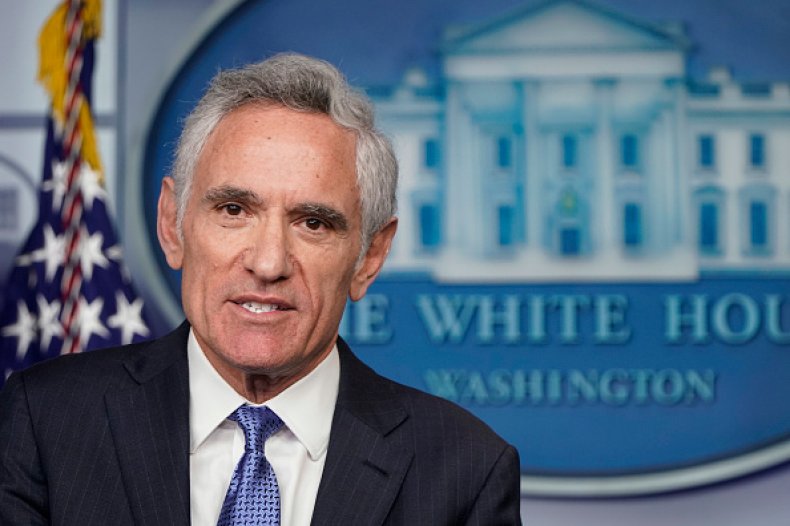 Atlas, who is an adviser for the White House coronavirus task force, has advocated for the reopening of schools since the summer when students, parents and teachers alike were concerned that returning to in-person learning may cause an uptick in COVID-19 cases.
"We know it's factually true and proven all over the world that people under 18 have very little, if any, risk of a serious illness and essentially no risk of dying," Atlas told KUSI back in July.
Last month, the Centers for Disease Control and Prevention (CDC) published a study that found COVID-19 has killed 121 young people in the U.S. alone.
This is not the first time Atlas has been accused of spreading misinformation about the coronavirus.
On Sunday, Twitter removed one of the senior adviser's tweets which falsely claimed that masks do not work to prevent the spread of the virus.
The social media giant said the tweet violated its policy prohibiting the sharing of false or misleading misinformation about COVID-19, but Atlas defended his stance on masks in an email to Politico, writing, "I don't understand why the tweets were deleted."
"General population masks and mask mandates do not work," Atlas said.
Since April, the CDC has recommended mask wearing as a crucial effort to prevent the spread of the coronavirus. Health experts, like National Institute of Allergy and Infectious Diseases Director Dr. Anthony Fauci, have also reiterated the importance of masks.
President Donald Trump has leaned on Atlas, who is a radiologist, in recent months over that of other advisers like Fauci, who is an epidemiologist.
Newsweek reached out to the White House for comment but did not hear back before publication.