In our roles as prosecutor, lieutenant governor and governor, we witnessed firsthand how devastating lack of food access can be on a child. From teachers, we know how difficult a Friday at school can be for children who view the weekend not as a joyful break, but as a time they will not be guaranteed breakfast or lunch through the National School Lunch Program and will most likely go hungry. Now compound that with school closures lasting indefinitely.
Amid the coronavirus pandemic, child hunger has increased five-fold, and adult hunger is now two-and-a-half times the rate before the crisis. As former governors, we recognize the challenges for states to meet the basic needs of families in these difficult times, but children cannot be allowed to go hungry.
School closures don't just create challenges for out-of-school learning, but also for millions of children who rely on meals at school and now don't have enough to eat. In 2018, under the National School Lunch Program, about 100,000 schools and institutions served nearly 5 billion meals. In its vast scale, the school lunch program ranks second only to SNAP, the assistance program formerly known as food stamps.
As schools around the country have closed, school districts have been working hard to provide food for kids and families, with ad hoc but nevertheless heroic meal programs. Unfortunately, only a fraction of kids who need food are getting it due to the challenges of distribution. The current crisis is exacerbating the problem of food access, with 37 percent of parents nationwide cutting the size of meals or skipping meals for their children because they do not have enough money for food each month, according to a new poll of more than 1,000 Americans nationwide by Hunger Free America.
In order to address this crisis, Congress created Pandemic-EBT (P-EBT), a program that allows states to provide all families who qualify for the free/reduced-price lunch program the reimbursement value of their children's school meals, or $114 per child per month. In each state that is not participating in P-EBT, every eligible family is missing out on this valuable resource that could be used to purchase food.
The P-EBT program is especially helpful because it provides access to food for those who may not be near a site that distributes meals. The program provides families with an ATM-type debit card (similar to or the same as the EBT card used for the SNAP program) that families can use to purchase food immediately. Like SNAP, it may not be used to purchase cigarettes, alcohol or to receive cash.
Enacting P-EBT nationwide will quickly help the largest number of hungry children have access to food, vastly surpassing what food charities can provide. Every state must take advantage of P-EBT now. Unfortunately, a month after the program's enactment, only 20 states—Alabama, Arizona, California, Connecticut, Delaware, Illinois, Kansas, Maine, Maryland, Massachusetts, Michigan, New Mexico, North Carolina, North Dakota, Oregon, Rhode Island, Vermont, Virginia, West Virginia and Wisconsin—have been approved to participate.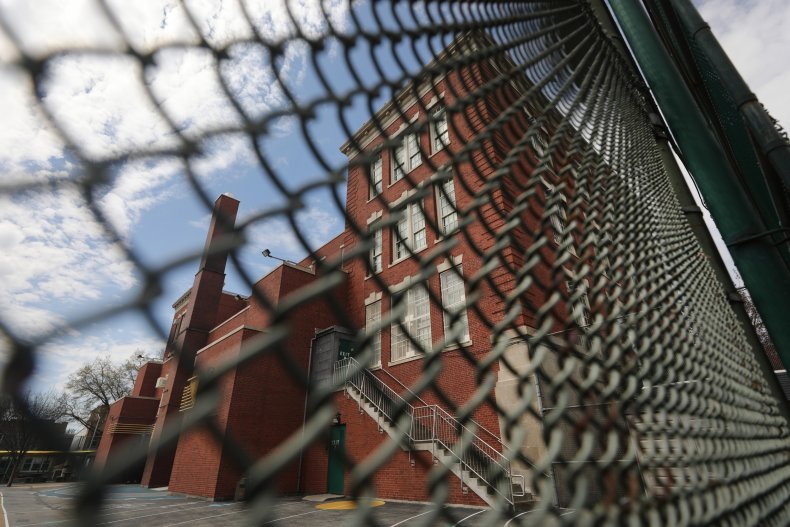 We applaud the states working to get P-EBT off the ground. This program requires many systems to work together to identify and quickly provide P-EBT benefits to families in need, which is not easy, but worth it. States need to move quickly to apply, and the USDA must reciprocate in quickly approving applications. The cost of delay is hunger.
We call on all states to seek this option, and for the USDA to move swiftly to approve them.
Rapid expansion of government safety net programs is critical to stem the hunger crisis and can also help mitigate economic consequences of the downturn by putting money directly into the economy. As huge numbers of families are thrown into poverty and distress by the pandemic, food relief will not solve all their problems, but it will allay perhaps the greatest worry parents can experience—the ability to feed their children. It's vital that we come together to provide this basic right to all children.
James B. Hunt Jr. served four terms as governor of North Carolina and is the founder and board chair of the Hunt Institute. Susana Martinez is the former governor of New Mexico. She was New Mexico's first female governor and the first Hispanic female governor in the history of the United States.
The views expressed in this article are the writers' own.