Children Find Body of Walmart Theft Suspect Under Home Deck
The body of a Walmart theft suspect was found under the deck of a home in Utah nearly a week after he was being sought by police over the alleged crime.
Young children living at a family home in Syracuse, north of Salt Lake City, found the dead man's body on Friday May 28, local media reported.
Detective Erin Behm, from the Syracuse Police Department, said detectives had determined that the deceased individual was one of two suspects being sought in relation to a theft at a Walmart in the city several days earlier, according to a KUTV report published on Friday.
On May 24, officers in Syracuse responded to reports of a theft at the Walmart store on 1700 South.
Behm, quoted by KUTV, said two men were witnessed running from the store before jumping over a nearby fence.
She said police did not immediately engage in a pursuit of the two men but they later conducted a search of the area but did not find either suspect.
Last Saturday, May 29, police received a call from the parents of young children who claimed to have found a dead man under their backyard decking.
The family, who live in the Canterbury Estates neighborhood, close to the Walmart store, said they were disturbed by the discovery.
"I feel terrible they had to go through this," said Behm.
The Syracuse detective said the deceased man, who matched the description of one of the theft suspects, was later identified as Levi Anderson, 28. Behm said Anderson likely died within hours of going under the deck.
The man had suffered no obvious signs of trauma and his body was removed for the autopsy.
The police department said they were currently waiting for the results from the medical examiner and that they were not aware of an obvious cause of death.
Police have yet to apprehend the second theft suspect, and the Syracuse Police Department declined to name him citing their ongoing investigation.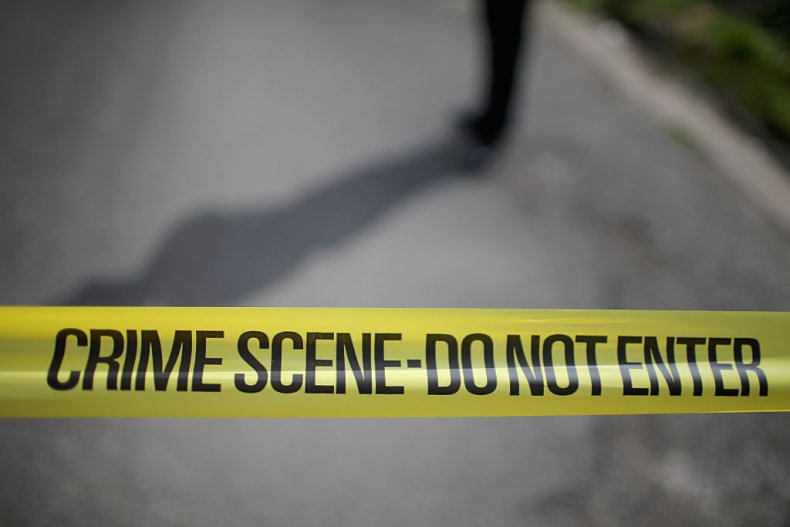 Nate Lucas, whose children found the body in their backyard, told Fox 13: "It's actually gotten us, more than I thought it would.
"What was going on that made him pass away? Could we have helped him? How long was he alive? We were functioning as a family for five days while this man was under there."
The Syracuse Police Department dealt with 205 theft offenses in 2020, up from 160 the previous year.
Newsweek contacted the Syracuse Police Department for comment.