'Help, We are Being Chased by a Clown': Children Found Screaming after Man Dressed as Pennywise Pursues Them Through Forest
Police were called after a man saw children being chased through a forest by a clown that looked like Pennywise, it has been reported.
Jonathan Wood, a resident of Sandhurst in England, told local news outlet Surrey Live that he saw children screaming in nearby woods as they ran away from a man wearing a mask resembling Pennywise, the evil clown from the Stephen King novel and adapted film "It."
The man claimed that the children pleaded with him for help when he saw the group fleeing from the clown as he was passing through Thibet Woods while cycling on Sunday, October 20.
But Wood also said when he threatened to call local police, the clown lifted its mask and the children appeared to recognise the man underneath.
Newsweek subscription offers >
Thames Valley Police confirmed in an email to Newsweek that the appearance of a man dressed as a clown in Thibet Woods was reported on Sunday at 3 p.m. A spokesperson for the force also said that "no crime" had taken place.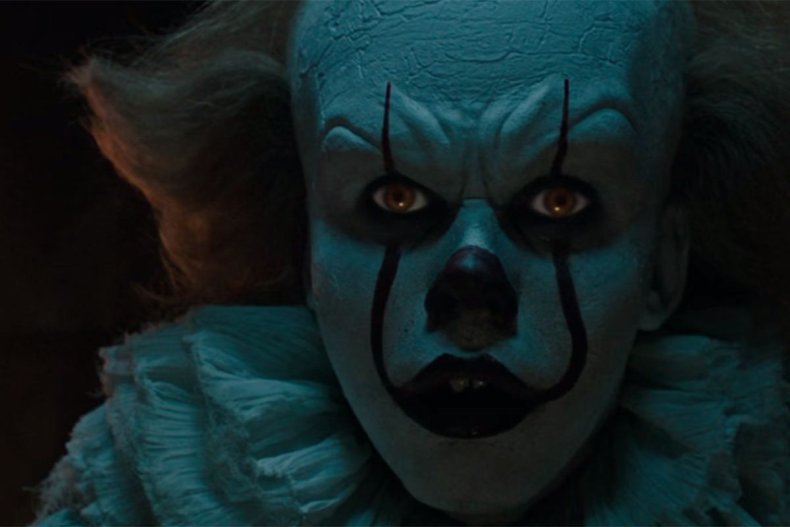 It is understood that an adult called Thames Valley Police about the clown near Sandhurst after children told them about the masked man.
"Five kids, aged about 12 years old, all boys, came running up to me when I was riding along saying: 'Help, help, help, we are being chased by a clown,'" Wood told Surrey Live.
Newsweek subscription offers >
He later added: "They seemed genuinely freaked out. Then I looked and there was a full on clown—he had a white face and was fully decked out in his clown mask."
The Sandhurst man also claimed the children told their pursuer "you scared the hell out of me" after appearing to recognise the man when he removed the clown mask.
The reported sighting of the "Pennywise" clown near Sandhurst, England is not the first clown sighting in the country to make the news in the run up to Halloween this year.
Cornwall Live reported in September that a man wearing a mask depicting the character while dressed in all black had been chasing people in the small town of Penryn in Cornwall.
Local police told the local news website that the unidentified man had reportedly ran at a woman who was with a child.
The first part of a new film adaptation of Stephen King's novel "It" featuring the clown was released in 2017, with the second part appearing in cinemas on September 6 this year.
'Help, We are Being Chased by a Clown': Children Found Screaming after Man Dressed as Pennywise Pursues Them Through Forest | World