Kids of Gay Dads Are Just Fine, Study Finds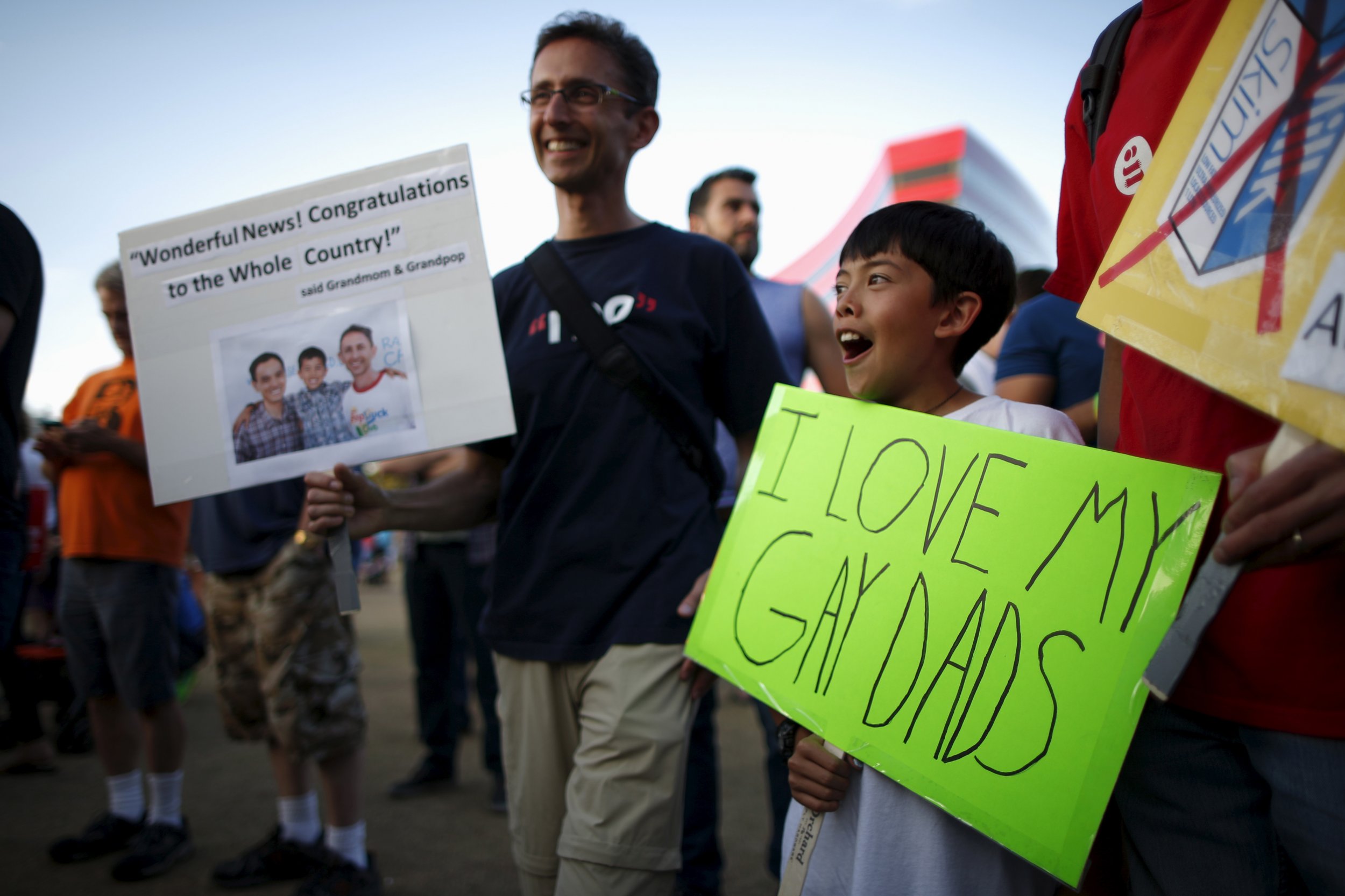 We've heard it before, but another study couldn't hurt, right? New research from the American Academy of Pediatrics found that children of gay fathers are just as well adjusted as their peers born to straight parents.
In preliminary findings published Saturday, pediatrician Ellen C. Perrin of Tufts Medical Center and her research team compiled survey responses from 732 gay fathers in 47 U.S. states about their children. Of these dads, 88 percent said it was "not true" that their child is unhappy or depressed, whereas in a federal survey conducted by the Centers for Disease Control and Prevention of parents in the U.S., 87 percent said the same of their children. Similarly, while 75 percent of the parents in the federal survey said that their child "does not worry a lot," 72 percent of the gay dads said the same. All in all, the numbers nearly line up.
And in some cases, these dads are raising happy kids against the odds: Perrin's research found that 33 percent of the dads reported encountering "barriers to sharing custody of their children." Another 41 percent ran into pushback trying to adopt a child, and 18 percent encountered it while using surrogacy to have a baby.
The survey results also help break down trends in how gay dads have kids. While the largest percentage of gay dads have children through adoption or foster care, 36 percent say their children were born while one of the dads was in a straight relationship. Another 14 percent became parents through surrogacy.
The research, to be presented at the Pediatric Academic Societies 2016 Meeting this week, adds to the small but growing body of research about gay parents and their kids. Recent studies have shown that children of lesbians have higher rates of self-esteem and lower rates of conduct problems than their straight-parented peers. And earlier this year, researchers released an enormous literature review of 19,000 studies about gay parenting published since 1977, finding—you guessed it—that children of gay parents are no worse off than any other kids.
"Consensus is overwhelming in terms of there being no difference in children who are raised by same-sex or different-sex parents," University of Oregon sociology professor Ryan Light, an author on the study, told Reuters at the time.