Children At Greater Risk For Severe COVID-19 Cases Than Previously Thought, Study Finds
Children with underlying health conditions face a greater risk for developing severe complications if they contract COVID-19 than previously thought, according to a new study published Monday.
"The idea that COVID-19 is sparing of young people is just false," said study coauthor Lawrence Kleinman in a statement. Kleinman, a professor at Rutgers Robert Wood Johnson Medical School, is also the chief of the school's Department of Pediatrics' Division of Population Health, Quality and Implementation Science. "While children are more likely to get very sick if they have other chronic conditions, including obesity, it is important to note that children without chronic illness are also at risk. Parents need to continue to take the virus seriously."
The study was conducted between March 14 and April 3 by members of the International COVID-19 Pediatric Intensive Care Unit (PICU) Collaborative, a group of more than 300 pediatric ICU and infectious disease experts representing more than 100 pediatric hospitals around the world. The cases of 48 children who were taken to PICUs in North America after testing positive for COVID-19 were assessed for the study, which was published Monday in the JAMA Pediatrics journal.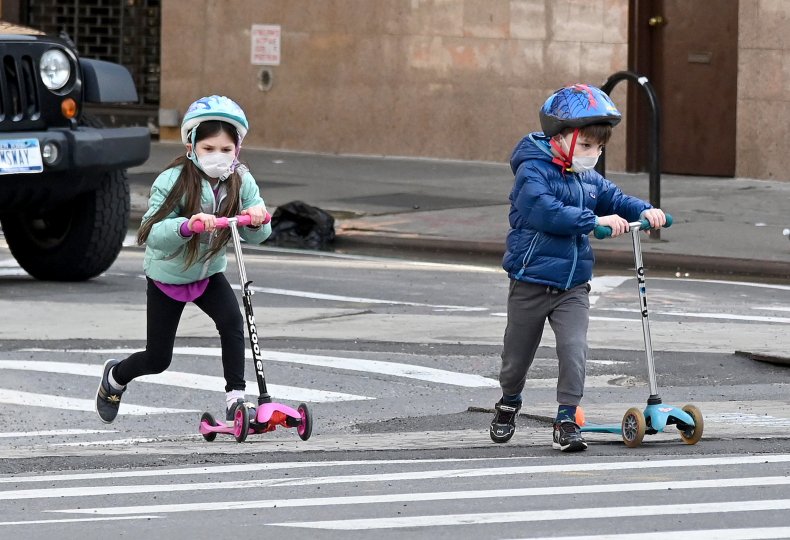 The report assessed the severity of the complications its subjects experienced after hospitalization. The median age of the children assessed was 13, with gender split almost evenly (25 were boys). By the time researchers checked in with the subjects a week after the study officially concluded, two had died and nearly a third remained hospitalized. Of the children who had been discharged, each of their hospital stays ranged in length between five and seven days.
The point of the study was to collect data on how severe COVID-19 complications could get for children with underlying health conditions. Forty of the 48 subjects had preexisting conditions deemed significant by researchers before contracting the virus, and while researchers said "critically ill" children tended to recover at a higher rate than their adult counterparts, the severity of their symptoms was comparable. While most children experienced respiratory symptoms indicating lung failure, the study's authors said 11 children experienced at least two organ failures during the time of the study.
The two deaths reported in the study's subjects still gave researchers hope for younger COVID-19 patients. "We can be cautiously encouraged by the hospital outcomes for patients in this series, with an overall ICU mortality at the end of our follow-up period of less than 5% compared with published mortalities of 50% to 62% in adults admitted to the ICU," the study said.
Though researchers said there was still a need for additional studies on pediatric COVID-19 patients, they said the data collected thus far indicates seasonal influenza still poses a larger threat to children than COVID-19 "pointing to the imperative for ongoing preventive pediatric health maintenance during this time."
The extent to which children experience COVID-19 symptoms has been hotly debated since the pandemic began spreading across the U.S., with many wondering whether it will be safe for schools to resume in-person instruction in the fall. On Tuesday, Dr. Anthony Fauci, director of the National Institute of Allergy and Infectious Diseases and a member of the White House Coronavirus Task Force, said that though progress was being made on COVID-19 vaccines, it was unlikely one would be ready by the start of the next academic year.