Children Found Among 76 Illegal Immigrants in Tractor-Trailer Seized by Border Patrol in Texas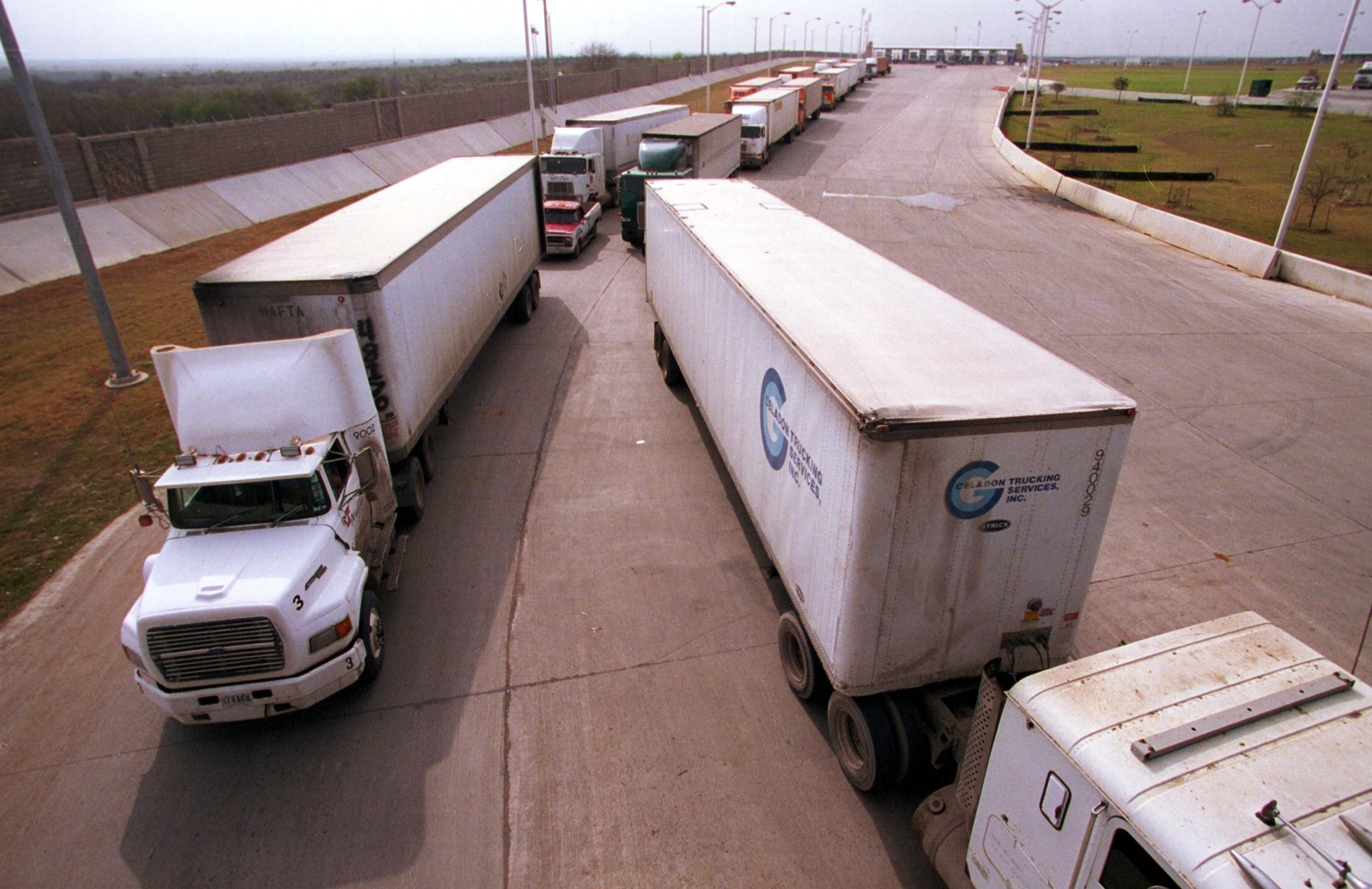 Thirteen children were found among 76 illegal border crossers squeezed shoulder-to shoulder-into a tractor-trailer seized by border patrol agents on Friday, U.S. Customs and Border Patrol said Monday.
The driver of the tractor-trailer was a United States citizen. The driver's name was not released, but the individual was arrested at a U.S.-Mexico border patrol checkpoint near Laredo, Texas.
"These criminal organizations view these individuals as mere commodities without regard for their safety. The blatant disregard for human life will not be tolerated," Laredo Sector Assistant Chief Patrol Agent Gabriel Acosta said in a statement Monday. The people found in the trailer were from Guatemala, Mexico, Honduras, and El Salvador.
The agency released a picture on Twitter of the 76 border crossers packed into the trailer, some sleeping on each other.
Earlier this month, the Trump administration and the Department of Homeland Security said they would end the Temporary Protected Status program for immigrants from El Salvador. The move came amid efforts by the Trump administration to curb protections for immigrants.
On Monday, lawmakers in the House offered a new bipartisan proposal for the Obama-era Deferred Action for Childhood program that protects immigrants who came to the U.S. illegally at a young age.
Trump moved to phase out DACA in September 2017 and gave Congress a six-month deadline to pass new immigration legislation. Debates over the program were at the heart of the government shutdown that took effect on January 20 after Congress failed to agree on a funding bill. The shutdown ended January 22 without a DACA deal.
During the shutdown, the Trump campaign released an ad that framed illegal immigrants as criminals, saying that Democrats who stand in the way of immigration reforms would be "complicit" in every murder committed by an illegal immigrant.
Last July, 10 people died in the extreme heat in the back of tractor-trailer parked at a San Antonio Walmart. James Matthew Bradley Jr., who was driving the vehicle, told authories that he was unaware of the illegal stowaways. According to one man riding on the truck, some were banging on the walls and took turns breathing through a hole in the bed of the trailer.