As schools are temporarily closed and people are advised to stay at home due to the coronavirus outbreak, children and parents will be stuck inside for a while.
However, to make things a little easier, companies are making their resources available to access for free, helping parents educate and entertain their children.
Amazon is making children's books free to listen to at Audible and is making kids' TV shows free on Amazon Prime. The education software company, Age of Learning, is offering students whose schools have closed free access to online learning materials.
Free Children's Books on Audible
Audible is making kids' books free to listen to while schools are closed. Its website states: "For as long as schools are closed, we're open. Starting today, kids everywhere can instantly stream an incredible collection of stories, including titles across six different languages, that will help them continue dreaming, learning, and just being kids."
The books available include classics for young children like Winnie the Pooh and Timeless Tales of Beatrix Potter, and elementary school children can listen to stories like Anne of Green Gables and Alice's Adventures in Wonderland.
Tweens will enjoy listening to novels including The Jungle Book and The Return of Sherlock Holmes, while teens can listen to Frankenstein, The Metamorphosis, The Picture of Dorian Gray and more.
There are also two other categories of stories available for free, which are "Literary Classics" and "Folk & Fairy Tales for All," and there are books available in English, Spanish, French, German, Japanese and Italian.
To access the children and young adult books for free, simply head to Stories.Audible.com on a computer, tablet, or smartphone to start listening.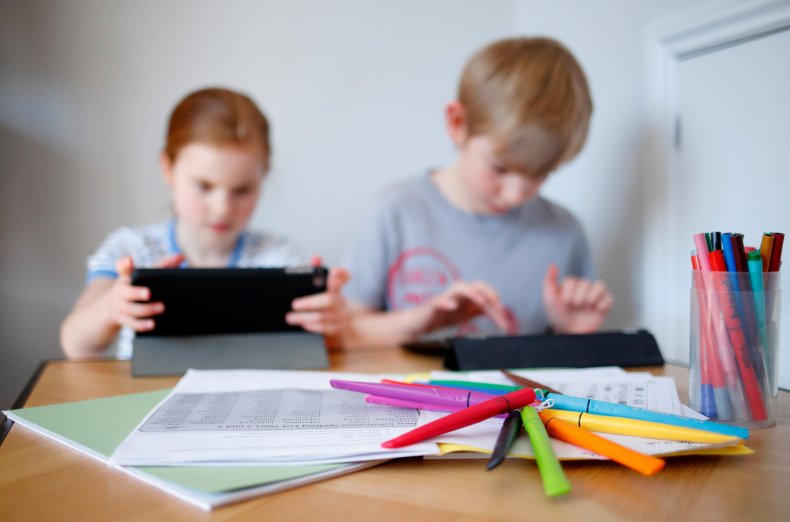 Free Educational Software by ABCMouse
ABCMouse is online educational software by Age of Learning that is giving away free access to the site while schools are closed. ABCMouse is for children aged two to eight and features thousands of activities across reading, language arts, math, science, and social studies. ABCMouse helps children learn through games, books, songs, puzzles, art, and printable activities.
For older kids, there's Adventure Academy, which is an educational multi-player video game for children aged eight to 13, also made by Age of Learning. It covers the same subjects as ABCMouse but for older kids, and it also lets them customize their character, design their home, and play with their friends.
Finally, Age of Learning is also offering free access to Reading IQ, which is a virtual library that assesses children's reading ability and then recommends books for their level.
The company is offering students of schools that are closed due to the coronavirus free access to the software. To access the Age of Learning software for free, ask your school to complete the form.
Free Children's TV Shows on Amazon
Amazon has made children's TV shows free to access online, as it lifts the paywall during the coronavirus outbreak. Amazon originals like Pete the Cat, The Stinky and Dirty Show, and If You Give a Mouse a Cookie are all free to watch, as are PBS kids' series' like Arthur, Daniel Tiger's Neighborhood, and Caillou. There are TV shows available for kids of all ages, from preschool to up to tweens.
To access the children's TV shows, simply sign up for a free Amazon account and then head to the Amazon Free For All section on the website.
Newsweek has affiliate partnerships. If you make a purchase using our links, we may earn a share of the sale.